If you've ever wandered through CityPlace in the summer and saw a massive gathering of yogis at Canoe Landing Park, then you've likely witnessed the awe-inspiring work of Tribe Fitness. I remember going to a few of these free yoga classes and loving the vibe. It was a welcoming community for anyone at any level of their fitness journey. Same goes for the free running clinics. This is simply what makes up Tribe Fitness.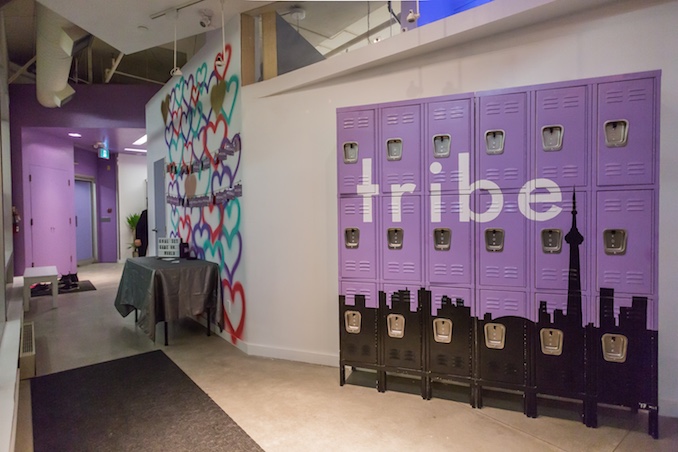 This past November Tribe Co-Founders, Heather and Mark Gardner, opened up a new space to house even more classes and workshops. The studio is on Queens Quay and Lower Spadina, literally steps away from where they initially built their tribe. The space is airy and functional without being sterile. I love the warm colours and the Tribe Love neon sign is a definite focal point. The massive windows in the Movement Studio feel grounding and I can't wait to see how it lights up the room in the summer months.
I joined a Roll Out class using Yoga Tune Up® Therapy Balls, which was fantastic. Heather is a knowledgeable instructor who pays attention to details. I enjoyed working our way from the feet up and spending ample time in each area to really release tension. Heather's music choice made this class feel alive as I find you can often get sucked into your own world when focusing on your body like that. I would recommend this class for almost everybody as I find the benefits last long after the class has finished.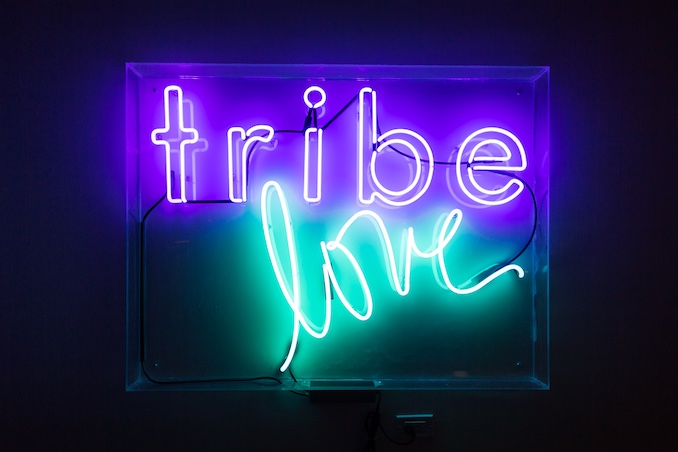 I also tried a CycleCore class which consisted of 45 minutes of spin in the Cycle Lab and 15 minutes of, what can only be described as core torture :), in the Movement Room. My abs were sore for days! But all jokes aside, I am a huge fan of this class. The high intensity cardio was hard but so rewarding. This is where Heather shines as an instructor. She was motivating and got us pumped up working on the hills and the intervals. The core workout was a blast and again the music was bang on.
Tribe Fitness has won me over and it's a must-try for anyone looking to join a community, not just a studio. They are even offering a SPECIAL for our readers. Visit their website here and enter GUARDIAN15 for 15% off single-, 5-, 10-, and 20-class packages. Thanks Tribe!!!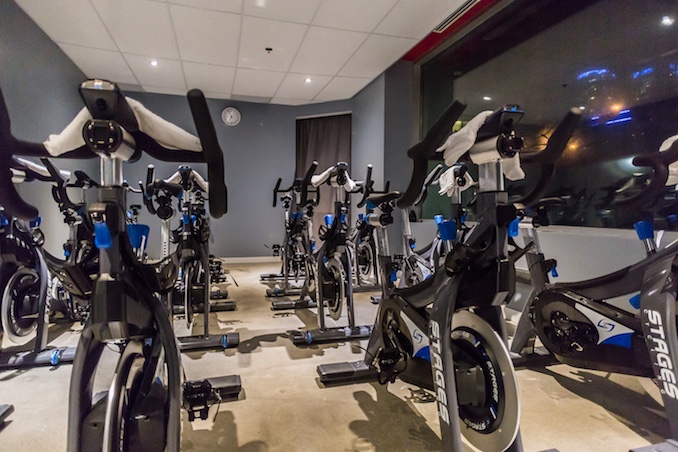 Read on for our interview with Heather:
Tribe Fitness started way before the studio space opened. Tell us about that journey.
In 2013 I had just finished working as an ambassador for a great clothing brand and wanted to continue to give back to my community. I had already started to build a running tribe and decided in November 2013 to make it official and hosted our first crew run. I sent out a tweet for people who wanted to run 5km to meet up on a corner near where I lived, and amazingly enough, people actually showed, and then told others and the momentum just kept growing.
You started in running clinics and outdoor yoga which has done phenomenally, why add cycling to the mix as well?
Cycling has always been one of my areas of focus for group fitness, I've taught it for almost 20 years, including at three different studios here in Toronto before opening Tribe. It's one of my favourite ways to sweat and as an endurance athlete I hated the fact I couldn't go to one gym for a great cycling and a great yoga workout. I didn't want to have multiple memberships on the go – and I know I wasn't alone in this thinking.
We also approach fitness from a holistic perspective, so it's a great compliment to running as cross training and is supported well by yoga, plus with my person interest in endurance sports, it just makes sense.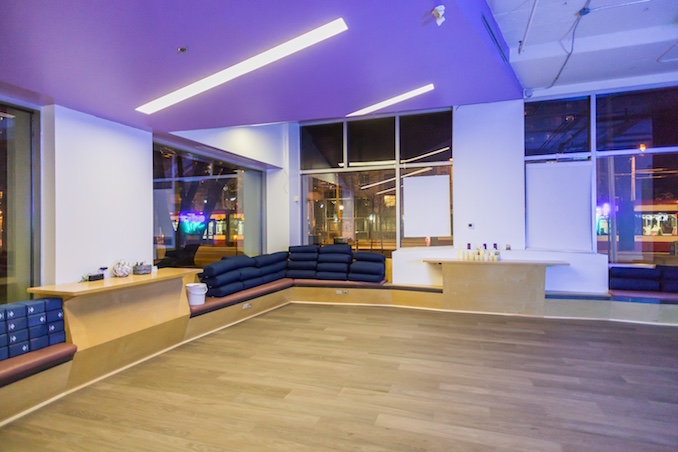 Who makes up your tribe?
Members of Tribe come from all over the city. During our summer yoga it is very common to see Taxi's and Uber's parked along Fort York letting out members who have come from all over Toronto. From the beginning we made a priority of welcoming everyone. You'll see different ages, body types, genders, races, and social-economic status – we are where the community comes to sweat!
What can new members expect from their first cycle or yoga class?
Similar to our run program, no one gets left behind. Prepare to feel included and welcome and successful, while getting a challenging workout.
Now that you have your own space, will you continue with other free activities around the city?
Absolutely! We still have our free run crew that meets twice a week (Wednesday 7pm, Saturday 9am) and starting February 1st we are teaming up with Canada Running Series to launch our free 10-week Learn to Run clinic. Register here: http://bit.ly/2EPuYUf

We also have free yoga events as well as charity classes by donation. We started as a free fitness community, it is our priority to not lose that in our evolution.