Amber the cat came to us all the way from a shelter in the province of Quebec. She is not experienced with being around people and will need someone who is patient with her adjustment to family life. The best thing to do for an under social cat is to confine her to a small space like a bedroom or den (sanctuary room). Beforehand prepare the room with all her necessities and ensure that there are no unsafe hiding places. Amber responds well to feather wand toys and soft talk. To learn more about Amber please come down to 11 River Street and one of our feline adoption representatives will arrange a meet and greet.
In order to ensure a smooth and successful adoption, please remember to check all the basic requirements for adopting before coming in to the shelter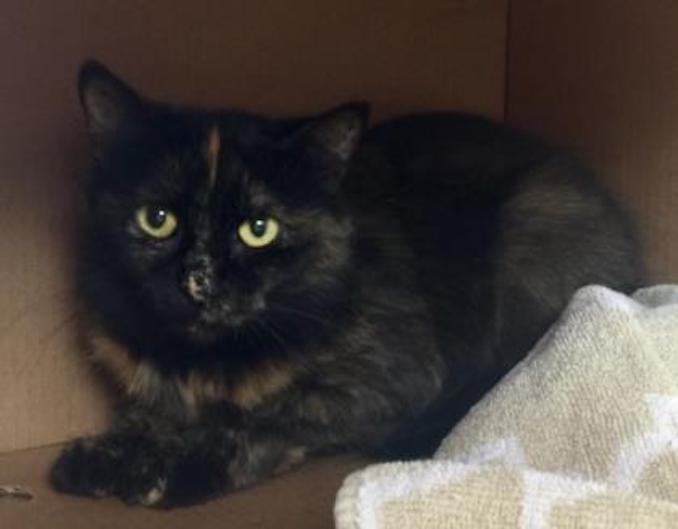 Age: 1 years 1 months
Sex: Female
Size: Medium
Colour: Black
Spayed/Neutered: Yes
About this column:
Each week we feature animals available for adoption from local shelters in the Toronto area with the hopes that our readers will assist in finding good homes for them. If you, or someone you know, has the resources to take care for one of these animals, please do get in touch with the appropriate shelter via the links provided.