We've been tracking the news about  a solar flare that occurred a few days ago on the sun that has reportedly sent out a large cloud of solar particles (a geomagnetic storm aka coronal mass ejection ) that will affect the Earth. What this means to us is the chance of witnessing nature's beautiful display in the skies is pretty good this weekend!  Aurora Borealis (aka Northern Lights) chasers take note!  It's predicted that the best viewing time is during the evening of July 16 into July 17.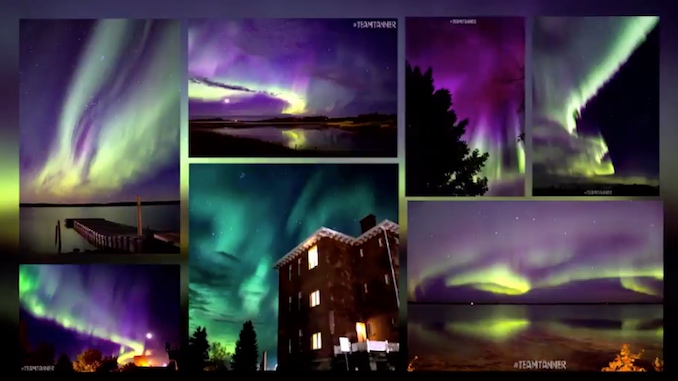 The Weather Network and the National Oceanic and Atmospheric Administration (NOAA) Space Weather Prediction Centre are reporting this geomagnetic storm activity is currently listed as "moderate" at a category G2. With eyes to the skies and our  fingers crossed activity should be seen over most of Canada.
But remember that's all dependent on a clear evening sky and far from city lights. You can find out more of why this happens here.
Anyone have space up at their cottage?
If you spot anything let us know! Tag us on your instagram.
Here's a look at the prediction. Most likely area of Aurora Extend is between the green line (Kp=5) and the yellow line (Kp=7). Track updates at www.swpc.noaa