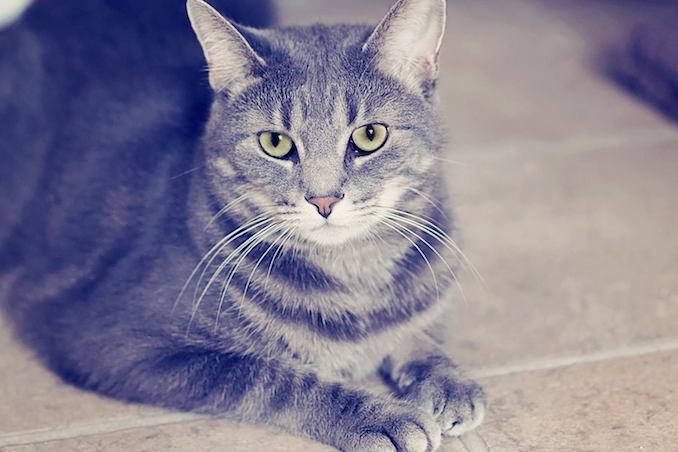 Name: Twinkle – Born: April 2012
Twinkle the cat came to NTCR as a young kitten and is patiently waiting for a special family to come in and see past her initial shyness, into her heart of gold and give her the "furever" home she has never known. Twinkle is a gentle, sweet, loving, beautiful soul who is a little shy at first but quickly warms up with a slow approach. She has an adorable grey tabby face, with gorgeous green eyes and almost a solid grey body with a touch of classic tabby markings. She enjoys playing both with her roommates and any toys that require people participation. Excellent with other cats, Twinkle would do best in a quiet home where he can be showered in plenty of love and affection. If you want to be the wonderful family that shows Twinkle what it is like to have a "furever" she can call her very own, please fill out an adoption application and NTCR.
***
About North Toronto Cat Rescue
This column features Toronto pets available for adoption.
Our current features come from North Toronto Cat Rescue which is a no kill, no cage shelter in Markham, Ontario, Canada. They have saved over 2000 cats over the years from both the harsh environments of life on the streets and from kill shelters in Ontario and Québec. They care for both kittens and adult cats. I always like to promote getting an adult cat as it is a lot easier to pick the cat with the right temperament for you.
The NTCR shelter is run by volunteers with no government assistance. They currently have around 200 plus awesome cats that would love a good home. Go and visit them soon!
For more info, Visit the NTCR Website.
***
Fundraiser
On another Note, NTCR is in trouble as they are losing their home in 2016 for development of the area. If you can offer any help in finding a new home for the almost 200 cats at the shelter, that would be amazing.