Never mind the rain this past weekend, summer is here! Which means it's time to break out the short shorts and the sunglasses. We caught up with Rene Gerber (not pictured), Marketing Manager of Serengeti and Bollé to help us spot the trends in eyewear and keep our eyes safe this sunny season.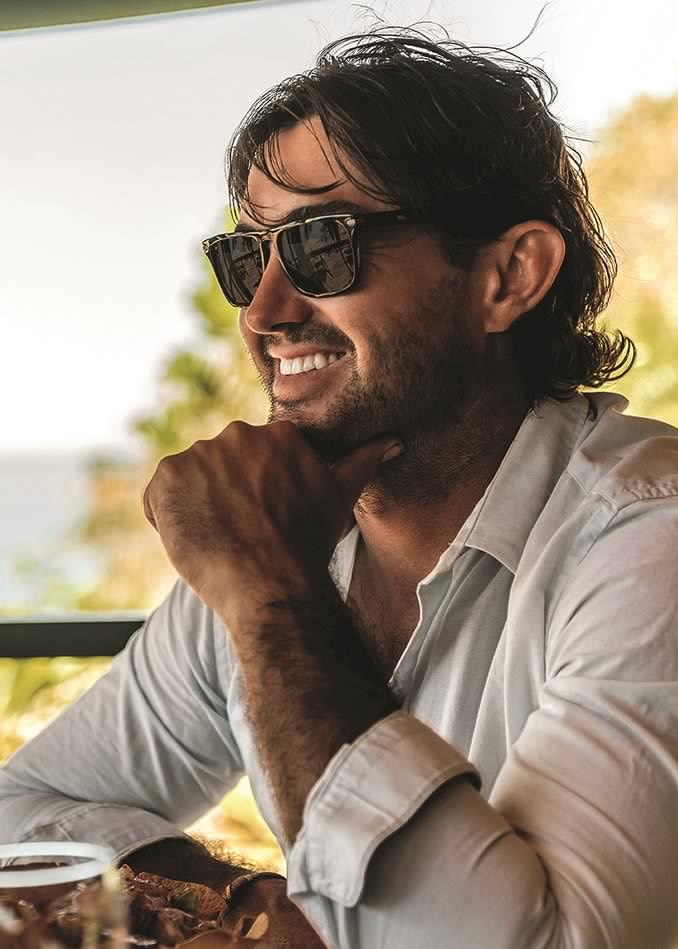 With summer fast approaching what are the key things we need to do to protect our eyes?
When exposed to ultraviolet light, you should protect eyes by wearing sunglasses with good quality lenses. Lenses will not only protect eyes from glare that bounces off of reflective surfaces, but also reduce eye fatigue and strain so eyes are more comfortable outdoors.
Latest trends for summer 2016?
A popular lens colour is blue mirror. The classic aviator and retro styling from the 80's have made a comeback and for female frames, cat eye designs that were popular in the 1950s and 1960s are still a favourite among women. We recommend: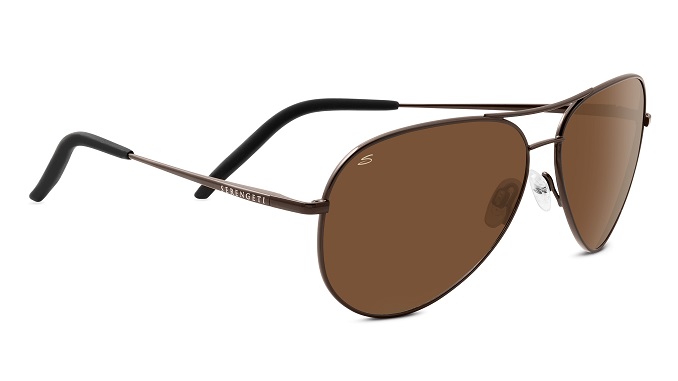 Carrara (8297) is our updated and improved Medium Aviator. We took our classic Medium Aviator eye and improved the frame design adding a more contemporary temple with a hidden double flex spring hinge for a wider fit range.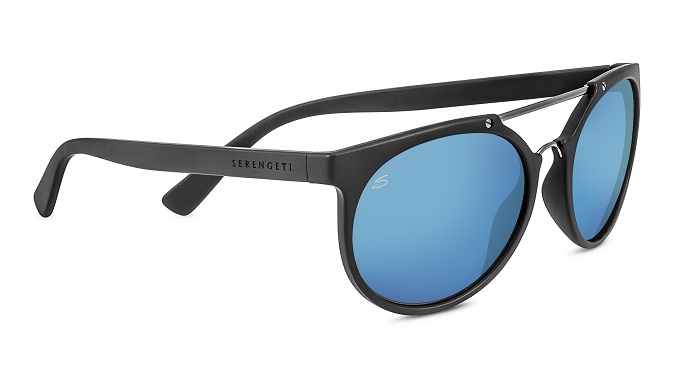 Lerici (8354) is a pure trendy retro look for this new interpretation of our classic old Wicket model. A real tribute to Serengeti's timeless style, Lerici is positioned as the perfect combination of elegance, finesse and lightness, thanks to its slim full-nylon frame highlighted with subtle metal bridge details.
Does the winter sun cause just as much damage?
Sunglasses should be worn throughout the year. A good pair of sunglasses is essential when driving in winter as the sun reflects off the snow and can cause snow blindness that can be dangerous when driving. Serengeti's amber-coloured Drivers lens is a great option as it is photochromic darkening or lightening according to weather conditions and preventing eye fatigue.
If you enjoy winter sports and ski at high elevations, your UV exposure is greater. Without eye protection you run the risk of getting sunburn on your corneas. A sunglass with polarized lenses will offer additional protection from glare. The frame should fit closely to your face. A larger, wrap-around frame is best to protect against wind and blowing snow.
Obviously not all sunglasses are created equally; tell us what the main differences are between your eyewear and say the $10 sale sunglasses?
A good quality pair of sunglasses is an investment in your eye-health and the right brand could last you for many years. Just like when you buy a car and you do some investigating before purchase, you should do the same before buying a pair of sunglasses. It's true that many of the cheaper sunglasses have the same design and can look identical to a premium high-end brand. The difference is in the materials used and the manufacturing process.
Lenses are the most important element of a sunglass. You really do get what you pay for as these coating enhance protection and performance.
First and foremost, ensure that the lenses offer 100% UV protection. Lenses in high-end sunglasses are made from either optical glass, Trivex or premium grade polycarbonate and feature additional coatings for glare, scratching and moisture build up. High quality lenses are distortion free and offer a clear, crisp view. Glass offers the best visual acuity, but for active consumers this may not be the best option. Serengeti has a PhD collection that is made from Trivex, so it is light weight, ultra-impact resistant and its visual acuity is comparable to a glass lens.
Serengeti lenses are also photochromic so they can be worn in all weather conditions as the lenses darken in bright sunlight and lighten in overcast conditions so your eyes have the optimal amount of light at all times. They also feature Spectral Control technology that filters shortwave blue light so you see true colour and enhanced contrast. Shortwave blue light is the primary cause of veiling glare.
What are the dangers and symptoms of sun damage to the eyes?  
Although the function of the eyelid is to protect the eye, the skin of the eyelid is very thin and delicate and can be damaged by UV light.  Over exposure to UV light can cause premature aging, excessive wrinkles and more serious eye disorders like cataracts, growths on the eye and even cancer.  If you spend a lot of time outside you should protect your eyes from the sun at every angle. Select large, wrap-around frames that protect your eyes from the sun that can enter on the sides of the frame. If you're regularly on water or snow, polarized lenses will protect eyes from glare.
Anything else you'd like to add?
When selecting a pair of sunglasses, first determine what you will be doing when wearing them. Will you be using them for driving, fishing or boating or a sport? This will determine your lens colour and frame design.
If you are going to be using your eyewear for a sport, then you should consider either a Trivex or polycarbonate lens. For Serengeti, the PhD collection features Trivex lenses. These are visually on par with a glass lens as far as visual acuity, but are 75% lighter than glass and are built to withstand extreme impact. The PhD lenses have hydro-and Oleophobic coatings to help repel water and fingerprints, while an antireflective coating absorbs glare to eliminate backside glare.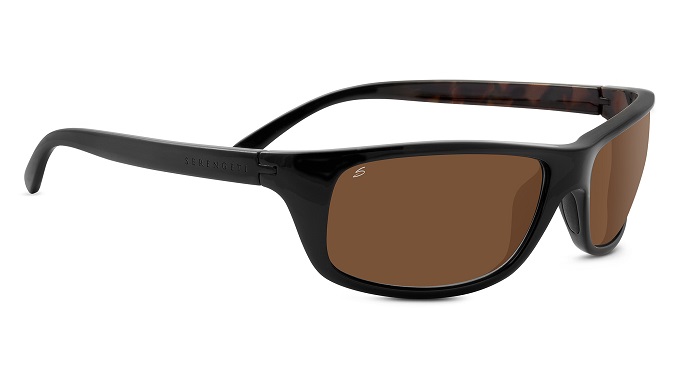 If buying eyewear for driving, try something like the Serengeti's with Drivers lenses. No matter what the weather conditions are, they will adapt to varying light conditions. Additionally, the spectral control will sharpen colour and contrast providing improved definition.