What's been going on at Ontario Place? It's currently going through a revitalization but other than key buildings serving as venues for corporate meetings and weddings as well as a few other events, it's a peaceful space on the waterfront. But this fall, Torontonians will have the opportunity to revisit one of our fondest childhood spaces in this city. Ontario Place West Island will transform into in/future, a contemporary art and music hub. From September 15 to 25, 2016, the 14 acre indoor and outdoor spaces will be home to visual and performing arts and installations.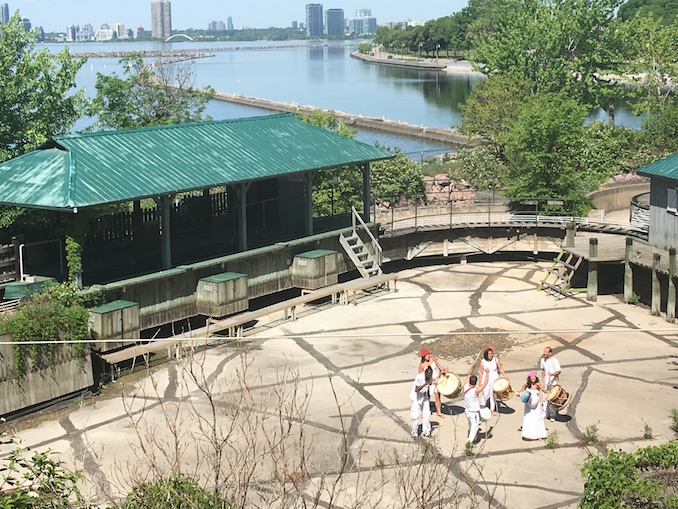 The festival was founded by Toronto's Art Spin, in/future Co-Artistic Directors Rui Pimenta and Layne Hinton, with the idea of connecting Ontario Place to the arts and culture as it undergoes its revitalization.
Over 100 art and music experiences will make full use of the space including more than 60 visual artists and 40 musical acts both locally and globally. Art Spin as well as 25 art organizations and over 60 individual artists will offer immersive art experiences in a variety of cross-disciplinary works. Small World Music will bring it's international programming to the festival with diverse sounds ranging from Afrobeat to Mariachi and global electronica during the days and nights of the festival.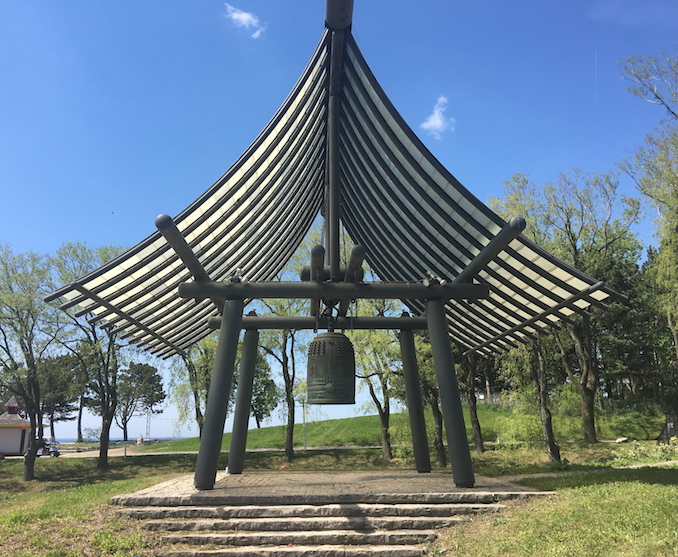 Our first look at the space earlier this week gave us a sneak peek at a few spaces including the Cinesphere, outdoor landing areas as the unique use of eight silos on the land. Attendees will be able to walk into the transformed silos and experience sights and sounds by artists and performers – an experience that will be quite stunning from what we've already witnessed!
Some of the highlights already announced include;
Max Dean, Governor-General Award winning artist who will present new photography and installation-based project in response to Ontario Place's Wilderness Adventure Ride.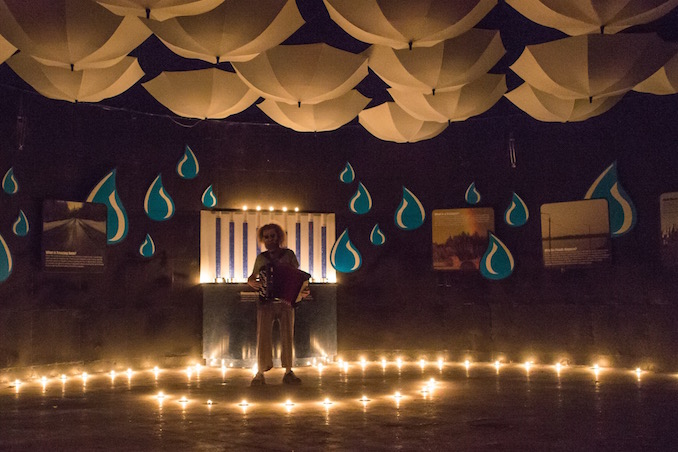 Lyla Rye, installation-based artist who will create a new site specific video work specially conceived for one of the silos.
Tom Thomson Art Gallery, in/future creative partner, will present a project by Toronto-based Mohawk artist Greg Staats who draws on a traditional Haudenosaunee (Iroquois) restorative aesthetic in his work.
Musical performances will include Dhol Foundation (London, UK),  Wally Badarou (Paris), Doom Squad (Toronto) and Luisa Maita (Brazil).
There were over 170 submissions by artists and musicians to participate in the 11 day festival — you can count on more artists and musicians to be announced during the summer on the official website www.infuture.ca . Tickets and early bird passes are also now available.