Some of you may have seen the photo below circulating on the web of Justin Bieber and Deadmau5 at Cabana Pool Bar in Toronto on Sunday. These are two of the highest grossing musicians in their genres and having them at the same place, at the same time, and having them both be from Ontario is quite something.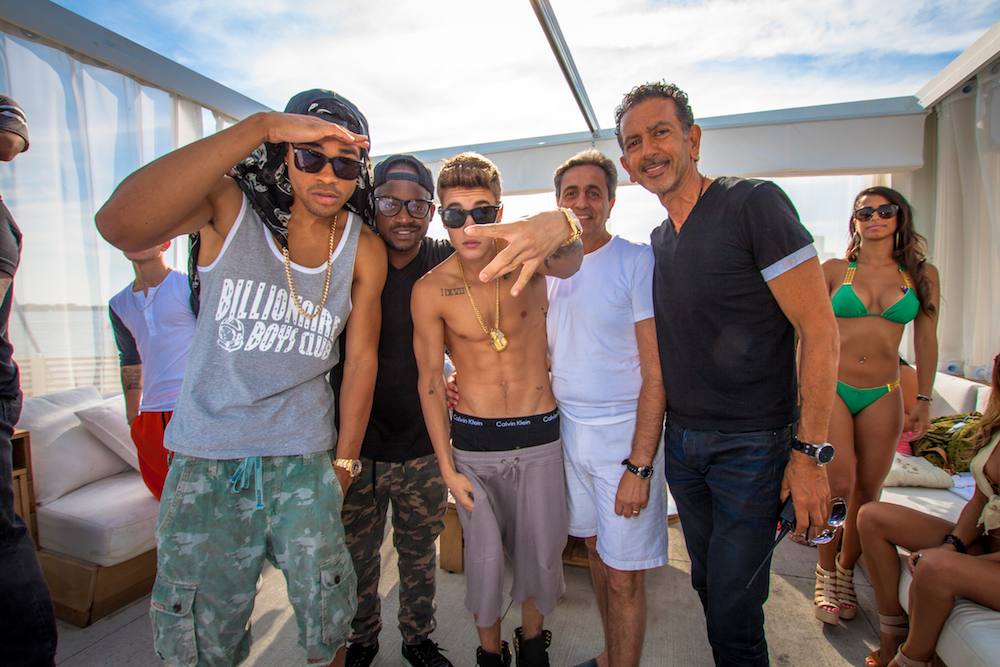 Despite your tastes and opinions of these two artists, there is no denying that they have worked hard and accomplished a lot. They repeatedly put Toronto and Canada on the minds of fans around the world increasing the visibility of all our artists to an international market.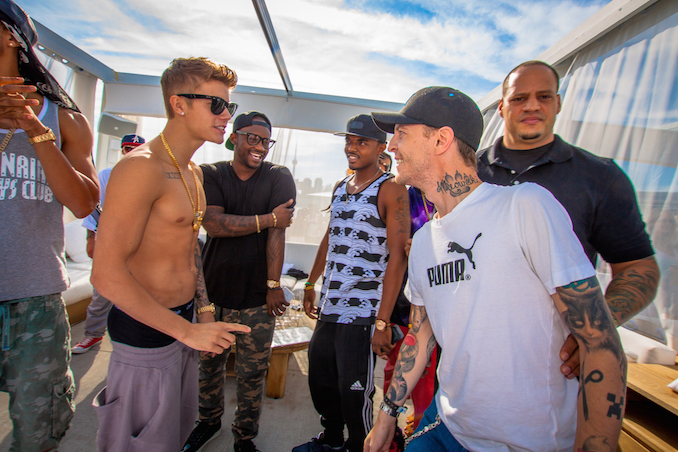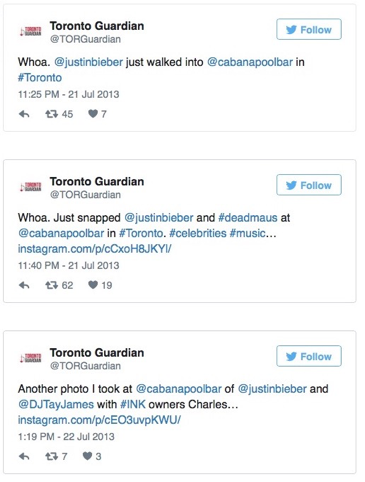 It was a strange experience. Deadmau5 was like "holy shit it's Bieber", fan or not, and Justin and his friends were like "Holy shit it's Deadmau5." DJ Tay James, one of the Bieber entourage, began talking to Deadmau5 about being a DJ and saying that he was a big fan.
It was amazing to see these two huge stars from different scenes collide in mutual respect and admiration. In the photo they were reaching to shake hands.