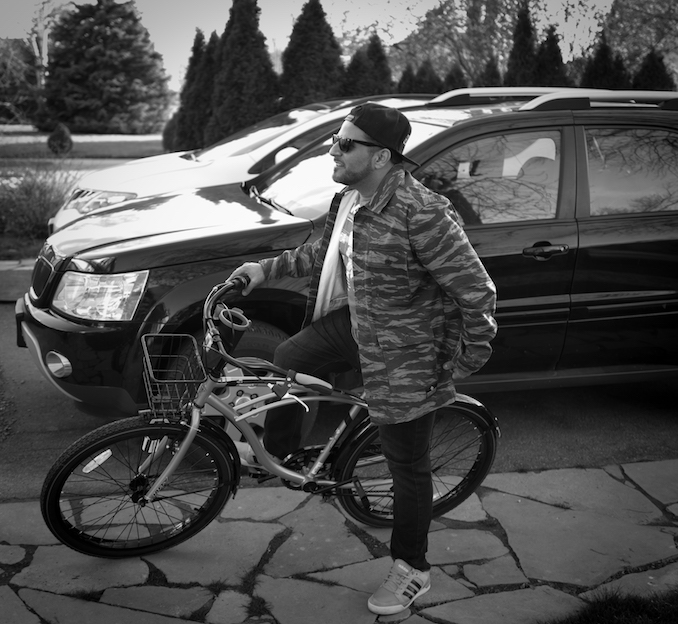 Lucas and Adrian Rezza collectively known as 80Empire are my cousins. As teenagers we played in a band together. I was the drummer, Lucas was the piano player and Adrian the Rapper/Singer. We got together every Saturday in the Vaughn area in my basement and would practice for hours on end. Even as a young teenager I knew Luki and Adriano (as I affectionately call them), would go on to pursue music full time. Since then the boys have gone on to sign a publishing deal with Universal Music Publishing, started their own indie label Gladiator, and have started a DJ/House music group called 80Empire. Lucas aka Sir Digital, or the Cappo of Gladiator is the Production titan of the duo and accomplished piano player. Adrian aka Sir Analog, is the singer songwriter of the group who can also rap with the best of them. Just last year Lucas and Adrian received a platinum album for a song they wrote and produced for Darren Espanto, an artist signed to MCA Universal in the Philippines. As of late they have had the pleasure of signing two artists to their Gladiator label, Andrea Godin and Victoria and hope by months end to have a Canadian, RnB, female powerhouse signed to a 3 song deal. Lucas and Adrian are also Juno nominated singer songwriter producers and co-executive produced Canada's Hip hop God father, Maestro Fresh Wes's last full length album Orchestrated Noise. On the album the boys co-wrote songs for Canadian rocker Sam Roberts, wrote a HipHopera for Opera Songstress Measha Brueggergosman and produced and co-wrote songs and featured on songs with Kool G Rap, K-AOS, Glenn Lewis and Divine Brown.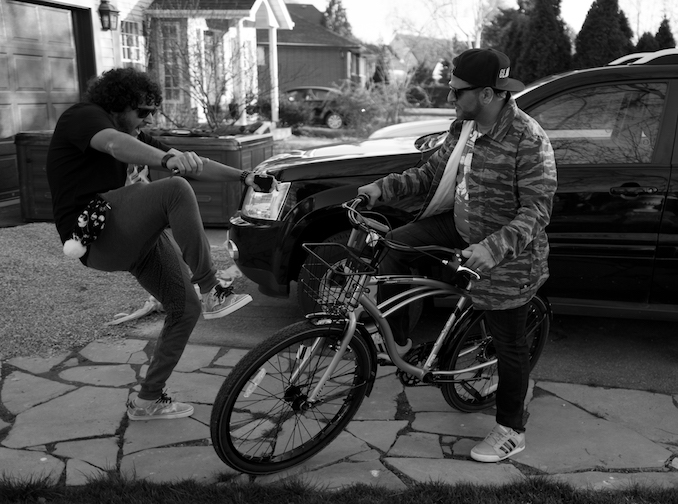 Speaking of Hip hop, the boys have also produced and featured/cowritten a number of Hiphop songs over the years. One of my favorites is Battle Cry with Detroit Rhyme spitter, Obie Trice, first single off his 3rd studio album, Bottoms Up. The guys have done music with Bone Crusher, Ali Vegas, Krayzie Bone from Bone Thugs and Harmony, the Commodores, Ceelo Green, Musiq Soul Child and countless others. Over the years the boys have had some pretty exciting gigs, composing a song for the Toronto Argonauts and performing it at half time to opening up for Wiz Kalifah, Genuine, Joe, and Foxy Brown and singing the anthems at the Jays game and Toronto Raptors games. The boys have had mutliple videos play on Much Music over the years and have had national airplay for songs that they have personally performed or written for someone else. One of the things my wife likes is that they coproduced and cowrote the Theme song for the RealHousewives of Miami for Bravo.
-Justin Bifolci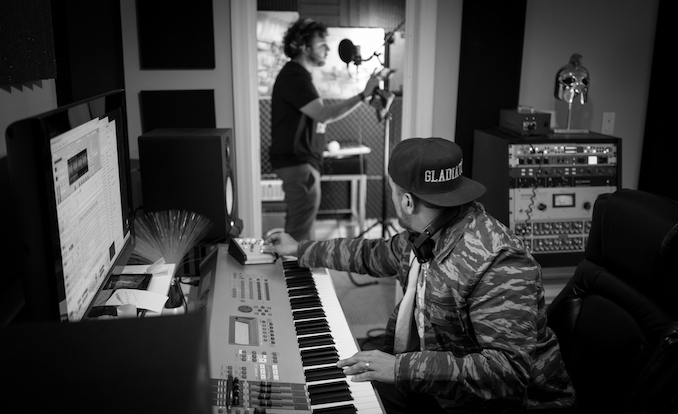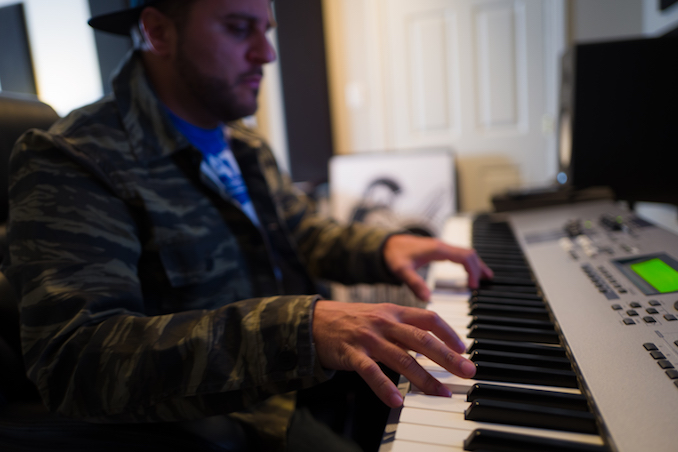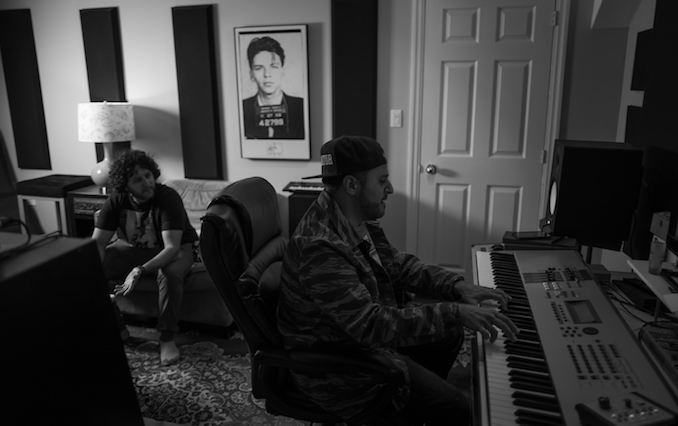 What hood are you in?
We are from the Vaughn area of the GTA, however we currently reside in Old town, Niagara on the Lake. We are in Toronto every week and love visiting Little Italy, (always love connecting with our Italian roots). I (Adrian) love antiques and vintage treasure hunting so I really dig the Junction, Leslieville area, and Kensington Market. Lucas is a gear head and loves Queen street and frequently visits the guys at Moog audio. He also loves Play De record (used to be on Yonge and Gerrard).
What do you do?
Write and record music.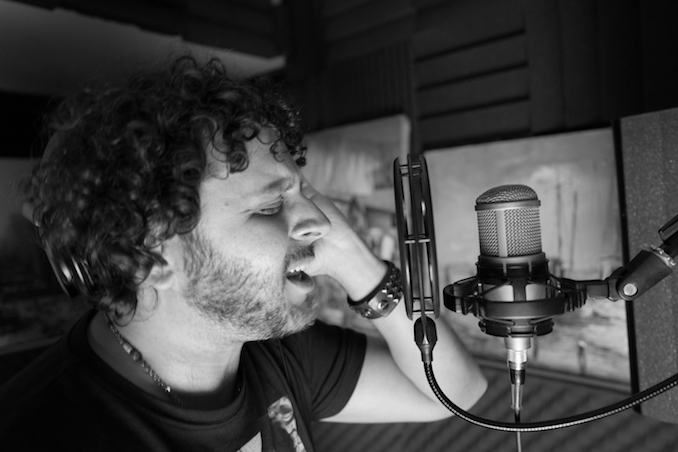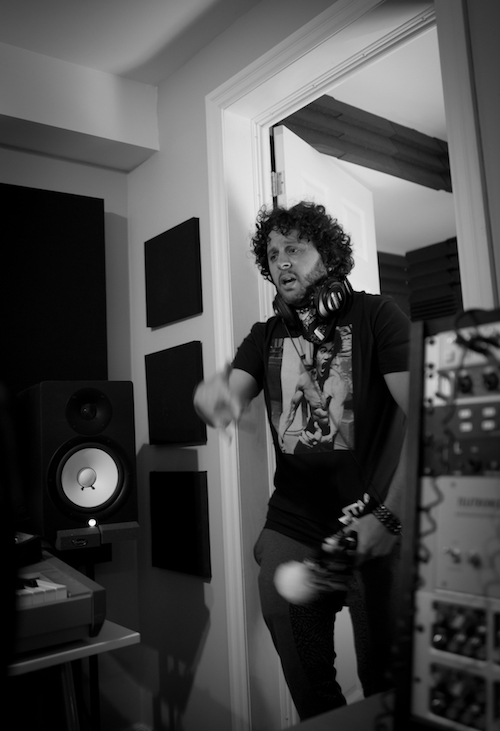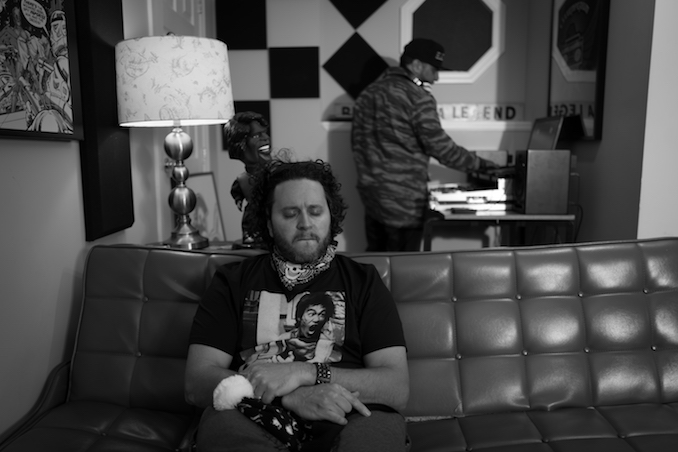 What are you working on?
Upcoming projects on our imprint Gladiator records: Artist Victoria filming a viral video this Monday for her upcoming EP Life Jacket
Andrea Godin video release party for our 80Empire remix of a song we co-wrote and produced for her, Falling, this month Friday May 27th at Brassai
Remix and video coming out for Family Chanel's Shane Harte and star of the Lost and Found show. The song is Left Standing Remix.
projects with Divine Brown, Measha Brueggerogrosman, Laetecia DeValer and young country/pop singer Brooklyn Roebuck
Mixtape coming out with Queens New York, rapper, Ali Vegas called Thrill. We produced and co-wrote, featured on the entire project.
Atlanta's Bone Crusher has an album dropping in the summer called Project 143. We are rapping/singing on a song called So Smooth with Bone Crusher, Story Tellah, Ceelo Green and Musiq Soul Child. We will be sharing the stage with all these amazing musical talents in middle of June in Atlanta.
We are also DJing and peforming at a slow of other events around Toronto and North America this spring and Summer.
Where can we find your work?