The 20th annual Scotiabank Contact Photography Festival will soon take hold of our city. From May 1 to May 31, 2016, many major institutions, public spaces, shops and other venues will feature the best in contemporary works from here and around the world. There are many incredible exhibits so it's best to map out your month of exploring but also keep your eyes open to all sorts of hotspots in the city. Across the GTA, there will be 20 primary exhibitions, 20 public installations, and more than 130 featured and opened exhibitions.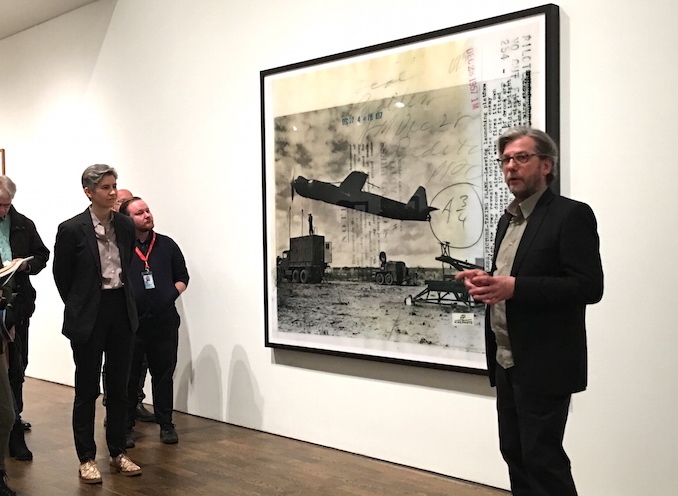 A full line up can be viewed at www.scotiabankcontactphoto.com. Here are a few exhibitions that have already caught our attention as we start making our lists.
At this week's media preview at the Art Gallery of Ontario, German photographer Thomas Ruff , best known for his large-scale works, was on hand to chat about his first Canadian exhibition that features his work as well as pieces from his personal collection. Ruff walked through the Object Relations exhibition offering insight to what inspires and moves him. He discussed his interest in inverting images that gives a different perspective on photography. He mentioned the new generations will not see negatives again and that itself is a beautiful art form. The exhibition leads to discussion of art and relativity in space and time. Also on display in showcases are a variety of press clippings of images. Ruff explained these were of interest when he first saw them but then after years, or space in time, the images became more curiosities rather than news clippings. Larger bodies of works also include. If you haven't seen the Outliers photo exhibition at the AGO, you may want to include this while you're visiting.
Over at the ROM, an outdoor public art installation of photographs from Jake Verzoza's The Last Tattooed Women of Kalinga will be featured as an extension of the current Tattoos: Ritual. Identity.Obsession. Art. exhibition happening now in the Museum. The outdoor exhibit is a series of portraits by Manila-based photographer Jake Verzosa, that laments and celibates a dying tradition of tattooing in villages throughout the Cordillera Moutains in the northern Philippines. 10 larger-than-life portraits are framed by bamboo, a material customarily used to etch ink into skin. Holt Renfrew will also feature four additional images from this series in their storefront windows during Contact.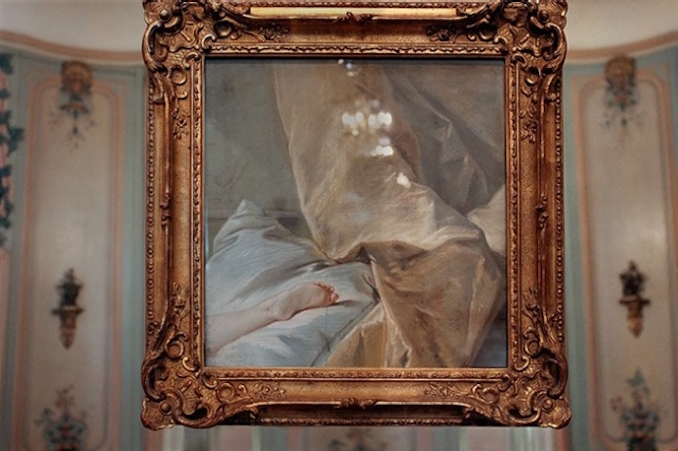 At the Ryerson Image Centre (33 Gould Street) several artists works will be exhibited including Angela Grauerholz (winner of the Scotiabank Photography Award 2015). Her work is full of intimate moments that reveal the passage of time. She's interested in the persistence yet unreliability of cultural memory – in her words, "a kind of amnesia, a vague recollection of something that can be consured up, triggered by an event or site, but remains blurred." Along side Grauerholz's exhibit will be works by artists Annie MacDonell and Locrin Stewart.
At the corner of Queen Street West and McCaul Street, Beyond the Frame is currently featuring images by the three finalists for the Scotiabank Photography Award. The images are being projected onto the wall of the Scotiabank building. The mysterious images are accompanied by a phone number and a prompt to learn more about the projected art. The images can be seen in the evenings until May 3rd – when the finalist is crowned.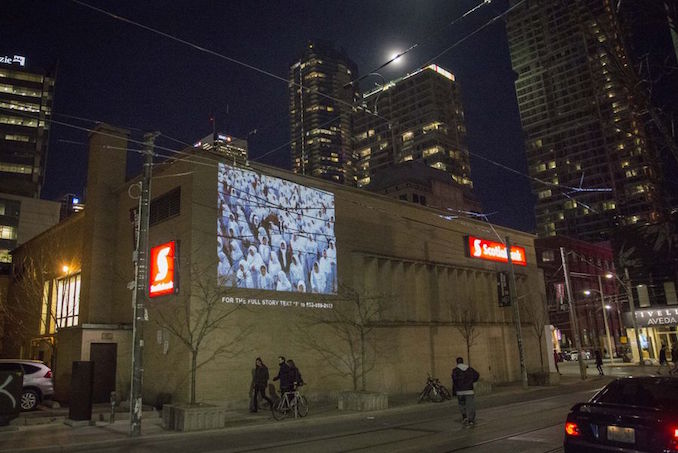 The CBC Building will exhibit Cutline: The Photography Archives of The Globe & Mail. This first exhibition is organized by the newly formed Canadian Photography Institute of the National Gallery of Canada The Globe and Mail and the Archive of Modern Conflict.  The exhibition will reveal fascinating stories from The Globe and Mail photography archives. 175 photos and their cutlines will show careful practices employed by news photographers and picture editors.
At Metro Hall along King St. West and John St. is where you will find Maurizio Cattelan and Pierpaolo Ferrari: Toiletpaper Toronto Carousel. Well-known for his provocative, hyperreal sculptures, Italian artist Maurizio Cattelan draws from popular culture, historical events, and organized religion to expose contradictions in modern day society and blur the lines between myth and reality. Alongside his sculptural practice, Cattelan has pursued his highly critical view of authority and the abuse of power through an active involvement in publications. In 2010, he joined forces with the Italian photographer Pierpaolo Ferrari, whose commercial clients include Nike, Sony, Heineken, MTV, and Mercedes Benz, to found the bi-annual, picture-based magazine Toilet Paper. Together they create and produce photographic narratives and tableaux that are at once humorous, poetic, and irreverent. Best described as a magazine full of advertisements without products, Toilet Paper investigates the contemporary obsession with images, the construction of desire, and the manipulation of vision. 13 images culled from various issues of the publication have been selected and sequenced by Cattelan and Ferrari for the ToiletPaper Toronto Carousel project, and blown up to billboard proportions. Presented along King Street West, these larger-than-life compositions resonate here in the city's entertainment district. Highly theatrical and evocative of film noir, the realms of fantasy and reality are intertwined in these scenes.
At the Nuvango Gallery (639 Queen Street West) will feature Toronto photographer Jake Sherman in a solo exhibition titled I'm New Here that invites visitors to experience life through his eyes. Sherman has travelled far and wide to bring together street, documentary and conceptual photography. Large-scale prints and colourful wheat pastes will reflect Sherman's practice and perspective in a dream-like quality.
There are many events and workshops that will take place during the Festival that are worth exploring as well.
For full information visit www.scotiabankcontactphoto.com