Our city has an affection for  sweets and we're happy to celebrate every nationally recognized day… of all of them. We've learned that Macaron Day Toronto this year will be held on Sunday, March 20, 2016 to coincide with other major cities around the world.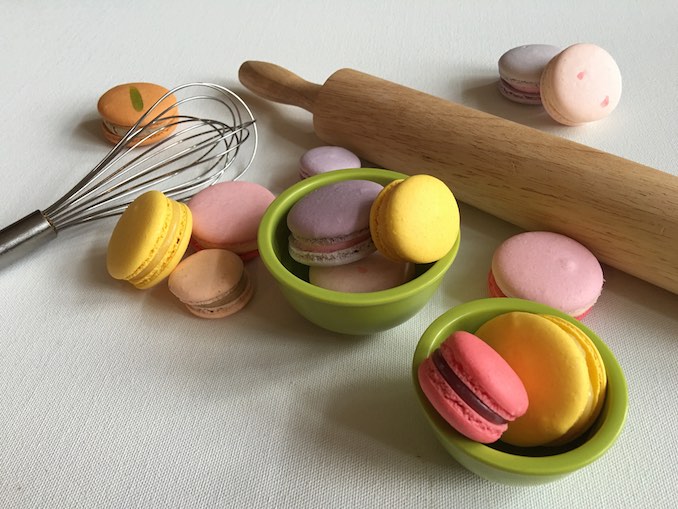 Macaron Day or "Jour du Macaron" first began in Paris in 2005, when La Maison Pierre Herme wanted to celebrate the delicate French cookie while raising money for charity.  You can't go to Paris without visiting a few shops. Laduree, Pierre Herme are tourist magnets, but Patisserie Aoki Sadaharu should also be on every macaron explorer's list. Yes, I'm a little obsessed.
We can dig a little deeper to tell you that the history of the macaron dates as far back as the 1500s where it was actually born in Italy. As the story goes, it was the chef of Catherine de Medicis (who was married to Duc d'Orleans King of France) who had first introduced the macaron.
Today, macarons can be found in many cosmopolitan cities and the obsession is strong particularly on Macaron Day where many chefs also will feature "show-stopper" flavours that are often created just for that day. Macaron lovers in our city have been known to map out their travels to include stops at notable patisseries and cafes to discover unique flavours and compare textures.
We've discovered several Toronto Patisseries across the city will be participating and supporting a variety of charities:
BUTTER AVENUE: (3467 Yonge Street/477 Queen Street West) last year they sold approximately 10,000 macarons on this day alone. They will unveil over 20 flavours (and some unique ones too!) on this day and will donate 30% of the day's sales to Kids Cook To Care – a local charity that brings chefs in the city together with volunteer kids to cook nourishing meals at shelters for the needy. www.butteravenue.com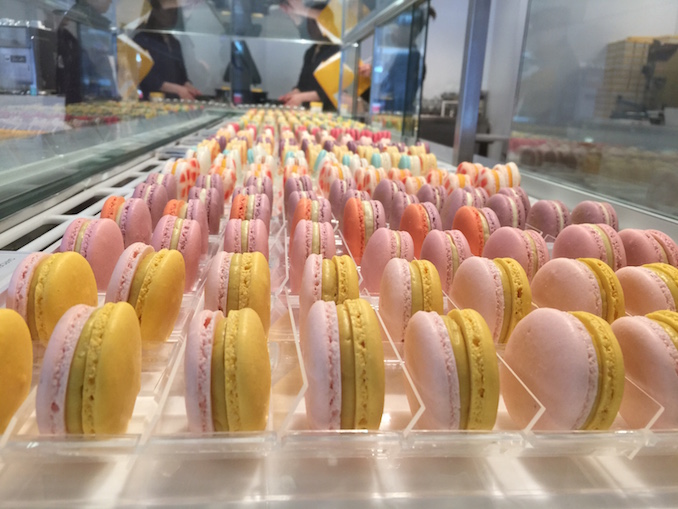 NADEGE PATISSERIE: (1099 Yonge Street/780 Queen St. West/Holt Renfrew Yorkdale) originally brought Macaron Day to Toronto in 2011. This year, they will be supporting SickKids Foundation once again with a percentage of the day's sales to the charity as well as offering a limited number of SickKids logo'd complimentary samples. They've informed us that they will have over 24 flavours that day. www.nadege-patisserie.com 
THE ROLLING PIN: (3429 Yonge Street) you can bet on tons fun flavours at this pastry shop that often goes a little retro on their donuts, cupcakes and bars. Part proceeds from Macaron Day sales here will support local charity The Stop Community Food Centre that helps people meet emergency food needs in a dignified and respectful way. Visit www.therollingpin.ca
DELYSEES: (780 King Street West) this French bakery well-loved by the neighbourhood will be donating part proceeds of the day's sales to SickKids Foundation — a charity that we're all familiar with. www.delysees.com 
BOBBETTE AND BELLE: (2232 Queen Street East/3347 Yonge Street) has joined in a collective (including Patricia's Cakes, Rahier, La Bamboche, Dessert Lady, AG Macarons, MoRoCo Chocolat, Ruelo,  and others) to donate 25% of the day's sales to the Red Door Family Shelter. Traditionally, a limited number of macarons are offered for free (or with a donation) and varies at each location– you may want to call ahead to avoid confusion but bring a pocket full of change and toss in a loonie or two and do your part, okay? www.macarondayto.com
We'll be updating this list as news comes in. Grab your TTC pass and map out your day to hit up as many as you can. I can't wait to satisfy my sweet tooth in support of charity!
Follow along #macarondayTO on Twitter and Instagram to get updates and see what's going on.