This revolution has not been televised, yet.
Two college buddies walk into a dive bar in Hamilton Ontario. The so-called "City of Waterfalls"… One is an I.T whiz and self-confessed "analytics junky" with an entrepreneurial spirit. The other is a fledgling 26 year old comedy writer with a chip on his shoulder, duking it out in the Canadian radio business.
I was the fledgling comedy writer by the way, and the year was 2010. Shortly after this a I'd be relocating to Toronto to pursue standup, and make a slightly better salary, continuing to off-set that meagre financial existence with four new radio stations under my belt. At the time, neither of us knew that 5 years later, at the tail end of 2015, we'd be running a startup together. Not exactly your typical "tech startup" either. That college buddy and I would go on to launch Canada's own comedy podcast network. TALKHOLE. "Like radio, but awesome". Maybe the slogan gives it away, but I guess I still do have that chip on my shoulder at the age of 32.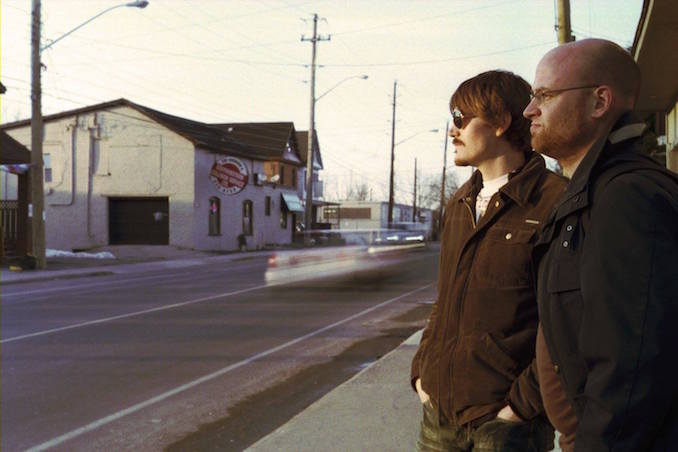 Last week, that network celebrated our first anniversary. We formally launched on November 28, 2014 at Toronto's Comedy Bar, with a live panel of podcasters. Our starting lineup had 6 flagship shows operating out of a modest studio in Toronto's "picturesque" Parkdale neighbourhood. Today we're home to over 20+ original Canadian comedy podcasts, with over 40 hosts on the network. And new podcasts popping up outside of Toronto, in cities across Canada.
We're new. Very new. We're independent – but we're growing fast. Very fast. And so far in year one the support from the Canadian comedy scene has been overwhelming. We made our way to Montreal this past summer for the Just for Laughs Festival and spread the word around. Over the past year we've somehow stumbled our way to having some of the biggest names in comedy throw our embittered, tongue-in-cheek slogan into the either. Tommy Chong, Todd Glass, Andy Kindler, Moshe Kasher, Brian Posehn, Nicole Parker and Iliza Shlesinger have all had their unique take on the 'TALKHOLE' name.
(Canada's K Trevor Wilson has my favorite take on it, recorded late on night on the patio in Montreal… "It's like radio, only AWEFUL – HA! Fuck you Dean" to wit)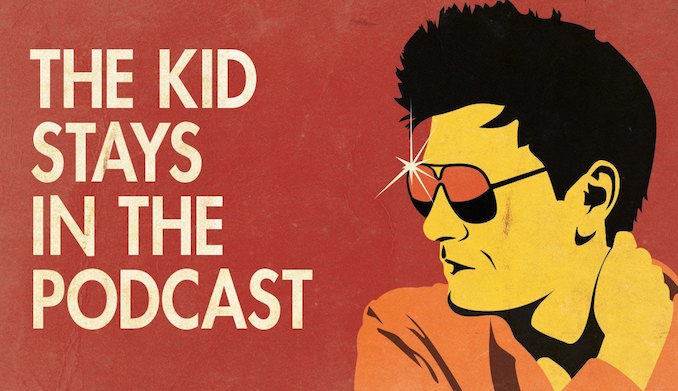 Our studio on Sundays feels like an R rated Robert Altman movie, with a seemingly endless cast of comedians, podcasters, hosts, guests, standups, actors, musicians, storytellers and (mostly Canadian) showbiz types of every stripe, passing through every hour. We've opened up the microphone to some of my own personal comedy heroes, and trailblazers I grew up watching in Canadian comedy. Scott Thompson, Ron James, Gavin Crawford, Aaron Berg – to name just a few off the top.
We've built ourselves a home of sorts, for a dysfunctional family of Canadian comics. Comics we want more Canadians to know about and listen to. We're churning out an entire network of original comedy podcasts produced here in our studio and picking up podcasts in cities from coast to coast. We always say we don't have a 'star system' in Canadian comedy, so we're building our own – one hour at a time. OK maybe "star system" is a bit of a stretch… let's call it a 'promote Canadian comedy system'.
For me I was driven in part by opportunity to create something that we didn't have yet – in the face of that perpetual uphill struggle to get Canadian audiences to pay attention to the EXPLOSION of comedy that's happening in this country right now, in hopes that everyone *we (other comics) love doesn't eventually have to make their way down to L.A. Well, not permanently anyways…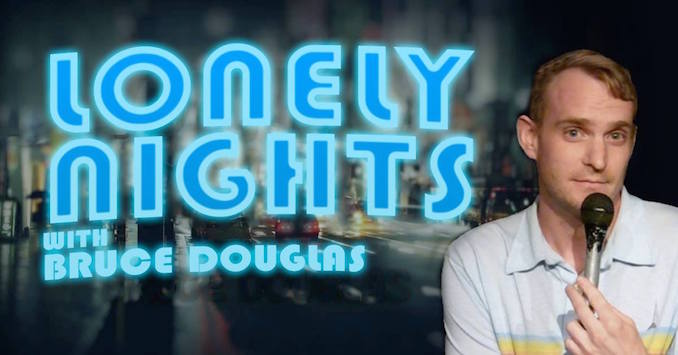 Moreso, part of it was also born out of my own frustrations with the radio biz. Now, I say this with a pure love of radio. I got here a decade ago, before I made my way to the standup stage. In 10 years, I've worked one or two Kevin Bacons away from (if not directly with) just about everyone. Or at least with everyone who has, in turn worked with everyone. It's a small, incestuous and interconnected community. I've written for every format and market size of radio station this country has to offer. From small-town stations to the top of the ratings food chain here in Toronto. I've survived multiple format flips and mass purges. I'm a RADIOactive cockroach (and yes, pun intended). I've learned from some of the best, and formed lifelong career connections and friendships.
And over the last 10 years I've also watched the advertisers take over the asylum. Somewhere along the way, the focus shifted from the highway itself to the billboards along the road. When content is created as a means to simply drive the ad revenue and the next commercial break? Well then, we're sunk. It should be an interwoven relationship – but we should be tuning in to hear personalities with a personality. Hosts who are hired to do what they do – give good radio.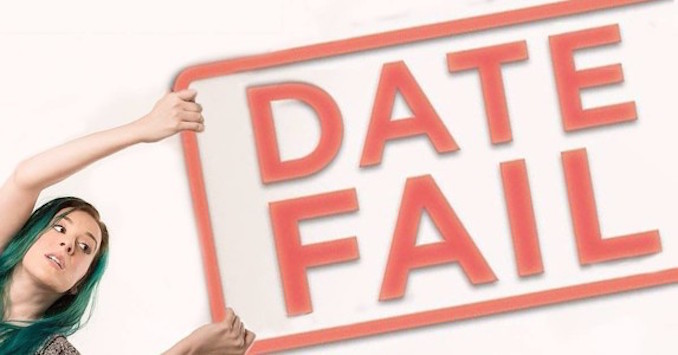 So TALKHOLE comedy podcast was born in a way, to let us do what we do – talk. Unfiltered, unedited (well, mostly) and without the yoke of commercial terrestrial radio reigning us in.
Our roster has grown to include some of (I think) the most original, unconventional, unorthodox and (we hope) compelling Canadian podcasts happening here and now. We have our work cut out for us, but its a labor of love. And the lineup of shows on this network never ceases to blow me away.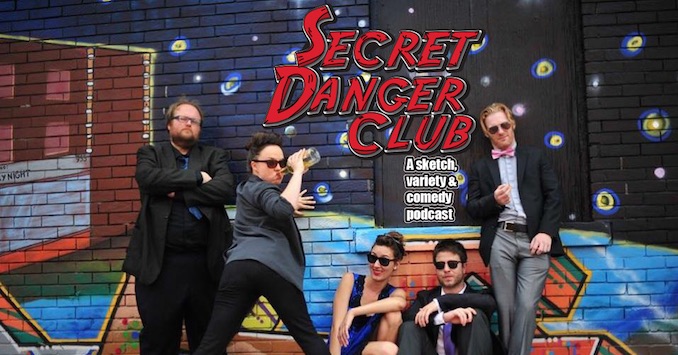 We dabble in improv and sketch (Lonely Nights, Secret Danger Club, Pwincess Bwigitta Podcast, The Game Podcast) free-form talk (Rude Dudes Podcast, The PUMPcast, Rodcast Podcast) politics and culture (Rob Loves Arguing, Talkin' Bout Racism) sex & dating (Date Fail, Sex and the Single Parent) inside comedy & showbiz (Forever Young, Comedy Above the Pub, 3 AmiVos) Hip Hop (Runnin at the Mouth) and the all-out bizarre (Oh No, Not Another Podcast)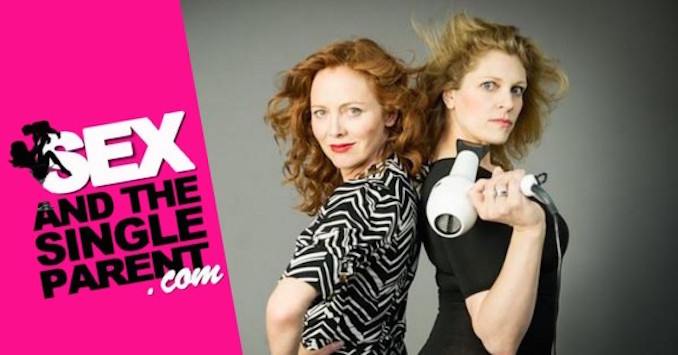 Of note is our own heritage show, Comedy Above the Pub. We picked it up as one of our original flagship shows when we launched, but as far as podcasting in Canada (and in general) goes, our host Todd Van Allen is a pioneer. This show has now entered its 11th season. Podcasting itself as a form isn't much older than that. TVA (as the comedy business affectionately calls him) has been there since the beginning. They might call me "The Podfather" but he is in fact the Godfather, make no mistake.
As we move into 2016, we're looking at a wave of new shows in the works across Canada. More live recordings. More of a presence at Canadian comedy festivals, more time on the road. The thing is, in Canadian comedy we have to build the things we want. Ourselves. And here at TALKHOLE, we're just getting started.