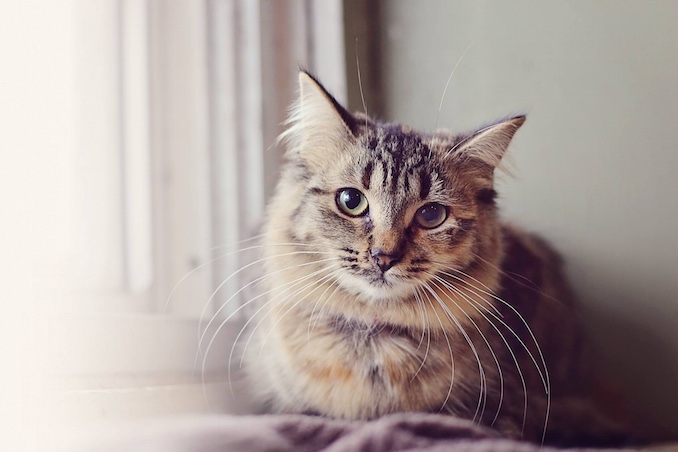 Meet Foxy! – DOB: May 2015
Foxy, her 7 siblings and her mom were rescued from a life on the streets when as new born kittens, the family was found living in the Etobicoke area. An adorable, innocent faced, tabby with medium hair, a huge bushy tail and a sweet and gentle nature. Foxy is a lively, playful, fun-loving and snuggly sweet little girl, who is a little shy to start, but once feeling secure quickly warms into a bundle of cuddles and a non-stop purr machine! She would love to be adopted with one of her siblings, as part of a pair or to join a family that already has a friendly cat she can befriend and bond with.
If you want to give Foxy the security of a "furever" home & family and provide her with lots of "snuggle" sessions, please fill out an adoption application and contact NTCR.
About North Toronto Cat Rescue
This column features Toronto pets available for adoption.
Our current features come from North Toronto Cat Rescue which is a no cage and no kill shelter in Markham. It is a volunteer run, non-profit, registered charity, genuinely concerned with the welfare of all cats and kittens. They have saved more than 2000 cats over the years from both the harsh environments of life on the streets and from kill shelters. They care for both kittens and adult cats although I always promote getting adult cats as it is a lot easier to pick the cat with the right temperament for you. The Shelter also cares for cats with disabilities such as FIV – Feline Immunodeficiency Virus and other feline ailments.
The shelter is run by volunteers with no government assistance. They currently have around 200 awesome cats that would love a good home.
http://www.northtorontocatrescue.com/