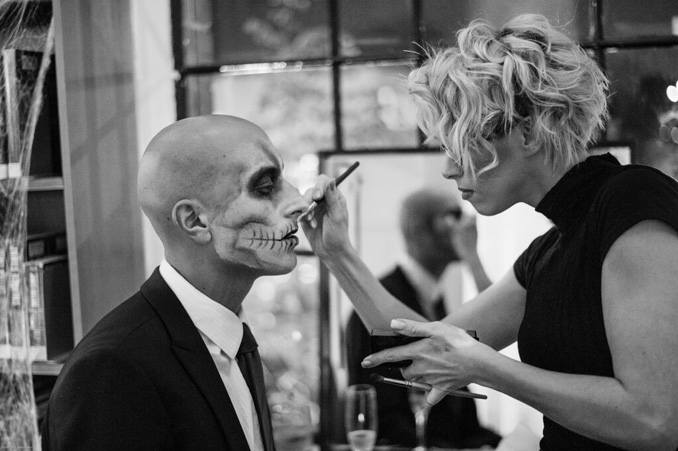 This Halloween, I had the good fortune to be invited to The New Collection's annual fundraising event, Hush Hush. The New Collection, a branch of Toronto's Public Library Foundation that caters towards literary scene and networking events for young professionals, funding events and residencies for young authors and artists. Although this year's event was a Halloween party, and costumes were encouraged, I couldn't help but be concerned this was going to be a party for the young and stodgy. I was dead wrong, and I've never been more happy for it.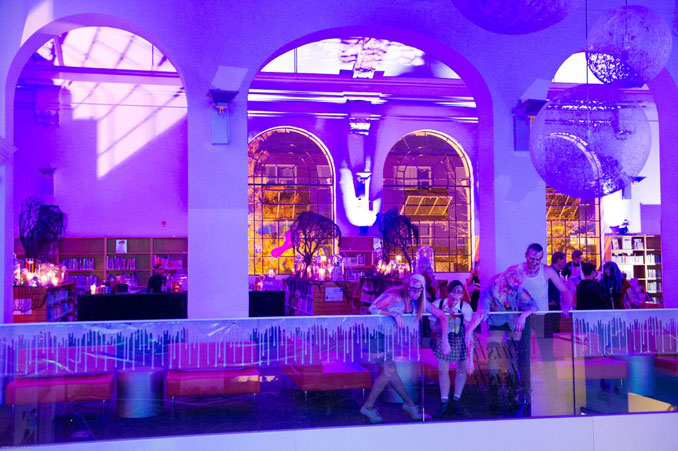 I got to the Gladstone branch of the Toronto Public Library at 10PM, and I was surprised to see that there were already at least 200 people there. Groups of people were enjoying the food, the cupcakes, or the candy, having their fortunes told, having professional makeup done for the event, or just hanging out and enjoying the DJ.  Overall, this was a very relaxed event, with young faces everywhere, and everybody was just there to have a good time, meet new people, and enjoy themselves.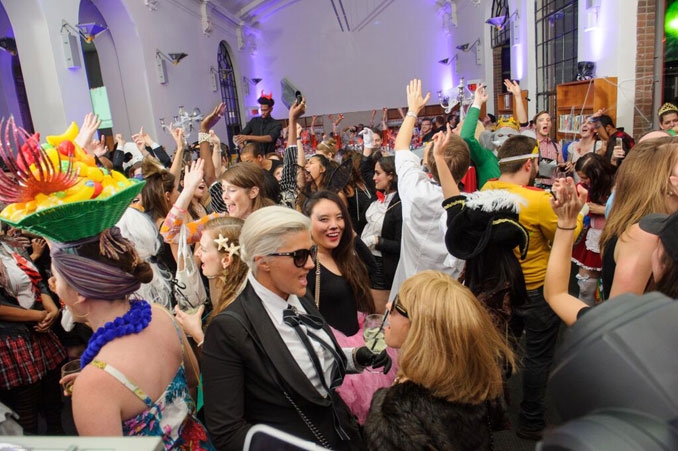 Indeed, the variety of people attending was impressive. From physicians, to business owners, to lobbyists, to actors everybody was happy to support the library. For many of the people I spoke to, the public library was a site of nostalgia, and they were overjoyed at the ability to not only give back to the institution, but to be able to see how their money was being used to enhance the collection.
One of the best things about Hush Hush is that although it's a regular event, it isn't a regular Halloween party. "It's a really good vibe and great people, and the decor always transforms the space," said Andrea McLoughlin, who told me that this was the first Halloween party The New Collection had done since starting the event.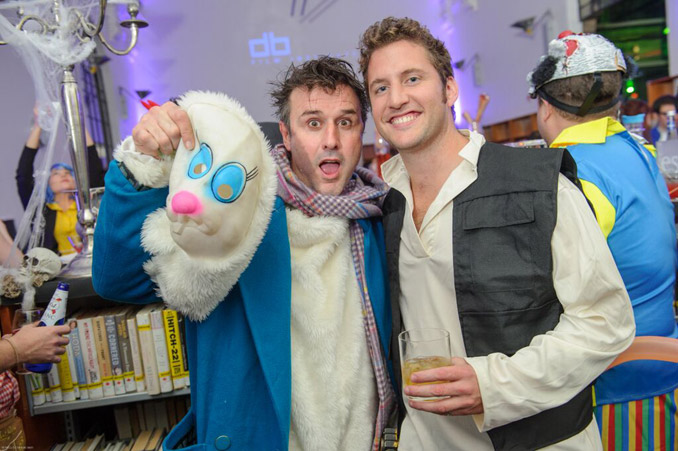 I had the chance to speak a little with David Delaney, co-chair of the event, about why this year's event was so much fun. "Halloween is really good because people love dressing up," Delaney said, "but there's lots of competition. This year, we put together a more memorable party – this party is about raising awareness about what the public library does. The library is an exceptionally under-appreciated cause."
Indeed it is. Toronto's public library system is among the busiest in the world, and The New Collection has done a bang-up job of drawing people's attention to what makes it special. If you're looking for a cause to support that brings together excellent people with exciting fun, look no further than The New Collection, a community where support for reading, writing and the arts is married with the best the city can offer in fun.
For more on Hush Hush 2015, visit the website.