Some of my friends joke around about never going north of Bloor Street. The truth is, there are many reasons to explore other parts of the city located North of the dividing line.
For this post, we're focusing on the area of Yonge and Lawrence.
Located along Yonge Street, starting at Lawrence and going up to Yonge Blvd, the area is easily accessible by public transit and by car. It's a walkable area that's great to poke around in for families, friends or on your own.
The past few years we've seen this part of the city blossoming. It's previous reputation of being a small village feel in the big city' is now making way for a new and welcomed wave of urban cool.
Yes, it's still a family-friendly neighbourhood full of strollers, fit moms and more nail salons that I can count on my hands but it's also one of those great pockets in the city where stuff like Halloween is really worth checking out for the decor alone.
Over the past couple few years, there has been a big shift in the neighbourhood. Unfortunately, in the development, we lost a few mom and pop shops – Young's Fruit Market was a favourite but the family retired the business a couple of years ago,  but having said that, nothing massive or commercial has planted roots here other than Loblaws and Metro anchoring both ends of this stretch on Yonge Street.
What's been happening in the area is a number of food establishments have been quietly settling in with some being very noteworthy and being recently reviewed by several media outlets.
Here are a few reasons why this area is becoming one of the hottest food destinations.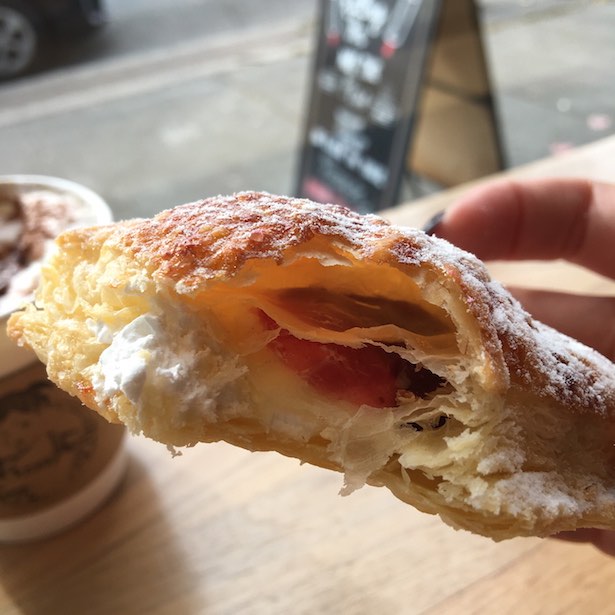 THE ROLLING PIN: (3429 Yonge Street) if you're pining for a really amazing donut …maybe even with a shot of caramel or chocolate you're best to get here before the end of day. Each day offers customer favourites and often a surprise concoction or two. Their Donut Cake is getting lots attention as are their retro artisanal desserts like home-made Poptarts and Flakies. Yep!  If you're lucky you may stumble onto something pretty special. Recently they introduced a donut poptart cross-breed and foodies on instagram went wild.
KRISTAPSONS: ( 3248 Yonge Street) This family business is smokin' (salmon, that is) that's been operating since 1953 and arguable the best smoked salmon in the city. They use a cold smoking method conserving more of the Omega 3 oils. They also supply to many restaurants and hotels here and beyond. Feed a craving or feed a crowd.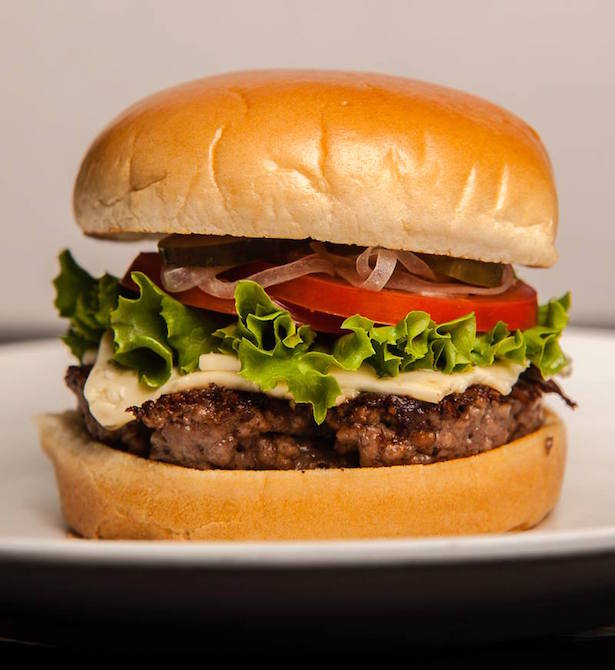 THE BURGER'S PRIEST: (3397 Yonge Street) is one of nine outposts for one of  the city's most loved burger joints. The restaurant is narrow with limited seating and the line ups are long and often out the door with hockey kids and their parents. But they move orders along and no one minds. It's worth the wait. Demand in the area was so great they recently decided to open on Sundays. The Vatican? The Priest? Preach.
THE SUSHI BAR: (3365 Yonge Street) Master Sushi Chef, Jimi Morry (aka Dr. Sushi) has been tending to the North Toronto crowd for many years, first on Avenue Rd and then moving to the bustling Yonge Street area. His restaurant has grown moving spaces twice to accommodate the demand from customers as well as a thriving catering business having him and his team zipping to Muskoka for parties and tending to on-set catering for film and TV crews. Get to know Jimi by saddling up to the actual sushi bar. While you can get the very fresh sushi and sashimi, I encourage you to also try something off the seasonal special menu. Grab a yuzu liquor drink too.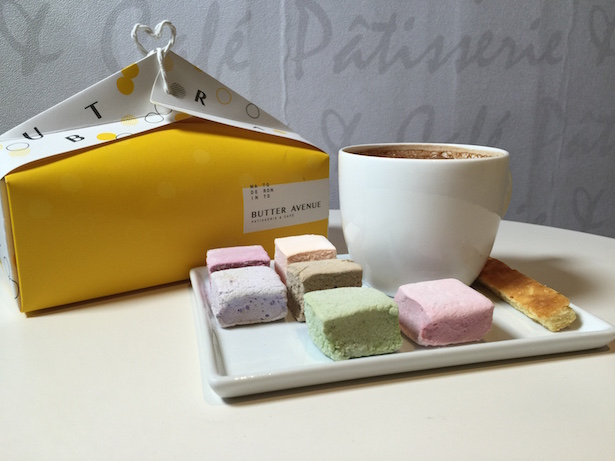 BUTTER AVENUE: (3467 Yonge Street) true macaron addicts make the trek here to indulge in their light and delectable french morsels made fresh in house every day. Seasonal flavours and limited editions sell out fast as word often gets around on social media by their cult following. Recently, artisanal marshmallows were added into the fold as well as miniature cream-filled pouffes bouches. Offered to bring dessert to a dinner party? Here you will wow them. Everything is made with all-natural ingredients and no preservatives. This cafe has a seating area.
BELLY BUSTERS: (3447 Yonge Street) makes the best submarine sandwiches in the city. It's legendary as a place to hit for the high school crowd after concerts and parties. It's a gritty little spot with an order counter that hasn't changed like forever. Place your order and be prepared to answer a fireball series of questions "white bread? whole wheat? tomatoes? lettuce? onions? sauce? hot peppers?" Totally satisfying and your belly will be very happy.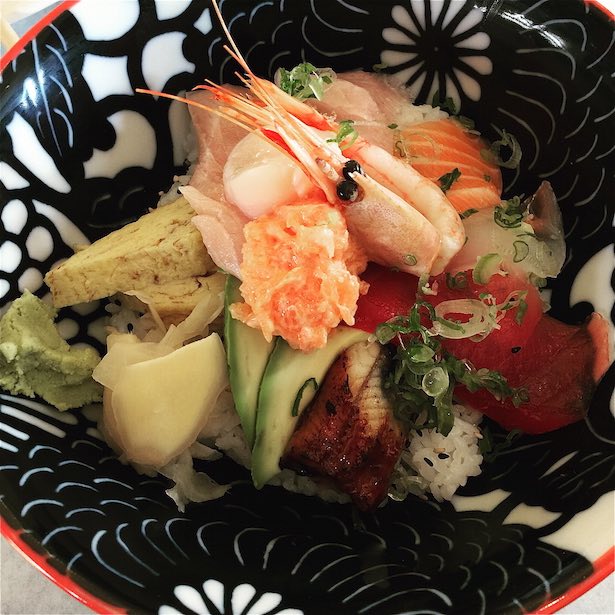 SHINOBU:(3403 Yonge Street) Tamio previously worked at Kastura, Prince Hotel before branching off and doing his own thing here. Word spread quietly within the asian community seeing vans pull up with Japanese business men. With curtains closed most of the time it was a mystery to the locals who often would pass by without notice. However, inside the tiny restaurant that seats less than 30 people at a time has consistently been packed during the dinner service hour. He only opens for lunch on Saturdays. Shimesaba (mackerel) is seared at the table and the Toriten Nanban (chicken tempura) is considered the soul food of Oita, Japan…and highly addictive.
JOY THAI KITCHEN: (3192 Yonge Street) offers great thai food. Red curry is delicious. Spicy basil eggplant is saucy but you'll want take advantage of that and order a side of jasmine rice. Sweet and authentic thai family run the business. Take-out orders are brisk but service is slow although super nice. It's not fast food so slow down. Small dining room area.
THE MONKEY BAR: (3353 Yonge Street) Chef and owner Richard Fox is a super nice and this restaurant has been around for 18 years. Never one to cave to food trends, this restaurant aims to offer upscale dining at reasonable prices. Lots of comfort food offerings with a bit of a twist and not defined by any specific cuisine. He just works his magic.
COPPI: (3363 Yonge Street) named after the legendary Italian cyclist Fausto Coppi, this restaurant recently renovated to a contemporary casual look. Serving up authentic Italian cuisine. Everyone raves about the Pesce al Sale – a whole red snapper (or choose orata or spigola) that is encrusted in sea salt and baked. Menu is droolworthy.
THE FRIENDLY BUTCHER: (3269 Yonge Street) Ken and Donna MacDonald have been sourcing locally since 1996 and offering the best quality meats that's ethically raised to the community. In addition, it's a go-to for home-made prepared foods for the busy families who call this area home. Soups, casseroles, stews are all made with no preservatives and easy to just pop in the oven on any busy night. Everything you need for a fast family meal can be picked up here including desserts.
SCRATCH KITCHEN: (3471 Yonge Street) when you walk into this restaurant it feels like you've walked into your friend's kitchen. Staff is warm and great hosts. Chef Michael Tucker has worked in many great kitchens throughout North America. Now planting himself here Chef Michael wanted to create more "thoughtful" food to the table. He's also a big supporter of locally grown produce, meat purveyors and craft beers. Bread is baked in-house. Brunch cravings for Fat Daddy Pancakes is real.
BOBBETTE & BELLE: (3347 Yonge Street) if you're looking for somewhere quaint to linger over tea, coffee and sweets, this pastry shop is the prettiest in the area. Cozy and comfortable with lots to satisfy your sweet tooth. Bread Pudding with warmed caramel sauce is what dreams are made of. The pastry shop is also a popular place for custom wedding cakes and celebration cakes.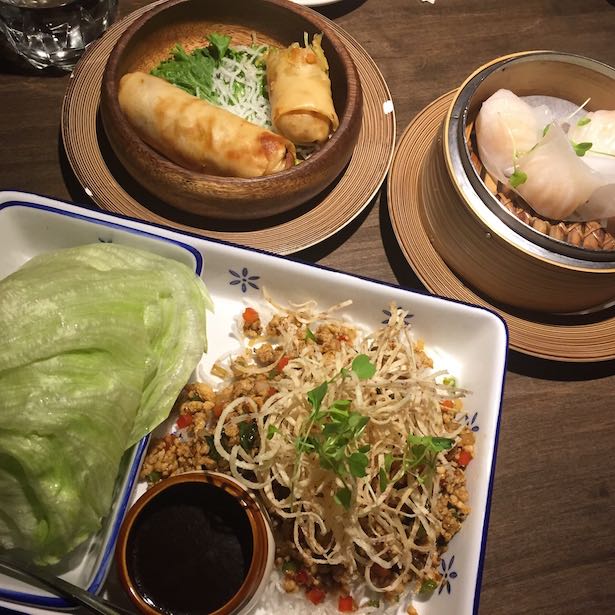 LIME ASIAN KITCHEN: (3243 Yonge Street) is a relative new comer to this area, it's original location is on Eglinton. The menu selection is comprised of the most popular dishes from several asian cuisines including Thai, Chinese, and Japanese. Street Noodle soups are favourites. The dining room is modern and casual that has a more downtown cool vibe feel.
THE BURGER CELLAR: The choices for burgers are staggering here. Choose from a selection of beef and add toppings to build your own. Fast enough to serve families with young kids who come in earlier in the evening and service is efficient. Feature burgers are great to try off the menu.
STACK: (3255 Yonge Street) is where to go if craving BBQ. Brisket Sandwich is a hot seller here and worth getting if it isn't sold out. Portions are decent and should your date want something a little lighter, there are great salads on the menu as well.  Great spot to keep an eye on sports with the TV screens placed in several spots.
CICCO SANWICCIO: (3220 Yonge Street) delicious freshly made-to-order italian sandwiches like breaded veal with cheese or meatballs attracts local construction workers every lunch hour. Soft kaiser buns are pillows for the juicy glorious fillings. Ask for extra sauce…and extra napkins. Pastas are also made-to-order and portions are huge. Penne a la Vodka or Spaghetti with Meatballs can easily be shared. Pasta Fagioli soup is perfect for a cold day. Seating area and mostly take outs.
MILAGRO CANTINA: (3187 Yonge Street) the only authentic Mexican restaurant in the area and goes beyond the burritos and tacos. Founded by Mexico City born brothers Arturo and Andrea Anhalt brings traditional dishes from the various regions of their home country. Killer Margueritas, great cervesas and selection of Tequila, of course.
PATISSERIE SEBASTIEN: (3306 Yonge Street)When you need a little bit of Paris you can come visit here.  Fresh croissants, brioche, quiches are made early in the morning. Weekends early birds know where to get their baguettes and pain au chocolat fix. Owner Charles greats everyone with his soothing french accent and local school kids like to try out their language skills here too.
THE ABBOT PUB: (3367 Yonge Street) If you're looking for a solid gastropub experience, this restaurant is a popular choice. The menu is blissfully full of the best pub fare from Fish and Chips to Bangers and Mash to Shepherd's Pie. Several Indian dishes like Chicken Tikka Masala and Beef Vindalo are also great. Sunday nights are worth a visit for their traditional Prime Rib dinner.
SHOUSHIN: (3328 Yonge Street) has only recently and quietly opened with many curious about this high-end Japanese sushi restaurant. Chef Jackie Lin recently worked at the highly respected Zen Japanese restaurant with master chef Seiichi Kashiwabara. Omakase tasting menu at set prices $80, $120, and $250 with menu that will change according to what's available and by season. Don't expect California rolls here. This sushi is art.
PAPABUBBLE: (3360 Yonge Street) recently opened and originated in Barcelona this artisanal candy shop makes high quality sweets using traditional methods of candy making. It's already popular in cities around the world including Tokyo, Amsterdam, New York, Beijing and Sao Paulo. They've also been custom making candies as well as supplying other retailers around the city but this shop is all theirs.
OTHER COOL REASONS TO VISIT YONGE & LAWRENCE…
HAZELLILY DESIGNER CONSIGNMENT: (3235 Yonge Street) is a real gem of a spot. Serious high end designer treasure trove that includes barely worn (and sometimes original tags still attached) clothing, accessories and shoes.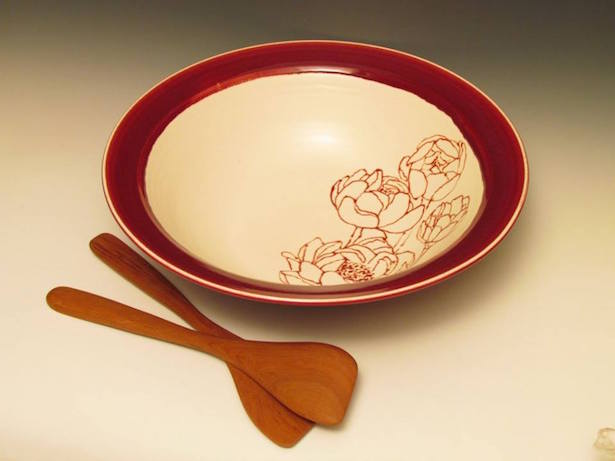 ARDITH ONE: (3311 Yonge Street) may just be one of the very few shops in the city that focus on ceramics/pottery and glass handcrafted by Canadian artists. It's great for one-of-a-kind pieces and thoughtful gifts for those who appreciate true craftsmanship.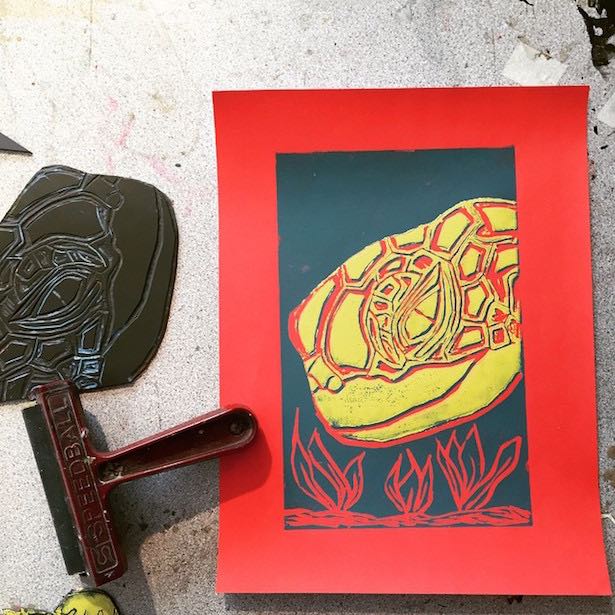 FREEHAND SCHOOL OF ART: (3315 Yonge Street) is a place that truly believes that art is for everyone. They offer visual art classes/workshops for all levels and ages. Popular art camps draw kids from across the city. Owners and instructors are all professional artists.
ASHTANGA YOGA CENTRE OF TORONTO: (3215A Yonge Street) has a strong community drawing those who practice from across the city. They also host one of the world's largest Mysore program. Great for all levels of practice and somedays opening as early as 5:30 am. All classes are drop in friendly as well.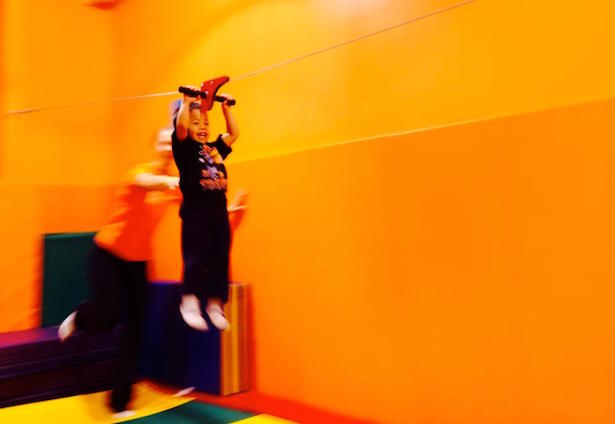 KIDVILLE: (3420 Yonge Street) if you're looking for a clean large space to bring your tots this place is fun. A big open play space is where little ones can run, climb, and have tons of fun in a safe environment. It also has weekly classes for as young as babies and up to five years old. Classes are developed by early childhood development specialists and include music, dance, gym, art and more. Popular birthday place and even valet parking.
The area boast a strong community of fine artists and emerging ones in all disciplines. From traditional to contemporary, artists here have also shown in galleries across the city and larger shows like The Artist Project and Art Toronto. Local artists volunteer to run the North Toronto Group of Artists, who also participate in the Annual Fall Artwalk & Show and Spring Studio Tours.