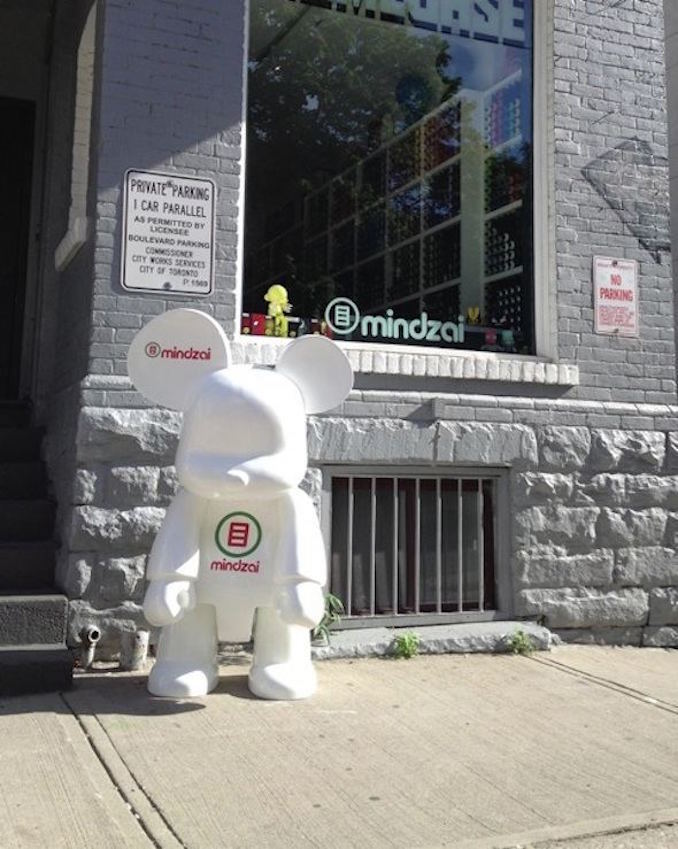 Mindzai, pronounced "mind-zai", is a hidden gem of a shop, located along Camden Street near Queen and Spadina. Mindzai sells designer toys, apparel and quality creative goods. Chris Tsang, the owner of Mindzai, opened the brick and mortar shop four months ago and has since received much support from the Toronto community.
Mindzai is "a play on the words 'mind's eye' and it's my fascination with the human mind and it's infinite ability to imagine," says Tsang. The name began as a blog that Tsang founded and used to write about the creative culture and other cool topics at the time. The Mindzai blog allowed him to discover many of his favourite designer toy brands that are currently found at shop today.
Mindzai carries many independent art based toys created by various artists worldwide. According to Tsang, the most popular toy brands at Mindzai are Kidrobot, Bearbrick, Tokidoki and Qee. The toys are packaged in blind assortment boxes containing the different characters in the series. When collectors want to buy a toy, they look to the side of the box to see the written ratio that determines the chances of receiving individual characters. Toy series are rare and collectible items that consist of a finite amount of toys. Once toys sell out, they are sold out forever, and their value will begin appreciating over time.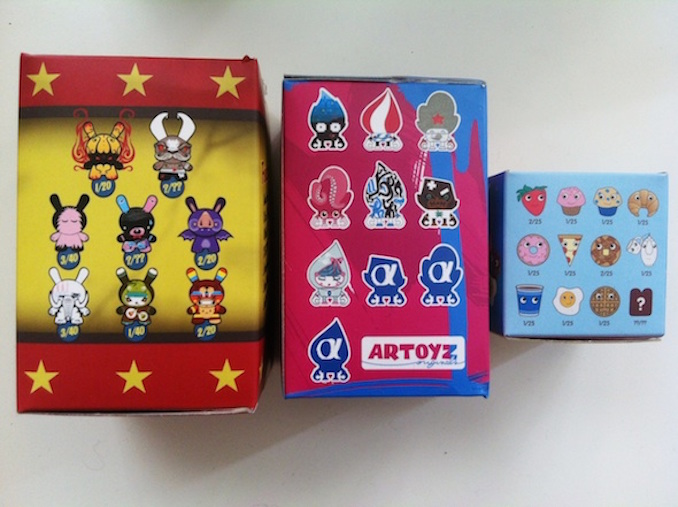 Tsang generously gave me a couple of art-toys to open! One of the toys I received was from a Kidrobot's series called Dunny. Kidrobot collaborates with artists and designers to produce unique, limited edition art toys and apparel. Dunny is a series of artist-designed toys that blend sculpture and popular art to create rare and collectible items. In the 2013 series, there are 20 designs by 14 artists. Kidrobot artists produce from a few hundred to a thousand toys. Once the toys are sold out, Kidrobot toys become valuable collectible items that can retail up to $25,000.
Mindzai has a mission to support the creative community in Toronto. Instead of selling expensive canvases to artists, Mindzai offers an alternative medium for creative expression. Mindzai recently launched private Do-It-Yourself workshops. With just forty dollars and a small group of friends (min 6, max 10), Torontonians are able to come into the shop and pick a 4-inch vinyl toy to design. Artists are provided with the paints sold by Homebase, templates, markers and pencils to design their own toy. Mindzai has grown to be the largest Canadian collection of Do-It-Yourself toys that people can buy to create their own toy masterpieces.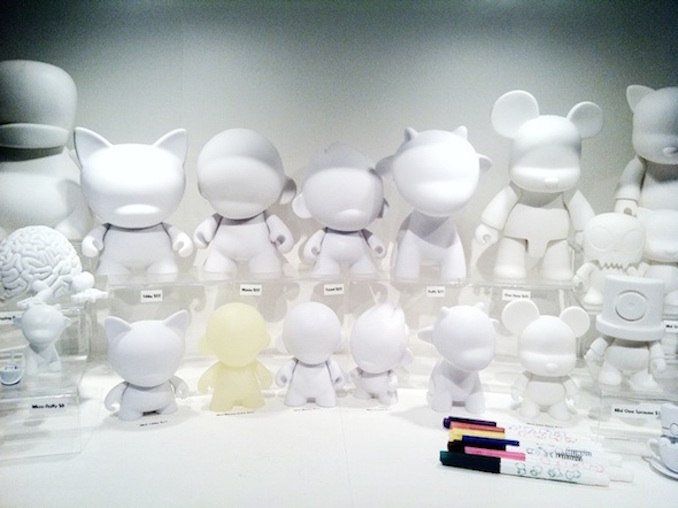 Be sure to check out Mindzai at 11 Camden Street and create your very own dream toy!
For more information check out their website. Check out their Facebook page Mindzai Creative Shop, and follow them on Twitter and Instagram at @Mindzai.