If you like dark, metal-inflused psychedelia; experimental heaviness; and 1980s-era cult horror films in the spirit of John Carpenter's They Live, then you are going to love this video.
Heavy Metal Ambassador is thrilled to host the world premiere of the music video for "Mousetrap" off Toronto band Ten Kens' ominous and complex third album Namesake. Ten Kens is the brainchild of Toronto masterminds Brett Paulin and Dan Workman, who also engineered and produced Namesake. Artful but never pretentious, Nakesame is a decidedly intellectual take on stoner rock. It's all about denial and delay, the slow build and withering burn that suddenly flares up into a wildfire. The purity of the instrumentation is set off by intelligently deployed distortion, feedback and psychedelic effects.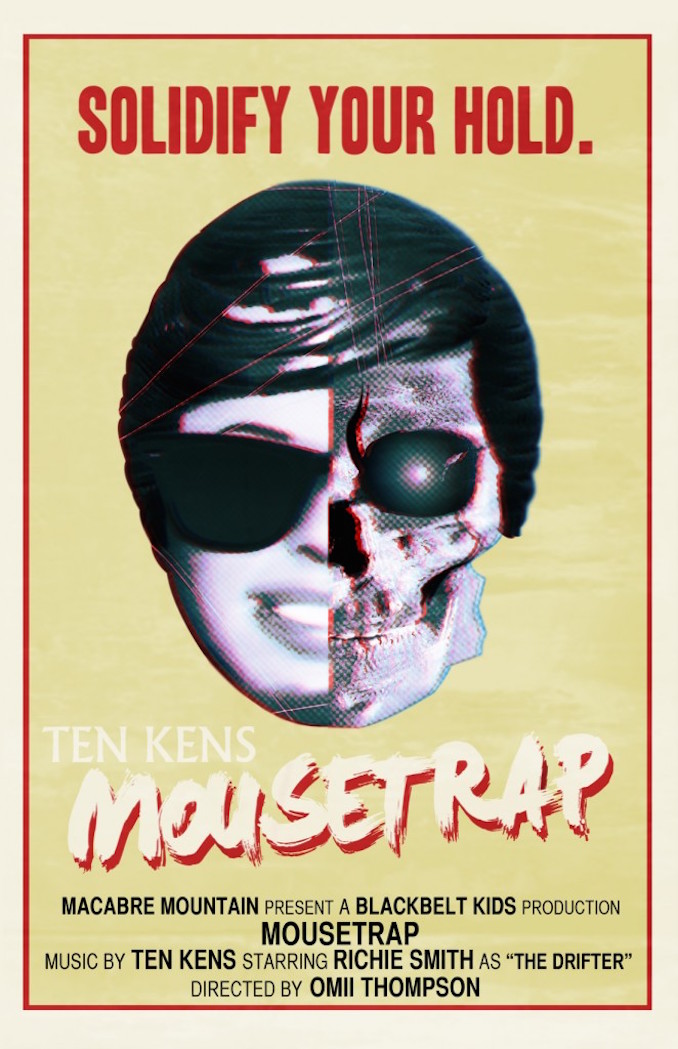 "Mousetrap" is at once muffled and overwhelming. The blistering squeals of synth and theremin threaten to smother the listener, while the aggressive, throbbing drums and chill, almost soothing vocals are kept carefully distant. The imagery in the video calls somewhere between bad trip and conspiracy theory, at once futuristic, alien, and visceral. The song also features the incomparable Adrián Terrazas González of The Mars Volta on tenor saxophone. Check it out, you won't be disappointed!
Ten Kens possess the esteemed reputation of being the very first Canadian band to ever be signed to respected UK label Fat Cat Records. Namesake, their third full-length, is being released by both Fat Cat and Last Gang records today (September 4th 2012)
To hear more from Ten Kens, visit their official page or check them out on Facebook, Twitter, and Soundcloud.