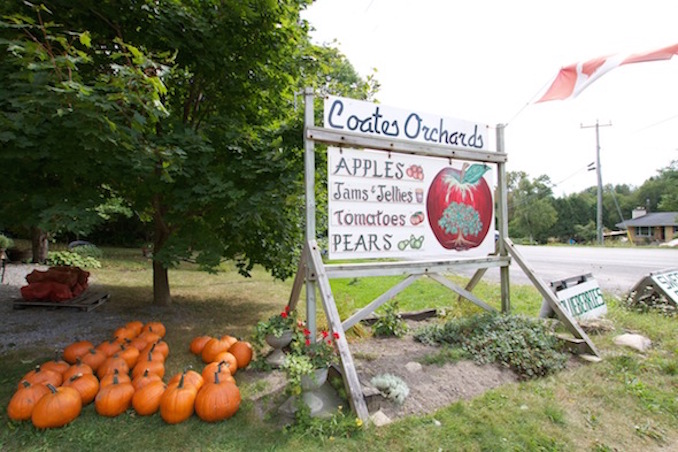 This week I got a chance to visit with friends in Brighton, Ontario and to discover what is called the "Gateway to Presqu'ile Provincial Park". Situated on the north shores of Lake Ontario about 2 hours east on the 401, Brighton has the benefit of having its shorelines connected with the Provincial Park which protects a lot of the land.
Brighton also has a rich history in growing produce with some of the best fruits and vegetables being found at people's private shops. These shops, like Coates Orchard, are set up on the growers' front lawns and sell the products that they grow in their own gardens. We grabbed some of her amazingly sweet, and cottage necessity, corn on the cob for the BBQ and some berries for dessert.
The drive was very easy from Toronto and I got to drive up in the Honda Insight which was my first Hybrid experience. Driving around in the city before I left I thought my fuel gauge was broken because it seemed like there was no gas being used. Once I got on the highway I started to notice it over the long distance but overall I only used about a half a tank for the 4 day weekend which cost around $25. The car allows you to see how you are performing on a power usage scale so you can get the best out of you tank. Brighton was about 150 km away along the 401 East from Toronto.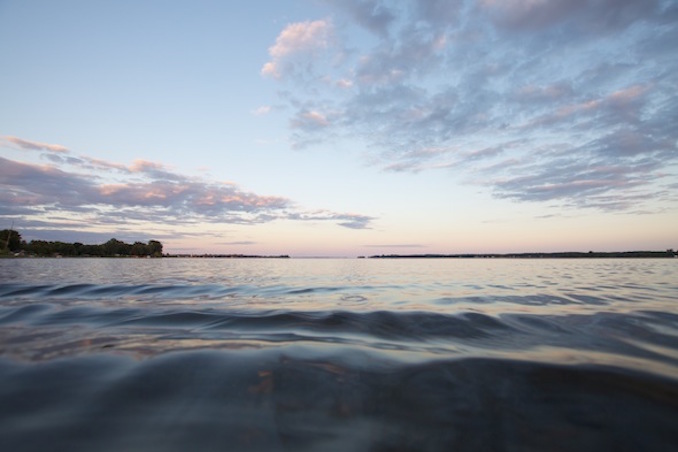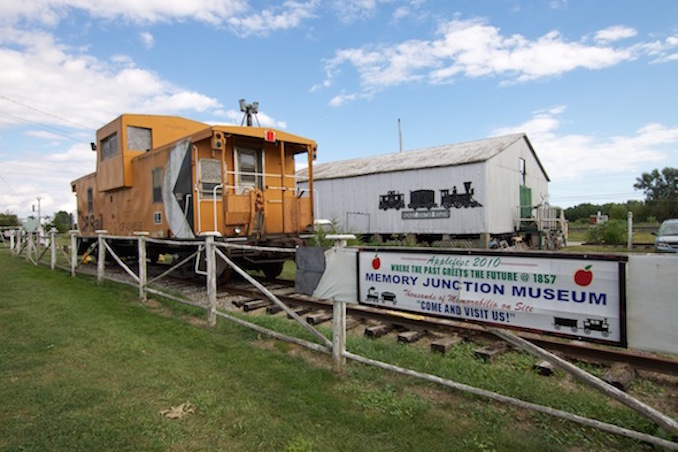 Our first day I came across the Memory Junction Railway Museum which is situated on the first train line that was built from Toronto to Montreal in 1857 and is now in-operational and has been converted into a museum. The buildings' rooms consist of the Waiting room and Express office, which display hundreds of pieces of Railway, Brighton and District Historical artifacts, as do the Baggage shed and Morrow freight buildings. The site also contains some old trains; a 110 ton 1906 Grand Trunk steam Locomotive one of three left of the N4a class, a 1913 wooden Box Car housing a rare display of the Apple era, two C.P.R. steel Cabooses, a 1898 Velocipede, a 1929 restored wooded Caboose to name a few.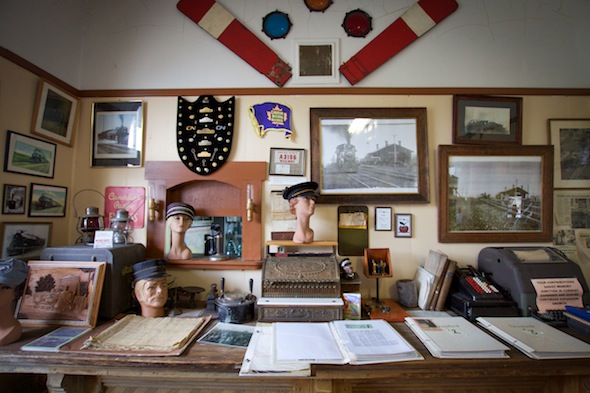 The area is also a great destination for antique shoppers trying to get a steal away from Toronto's higher prices. Along the drive I noticed many stalls and shops on the side of the road as well as this shop pictured below located on Main St. which is an antique shop as well as a Café.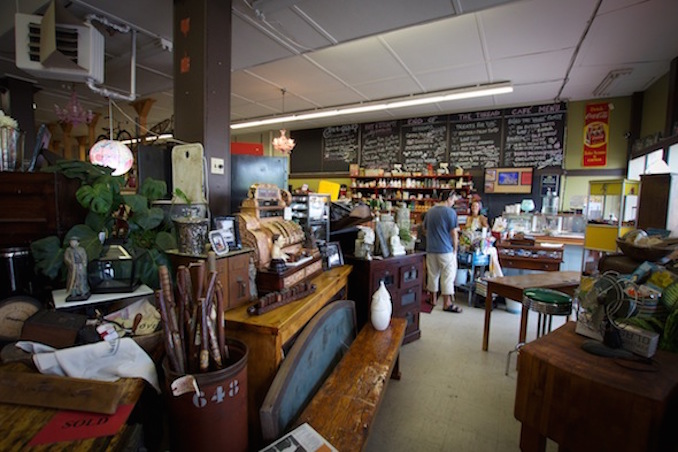 While we were there the Brighton Speedway was host to the 10th annual Labour Day Classic. Although we did not attend the event it put us on to the Speedway which is host to many automotive events. This event included sprint racing on Saturday and A bouncing obstacle course provided by Back Yard Bouncers, Good Times Lawn Tractor Pulls, a dunk tank for fans to dunk their favourite drivers, and a race car show on Sunday.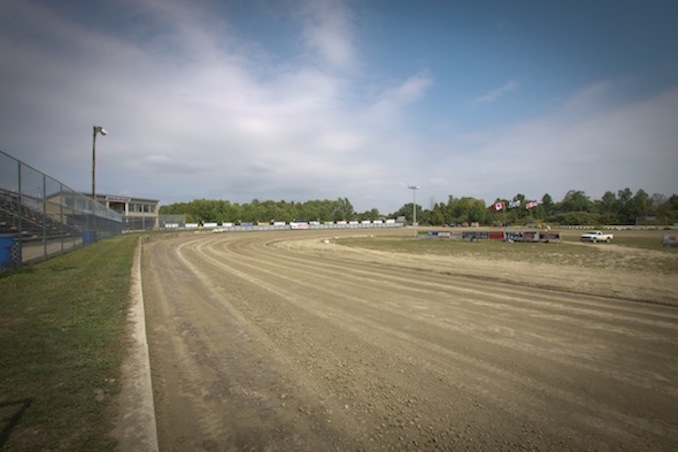 A great bar to check out is Dougall's on the Bay which is located on Harbour St in Brighton. The bar has a great menu of food and its back patio is situated write on the edge of the water with boardwalks cut into the lawn. Right next to the bar there is a small marina and dock for boats where many locals and cottagers moor up. A great destination for those boating in Lake Ontario and who want a pitstop.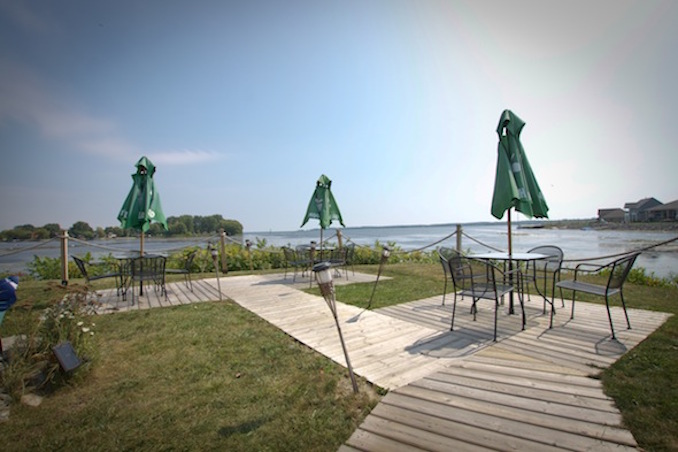 There are many choices of shelter in the Brighton and Northumberland County. If you are wanting to stay close to town then you can stay in a motel or at a Bed & Breakfast such as The Cider House B&B which is on Prince Edward St. The house is a restored circa 1840 Georgian home that is located near several golf courses, antique shops, farmer's markets and the town's Main St. Bed & Breakfasts make it easy with great food prepared while you plan your day that include fresh fruits from the region.
Local spot Vito's Pizzaria is located right at the main intersection in town and is always busy with cottage goers and locals alike. The chain seems to be up in quite a few spots along the drive to neighbouring towns and seems to dominate the pizza market in Northumberland County.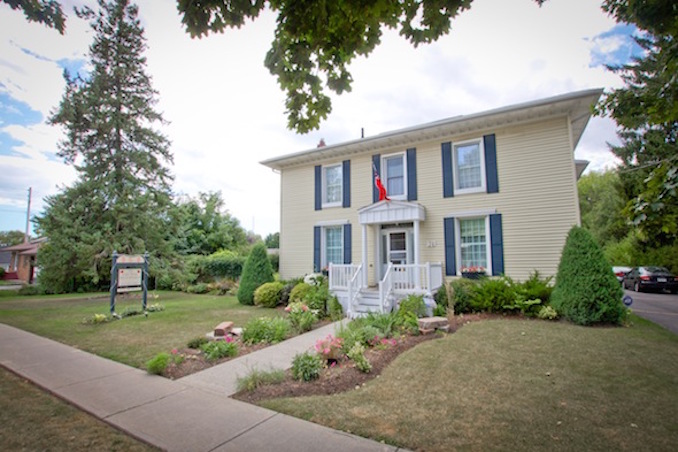 Presqu'ile Provincial Park also has comp grounds for tenting out or for RVs. There are 394 campsites in eight campgrounds. 160 campsites have electrical service. The sites are located along Rocky Beach which is about 20 minutes walk from the communal campgrounds area. The Park is visited by eager bird lovers due to its location on many birds' flight paths during migration. The park is also home to Ontario's 2nd oldest running lighthouse.
Come check out Brighton for Applefest running from September 27th-30th, 2012.