We are always on the lookout for local companies doing great things that can further our ability to buy local. Recently we had the pleasure of meeting the people behind Crumps' Naturals, a clean, minimal, dehydrated dog treat and food company based out of Toronto. Now you can give your dog the healthy food he deserves while supporting a local business.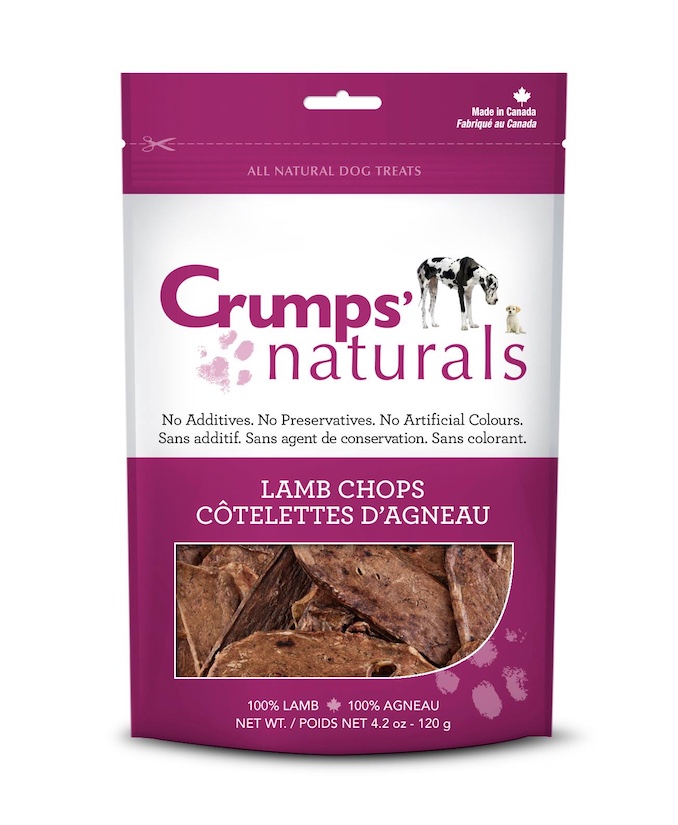 What is your business called and what does it do?
Our company is called The Crump Group and we manufacture natural, minimal ingredient, dehydrated dog treats and food. It was established in 2006 by Joe and Margot Crump. Our brands are: Crumps' naturals (sold in pet specialty retailers across Canada and the US) and Caledon Farms sold into grocery channels.
What made you want to do this work?
In 2005 we were looking for an opportunity to start a home business after returning from the US where we had resided for the previous five years. My husband and I, being dog lovers, looked to the pet industry for inspiration. We soon discovered a void in the Canadian market in that there were not many single ingredient dog treats and not many Canadian companies who were doing their own manufacturing. In 2006 we started in our garage with a commercial oven, refrigerator and meat slicer and handled everything from the production to sales during the day while holding down a separate full-time job at night (our dog, Alice, was quality control). We wanted to provide consumers with Canadian made products using ingredients that were only sourced in Canada and the US and that we made ourselves so that we could offer transparency, safety and quality: assurances consumers were increasingly demanding. We started our business one year prior to the melamine tainted pet products coming out of China.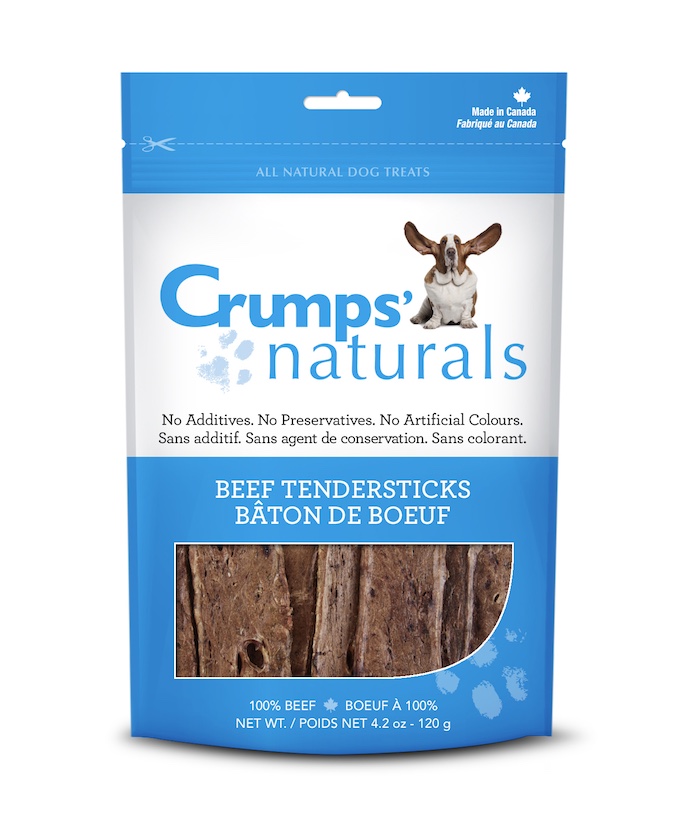 What problem does this solve?
With nutritional issues as one of the main challenges facing the future of animal health, superior nutrition is expected to play a key role in helping pets cope with lifestyle challenges similar to those affecting their human "parents". Today's pets are experiencing a wide variety of health issues due to increasingly sedentary lifestyles and as a result of what is found in many pet foods and treats. Health issues encompass everything from skin and coat issues due to allergies, to diabetes and obesity. Currently, 56% of dogs (in the U.S.) are considered clinically obese. Both our treats and foods are made with quality protein sources and a wide variety of fruits and vegetables and contain no grains, fillers, additives, colours, preservatives, rendered meats or by-products. Many of the treats are made from just one ingredient. The fact that our products are minimally processed also ensures that vitamin and minerals have not been lost.
As evidence grows around the link between a healthy digestive environment and overall health and wellness, we recently developed a food that maximizes digestive ability allowing for better absorption of vitamins and minerals. Gutsy TM was developed as the very best dehydrated food made from a blend of superfoods and novel ingredients specifically designed for protective and preventative gut health.
Who are your clientele/demographics?
Our demographic are millennials and baby boomers with females still representing the predominant purchaser. Millenials (defined as aged 19-35) currently represent the largest pet-owning population and have now surpassed baby boomers in terms of pet ownership. 77% are more likely than any other generation to get a dog or cat when unmarried and are not a parent. (GfK data) Millenials as a whole are delaying marriage and having children; they are purchasing pet products in record numbers as they still want something to love and spoil. In the US, retail sales for dog products alone represents 6 billion (GfK data). Pet Halloween costumes, for example are expected to see a huge surge in sales this Fall!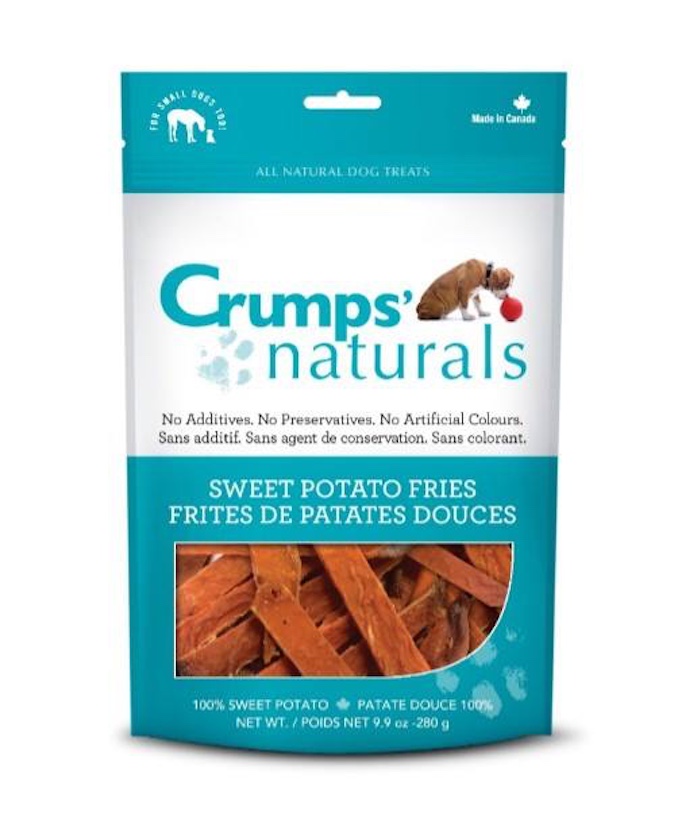 How does your business make money? How does it work?
We sell our products direct to consumer, to retailers and distributors across Canada and the US. Our brands are sold into both pet specialty and grocery channels.
Where in Toronto can we find your profession?
See above.
What is the best question a prospective customer could ask a member of your profession when comparing services?
How do you differentiate yourselves from the many other pet foods and treats in the marketplace? And Why should I trust that your products are good for my pet?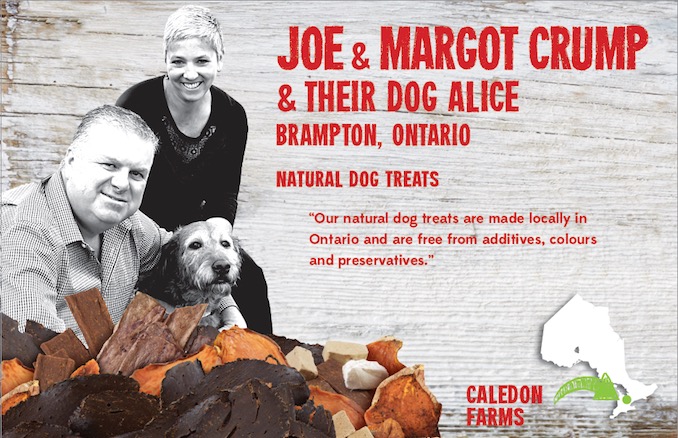 What is the best part about what you do? What is the worst part?
The fact that I co-founded the company, I have a great deal of autonomy in terms of what I do in a day. I enjoy the travel to the many consumer and trade shows and working on a wide variety of projects, whether it be related to food safety or marketing or new product development. The sky's the limit! The best part of what I do is in knowing that I am, in some small way, improving the lives of dogs and their families by providing natural, healthy treats and foods. It is very much about the humanization of pets in this industry and pets have become our family members. If I can aid in a pet's overall health, well-being and lifespan then I know this goes beyond one pet in terms of its impact.
The worst part of what I do is tied to the fact that we are self-employed and sometimes it is difficult to walk away for the day. There is always more to do for sure!
What is you favourite jokes about your own profession?
Not sure.
PAY IT FORWARD: What is another Toronto business that you love?
For more information on Crumps' Naturals, visit their website.