The city of Toronto, nicknamed "The 6ix" (after the city's area code 416), is a thriving metropolis full of cultural diversity and exciting attractions. Even though Toronto is home to some of the world's best restaurants, shows and museums, a trip there need not break the bank. This article reviews some of the most significant ways to save money while still having a fantastic time in Toronto.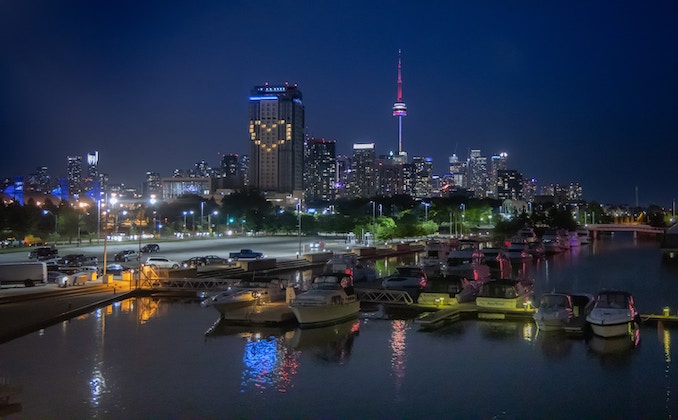 1. Discover Free and Low-Cost Attractions
Toronto's abundance of free and cheap tourist attractions is one of the city's many strengths. Downtown Toronto, especially, is a cultural mecca with no shortage of culinary enclaves and things to do for all ages in niche districts and side streets a plenty. You can also visit the Art Gallery of Ontario (AGO) for free on Wednesday nights to kick off your adventure.
A short ferry ride from the city, this scenic oasis offers pristine beaches, hiking trails and even a small amusement park, all at a minimal cost. You can use the city's abundant green spaces, such as High Park and Trinity Bellwoods, for picnics and unwinding.
2. Eat Like a Local
Toronto has a thriving restaurant scene, but expensive meals may rapidly drain your bank account. Instead, try out food trucks, street sellers and neighbourhood markets for tasty, inexpensive eats. Kensington Market, famous for its antique stores and impromptu food stands, offers a wide selection of delicious and reasonably priced cuisines worldwide.
You can try some dim sum in the heart of Chinatown or a peameal bacon sandwich at the St. Lawrence Market to get a sense of Toronto's diverse cuisine. Remember to stop by Tim Hortons for cheap, authentic Canadian coffee and pastries.
3. Utilize Public Transportation
Toronto's public transportation system is a reliable, reasonably priced option for getting about the city. Getting a Presto card should be your priority to save money on public transportation, including buses, subways and streetcars. Renting a bike from one of Toronto's bike-sharing stations is also a great way to move about cheaply and see the city's many bike lanes and waterfront paths. Ensure to explore the Distillery District and its many galleries and unique stores by using the city's broad public transportation network.
In conclusion, you may make the most of your time in the 6ix without breaking the bank if you learn about the area's free attractions, try the local cuisine, and rely on public transit.
Whatever your interests—history, gastronomy, or the great outdoors—you'll find enough to do in Toronto that won't break the bank. This will leave you with lasting impressions of this vibrant and multicultural metropolis.