The landscape of mobile gaming in 2023 continues to reach unprecedented heights, outperforming sales and user numbers of each subsequent year. With smartphones now functioning as powerful gaming devices among a myriad gaming options, certain titles have emerged as frontrunners, captivating global audiences and solidifying their positions in the top 10 mobile games that are dominating 2023.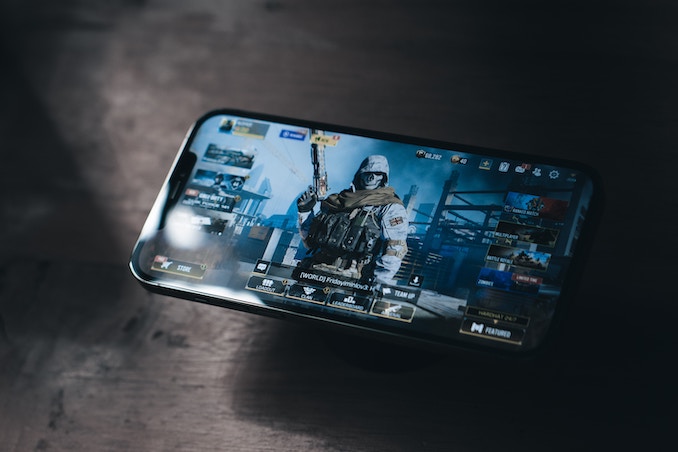 The Evolving Realm of Mobile Gaming
The evolution of mobile gaming is unmistakable, transforming simple diversions into fully-fledged interactive experiences. This tech evolution has bestowed mobile games with high-caliber graphics, immersive gameplay and even cross-platform multiplayer functionality – the smartphone offering portability and convenience unmatched by other formats.
Top 10 Mobile Games of 2023
For a game to reach this list it must provide a combination of engaging gameplay and innovation, offering the player a unique experience that encourages replay ability. The mobile gaming arena is abuzz with anticipation for the following titles:
1. Call of Duty: Warzone Mobile
The iconic Call of Duty franchise has already made an indelible mark on the mobile world and their latest offering, Call of Duty: Warzone Mobile is a culmination of everything they've learned so far. The game is a direct port of the beloved console and PC version with several tweaks made to ensure a seamless mobile experience. With its hallmark fast-paced action and heart-pounding combat, Warzone Mobile is everything any FPS fan could hope for.
2. Warcraft Arclight Rumble
Blizzard Entertainment introduces Warcraft Arclight Rumble, a strategy game that promises a distinct gameplay fusion of tower defence and collectible card mechanics, two behemoths of the mobile world. As part of the acclaimed Warcraft franchise, Arclight Rumble boasts a novel gameplay style that will attract both series enthusiasts and new explorers alike.
3. Jackpot Party
The casino sector of mobile gaming has witnessed unprecedented growth and digital slot machines are among the most popular. Jackpot Party is known for it's exciting collection of free slots, as well as new slot titles, surprise giveaways and free coins to use across over 300+ games, all of which can be experienced in one of the biggest gaming communities around at Jackpot Party Casino.
4. Lord of the Rings: Heroes of Middle-earth
Forge your own destiny in Tolkien's inimitable universe in Lord of the Rings: Heroes of Middle-earth from NetEase Games. A collectible card game featuring an expansive roster of characters from the famed franchise, and a fusion of captivating storytelling and intense card-based mechanics.
5. Rainbow Six Mobile
Ubisoft's tactical shooter masterpiece, Rainbow Six Siege, embarks on a mobile skirmish with the advent of Rainbow Six Mobile. Retaining all the strategic gameplay and intense combat that have made its console and PC counterpart a sensation, Rainbow Six Mobile is fully optimized for mobile gamers.
6. Indus Battle Royale
Mobile gaming giants Supercell transport gamers to the ancient Indus Valley civilization with the enthralling Indus Battle Royale. Drawing inspiration from the civilization's ruins, the game presents a unique arena for battle royale enthusiasts.
7. The Division Resurgence
Ubisoft's hit franchise returns in an impressive mobile rendition titled The Division Resurgence. This third-person shooter is set to capture the essence of the original game's open-world gameplay and intense combat, making use of the unique features of the mobile device.
8. DC Heroes & Villains
NetEase Games introduces DC Heroes & Villains, a collectible card game that delves into the rich DC Comics universe. With all your favourite superheroes and supervillains in attendance, each with their own skills and perks, it's up to you to build an unbeatable deck.
9. Harry Potter: Magic Awakened
Card collecting games are this year's hot ticket and Harry Potter: Magic Awakened, again from NetEase transports players into the enchanting world of J.K. Rowling's creation. By combining card game elements and role-playing immersion, Magic Awakened invites players to experience the allure of Hogwarts like never before.
10. Assassin's Creed Codename Jade
Assassin's Creed Codename Jade is an action-adventure odyssey from Ubisoft and their first dedicated mobile game in the series. This instalment introduces players to a new protagonist for the franchise, Wei Yu's disciple, and takes place in the mystical world of ancient China.
***
The popularity of mobile games has been fuelled by their universal accessibility through smartphones, whose advancements have made high-quality graphics and smooth animations possible. The convenience of short gameplay sessions fit into our increasingly busy schedules making them perfect for commutes or longer playthroughs when possible.
As demonstrated from this list, developers have been busy creating a diverse range of genres, catering to varied preferences and demographics. Combine this with the social connectivity of multiplayer modes, evolving monetization models and a commitment to constant innovation that keeps players engaged and excited for new experiences, and you've a recipe for an industry poised for world domination.
These are the games that have garnered widespread hype across the gaming community for their exceptional qualities. And with their exciting releases on the horizon, the mobile gaming scene in 2023 promises to be a playground of innovation, immersion, and exhilaration.