Everyone who meets the social-butterfly Smokey expresses how amazing she is. Smokey's captivating personality and warm charm make her a beloved favourite among everyone she encounters. She does have some medical care considerations which we can explain during a counselling session, but Smokey is thriving! She is a constant delight,  always ready to greet you, seeking out love and attention anytime people are near, and a true lover of company! Smokey is an outgoing and playful young cat with lots of energy. She loves elevated surfaces to climb and jump on, and toys of all (cat-friendly) kinds!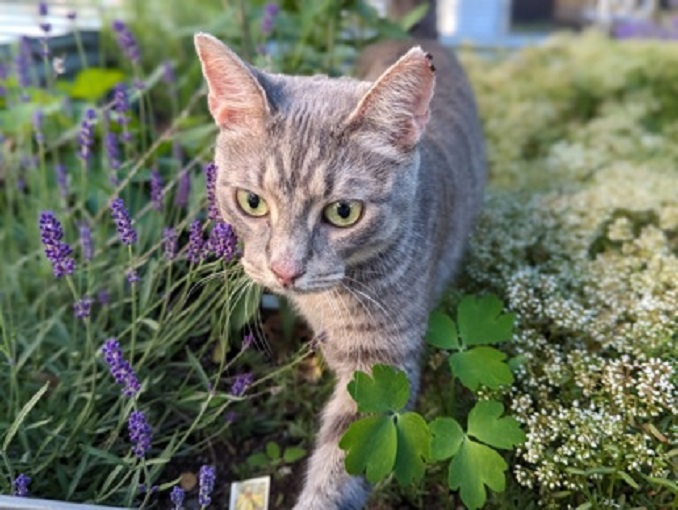 Smokey
Breed: Domestic Shorthair, Mix
Age: 2 Years 9 Months
Sex: Female
Size: M
Colour: Grey
Spayed/Neutered: Yes
Declawed: No
For Toronto Humane Society's complete adoption process, please click here to learn more about how you can make this companion, a forever friend!
About this column:
Each week we feature animals available for adoption from local shelters in the Toronto area with the hopes that our readers will assist in finding good homes for them. If you, or someone you know, has the resources to take care of one of these animals, please do get in touch with the appropriate shelter via the links provided.