The online gambling industry continues to grow. What began as a simple subsidiary to the gambling industry has quickly become an innovative force in its own right. And the fascinating part is that developers keep coming up with brand new innovations each year. The question we would pose in this article is this: What does iGaming have in store for us in 2024?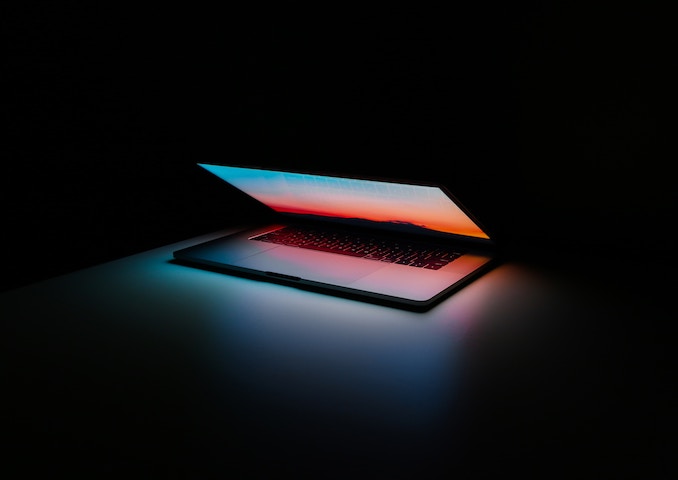 The Future of iGaming
There are plenty of possibilities for development when it comes to online gambling. Many gamblers are excited for the future developments. In this article, we are going to go over a few possible technological developments that we can expect to see in our favourite online casino in the next year-or-so. Excitements are high, and expectations are even higher. Without further ado, let us take a look at the future of iGaming.
The Introduction of Artificial Intelligence
Artificial intelligence seems to be a hot-button topic in 2023. Thanks to programs like ChatGPT, AI has become the "next big thing" in popular culture. Already, businesses are looking into implementing artificial intelligence and machine learning to improve their product. And, of course, online casinos are no different. But, how can online casinos implement AI to improve? Well, there are several ways.
Better Gaming Suggestions
AI can process data much faster than a human being. Meaning, they can go over player history and discover which games the customer enjoys most. From there, it could select similar games, and offer better recommendations.
Responsible Gambling Encouragement
An artificial intelligence could be tasked with following players, and recognizing patterns that may lead to problem gambling. From there, it is a simple matter of contacting an employee and recommending solutions to the problem.
The development of Artificial Intelligence is a huge step for mankind. However, many have expressed concerns that the technology is developing too fast. Still, the possibilities it offers are endless, which is why many people are so excited.
Crypto Gambling
Already, crypto gambling is incredibly popular in the iGaming industry. Most mainstream online casinos have embraced crypto-based payments. Not to mention, there are plenty of online casinos that function solely on cryptocurrency.
However, many predict that, in 2023, crypto gambling will become even more popular. Some have even put forth the idea that it might supplant other payment methods. Though, most experts in the field are doubtful.
While cryptocurrency comes with a lot of benefits, it also has many disadvantages that cannot be ignored. One major con of gambling using cryptocurrency is the volatility that comes with it. For example, in 2022 there was a huge crash in the crypto market, that led to many investors losing their funds.
Despite the risks, many people prefer to wager crypto, which means that the practice will certainly grow in popularity. Some of the most popular cryptocurrencies among gamblers nowadays include the following:
Bitcoin
Ethereum
Litecoin
Ripple
Dogecoin
Legal Issues
As many of you may know, online gambling laws are quite different from country to country. For example, in most EU-based countries, the practice is perfectly legal. However, in the United States, online gambling is a state issue. Meaning, every state has its own laws regarding gambling. Thus far, only seven states have legalized iGaming:
New Jersey
Pennsylvania
West Virginia
Michigan
Delaware
Nevada
Connecticut
In most other states, online gambling exists in a legal grey area. Some allow you to play at offshore casinos, while others have completely banned the practice. However, many experts predict that between 2024 and 2026, all states will have legalized online gambling. In other words, the USA might just hop aboard the online gambling industry.
As for other countries where gambling is illegal, the prospects are a bit grimmer. For example, most gamblers doubt that countries in the Middle East and Asia will lift their incredibly strict restrictions on gambling. On the other hand, online gambling is on the rise in many African nations, and is becoming increasingly legal.
Virtual Reality Casinos
Much like artificial intelligence, virtual reality is a hot button issue in 2023. We see more and more games released for VR headsets. And we've even seen some practical applications for the technology. For example, a lot of museums from around the world offer VR tours. Meaning, you can experience the wonder of the world, without ever leaving your couch.
Unsurprisingly, the gambling industry is looking into implementing VR, in order to create a better experience for their customers. The goal is simple. Rather than you going to the casino, VR casinos would like to bring it to you.
We can already see plenty of VR gambling games on Steam, and similar platforms. The problem, however, is that many of these games don't allow real money wagers. And while the technology is not quite ready to support real money gambling, developers and game designers are working hard to improve AI. By the end of 2024, we may just see fully operation VR casinos.
Improved Social Responsibility
Finally, we would like to discuss social responsibility. The main reason behind the ban on online casinos is that many believe that these websites encourage problem gambling. However, this could not be further from the truth.
Most online casinos have a responsible gambling policy, and are even partnered with websites that support people who suffer from gambling addiction. On top of that, they implement proactive safety measures with the goal of helping those who suffer from gambling addiction. Let's look at a few ways in which online casinos help people who are at risk:
If a player shows signs of risk, the online casino could contact them and encourage them to take a break. If they refuse, the casino reserves the right to lock their account, or even suspend it entirely.
Links to Support Websites
There are plenty of websites that deal with responsible gambling. Many of them actually partner up with casinos, and you can reach their homepage from the casino directly. Online casinos display these links, with the intention of pointing players in the right direction, if they feel like they need help.