Bachelor and bachelorette vacations are always fun — but you need to choose your destination carefully. The chances are you'll only get married once, so you have one shot at making it the best bachelor or bachelorette vacation ever.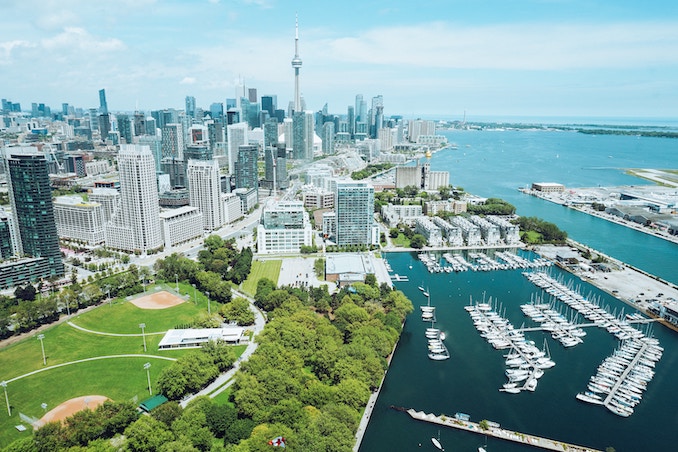 The following five suggestions are perfect for both guys and girls who are planning on jetting away before the wedding takes place. Best of all, if you're one of the bride or groom's friends, you could even organize the vacation in secret with the rest of the group before you surprise them with it!
1. Las Vegas, USA
Let's start with an all-time classic: Las Vegas!
"Sin City" is the ultimate entertainment center for any bachelor or bachelorette vacation.
In Vegas, there are over 100 casinos to choose from, which is ultimately why it's known as the casino capital of the world. Many of these casinos are also hotels, meaning you can stay there too. For example, there's the extremely popular Caesar's Palace, which skyrocketed in popularity thanks to The Hangover (2009) movie.
Before you and your friends fly out to Las Vegas, though, make sure you practice your casino skills first. The best way to do this is online; you can practice anytime, anywhere. Start by playing online casino blackjack, as it's arguably the best table game that you can play in Las Vegas and is easy for beginners to pick up. This site is helpful to beginners as you can put limits on spending, so you don't go too deep too fast, and they're fully encrypted so you know you're playing safely. When you're all gathered around the table, you're going to have the most fun you've ever had.
2. Toronto, Canada
Every year, countless bachelor and bachelorette groups jet off to Canada for a good time.
If you decide that you want to go on your own Canadian adventure, it's highly recommended that you choose Toronto as your specific destination.
Toronto has one of the most vibrant nightlife in the entire world. From live music bars like Horseshoe Tavern to popular clubs such as Rebel, you're truly spoilt for choice. Plus, you and your friends might get lucky and see Drake in Toronto, too, which would make for a crazy bachelor or bachelorette party story to tell when you get back home.
3. Barcelona, Spain
Barcelona has everything that you would want, from amazing weather to vibrant bars and beaches. After staying there, you probably won't want to come back for the wedding — that's how good Barcelona is! Just make sure to pack your sunscreen because you're going to need it.
4. London, UK
London is probably the best city in the UK when it comes to bachelor and bachelorette vacations.
In London, there are so many different activities that you can do over the vacation, including:
Wine and whiskey tasting

Sports bars

Speed boats

Nightclubs

Restaurants
London can be quite expensive, which is why you need plenty of time in advance to plan it. If you can find a nice Airbnb spot in London, go ahead and book it (as the hotels can be very overpriced).
5. Prague, Czech Republic
Prague is known as one of the "craziest" destinations for bachelor and bachelorette vacations.
There are bars everywhere, tourist spots are easy to get to, and the alcohol is super cheap. Therefore, it's hardly surprising that millions of people jet here every year to celebrate their last days of freedom before marriage.