The 2023 Scotiabank Photography Award announcement took place on May 4th at The Image Centre in downtown Toronto. This was the prizes 13th year, and sees the winner receive a $50,000 cash prize, a solo exhibition during the 2024 Scotiabank CONTACT Photography Festival, and a published book of their work distributed worldwide by renowned art book publisher Steidl. The three finalists will also receive a cash prize of $10,000 each.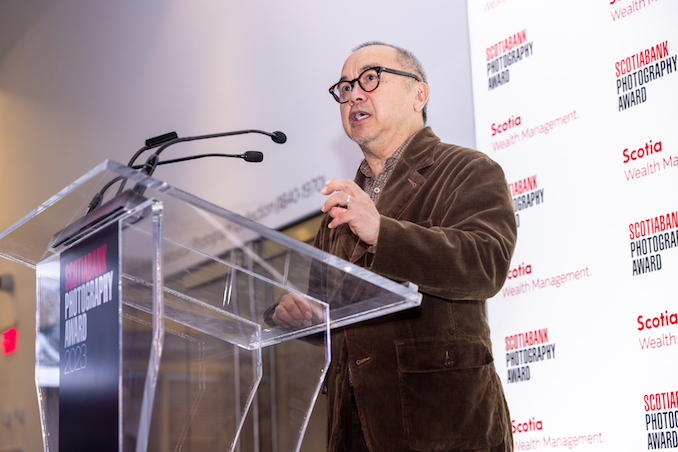 The award is peer-nominated and peer-reviewed and acknowledges the outstanding contributions that the winner has made to contemporary art and photography.
This year's finalists were.
• Chris Curreri, Toronto, Ontario
• Sandra Brewster, Toronto, Ontario
• Ken Lum, Vancouver, British Columbia
The Image Centre was also showcasing last year's winner, Jin-me Yoon, who had 2 gallery spaces showcasing her work at the event. Guests also received a copy of the published book that was part of the winner's prize.
The event also brought out famed Canadian photographer Ed Burtynsky who is the co-founder of the Scotiabank Photography Award in 2010 along with Scotiabank. Ed is also the Chair of the Scotiabank Photography Award jury.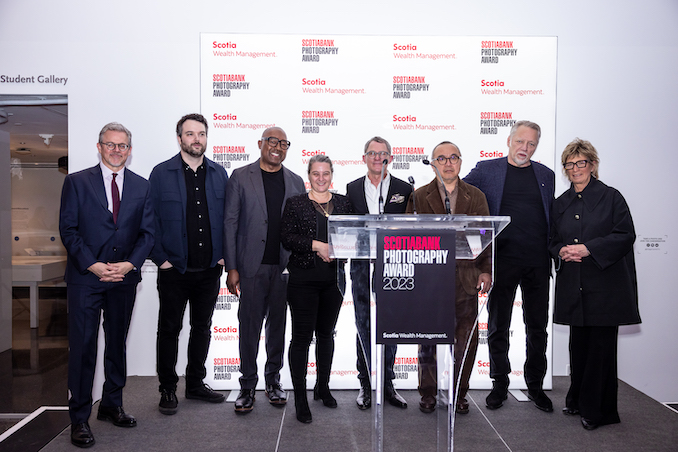 After drinks, food and chatting with guests, the announcement was made that this year's winner would be Vancouver photographer Ken Lum.
Ken Lum is a Vancouver-based photographer known for his thought-provoking and socially engaged work. He was born in 1956 in Vancouver and studied at Simon Fraser University before completing his MFA at the University of British Columbia. Lum's work often explores themes related to identity, race, and class, and he has gained recognition for his use of text and language in his photography.
In addition to his work as a photographer, Lum is also a writer, curator, and educator. He has published numerous essays and reviews in academic and non-academic publications, and in 2020, a book of his writings titled "Everything is Relevant: Writings on Art and Life 1991-2018" was published by Concordia University Press. Lum has also curated several exhibitions, including the 2015 edition of the Istanbul Biennial.
Lum's work has been exhibited internationally, including at the Venice Biennale, the Whitney Biennial, and the Documenta exhibition in Germany. He has received several awards for his work, including the Hnatyshyn Foundation Visual Arts Award in 2007 and the Guggenheim Fellowship in 1999.
We look forward to Ken Lum's gallery show and the published book and congratulate all of the finalists from this year's award.