Tablz enables restaurants to create a new revenue stream by selling premium tables at desirable times. We spoke with Stef Scrivens, Tablz COO, to find out more about them.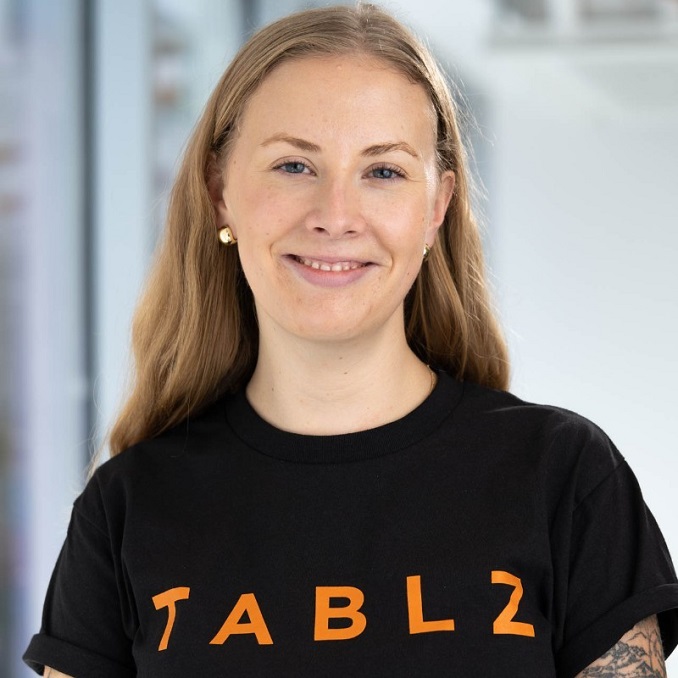 What is your business called and what does it do?
Our company is called Tablz, and we enable restaurants to create a new revenue stream by selling premium tables at desirable times. We are an experience-driven platform and restaurant guests can upgrade their booking on our 3D platform.
What made you want to do this work?
I'd worked around the world as a pastry chef for the better part of a decade. After doing so, I saw the profit margins that restaurants were facing and I wanted to help restaurants be secure and successful. You don't have to change your restaurant's operations to use Tablz. Why wouldn't you want more money for no operational changes?
What problem did you want to solve with the business?
Restaurants have an overwhelming profitability issue, Tablz can help a restaurant completely change the economics of their dining room with a net new pure-profit revenue. It's a tool to help restaurants with their operational flow by matching the right guest to the right table, with no added work on their end during service.
Tablz is also an experience solution for diners. We enable restaurant guests to upgrade their table choice for a fee. This optional paid booking is done within a virtual walkthrough of the dining room, allowing the guest to pick the best spot for their evening.
Who are your clientele/demographics?
Anyone who is looking to create a unique and special evening, and we really do mean that. There are plenty of free reservations available through our restaurant partners, and we make it clear that the guest always has a choice to not pick their table and pay. Guests have the ability to proceed as normal with booking through the other reservation system that the restaurant is using, at no cost.
How does your business make money? How does it work?
We have zero monthly fees, but we do share in the upside with a pure profit-splitting model – the majority going to the restaurants.
Where in the city can we find your profession?
We have Tablz restaurants all over North America, with our main locations being Toronto, New York, Chicago, Miami, San Francisco and Ottawa.
What is the best question a prospective customer could ask a member of your profession when comparing services? Give the answer as well.
The question we get asked often is what's the catch? This new profit at no cost to them seems too good to be true.
The majority of our team has worked in the industry, and we know firsthand how often restaurants are sold something with a catch. Our business model and values are based on creating bigger profit margins for restaurants – and we only want to be successful if the restaurant industry is with us.
What happens if the customer doesn't show up? How long should we wait?
The wait time depends on how the restaurant handles normal reservation bookings. The general time we ask the restaurants to hold the table for is 15 minutes, and we can then customize the refund policy depending on how they operate. If a guest no-shows, then we can also charge the no-show fees that restaurants already have in place, on top of the amount that the guest paid for the table.
What is the best part about what you do? What is the worst part?
Helping restaurants! It is an amazing, caring community of passionate people. The worst part is seeing restaurants struggle through the last 3 years, and some still having trouble just keeping the lights on. It's been a rollercoaster.
What is your favourite joke about your own profession?
Which vegetable should never be served on a boat?
Leeks.
Where can we follow you?
You can follow Tablz on Instagram, and you can find me as @stefscrivens
PAY IT FORWARD: What is another local business that you love?
I love 100km Foods – they are a local produce distributor in Toronto and source incredible products from farms within 100km of the city. You get amazing seasonal products that changes every week depending on the sourcing. They originally started off just providing to restaurants, and during Covid expanded into their Market sector that allows at-home food deliveries. I get it every week!