The first commercial casino in Canada was established more than three decades ago. Today, many Canadian provinces have regulated gambling, especially Ontario. Moreover, you can follow this website dedicated to gambling in Ontario to learn more about the casino landscape in the Loyalist Province.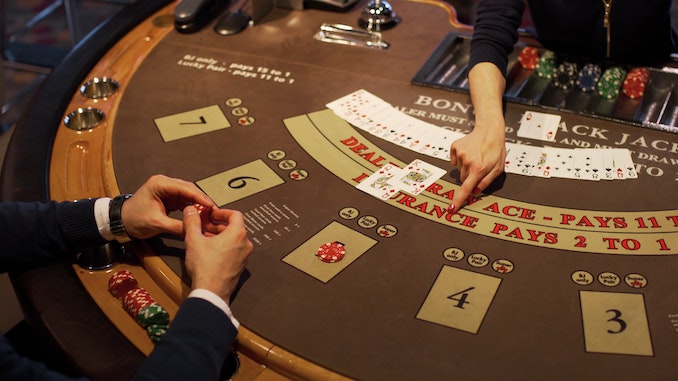 While the primary purpose of visiting a casino is to have fun, some standards must be followed to make the experience more enjoyable for you, fellow visitors, and dealers.
Read these casino etiquette tips, and you'll be wagering like a pro the next time you want to test your luck.
Always Check The Rules
Even though some dealers and players may be willing to explain the rules to a novice, it is proper casino etiquette to be familiar with the game's regulations before sitting at a table.
It makes the experience more enjoyable for all parties involved and relieves the tension of worrying about your next move.
Remember To Tip Your Dealer
In the same way, it is customary to tip your waitress after a meal; it is classic casino courtesy to tip your dealer as you depart the table. This guideline is especially crucial if you want to return to that dealer's table.
While they can't force you out just because you didn't offer a tip, it's wise to be kind if you want to keep the ambiance joyful and light. It is typically appropriate to leave $1 on every minor victory or $5-10 when you leave the table.
Dress Appropriately
While dress restrictions vary for each casino, typical casino advice is to dress up rather than down. If your outfit is beach casual with flip-flops, you'll want to take the extra few minutes to verify with the casino before your visit or risk returning to your hotel to change.
Take advantage of the fact that most casinos permit casual attire during the day by wearing jean shorts and tanks. Nighttime gambling frequently turns into an elegant and fancy mood, so always plan.
Do Not Seek Advice From The Dealer
This casino tip is related to understanding the guidelines of a game before sitting down. You should bet confidently, and seeking counsel from the dealer is not the way to go.
It places the dealer in a tricky position because their guidance does not guarantee a win. The scenario can seem strange if you adhere to it and still lose. Making your picks and dealing with the consequences is the ultimate casino etiquette.
Cash Out Large Denominations
When you are ready to cash out, hand the dealer neat piles of chips and allow them to count and convert.
Dealers appreciate that you swap in lower denominations of chips for larger denominations, so demonstrate your gambling knowledge by following this casino advice. Make sure to shift your chips between hands rather than throughout a game.
Do Not Play With Your Phone
One crucial gambling tip to remember includes mobile phones. You should resist the urge to check your phone, have a chat, or snap photographs while gambling. Turn off or put away your phone to avoid the temptation.
The basis for this casino etiquette regulation is that using your phone is deemed distracting and disrespectful. Gambling necessitates strategy and thought. Therefore adding needless distractions is simply not acceptable.
Avoid Being Too Drunk
Keep the hard-drinking to the clubs and avoid getting sloppy drunk in the casinos. It's unprofessional and unfun for the other players at your table. By drinking responsibly, you may make your gambling experience enjoyable and free of drama.