FrontFundr is an exempt market dealer and Canada's top online private markets investing platform. They help Canadian entrepreneurs bring their revolutionary ideas into reality by providing financing to help them expand. We spoke with the founder and CEO of FrontFundr, Peter-Paul Van Hoeken to learn more about them.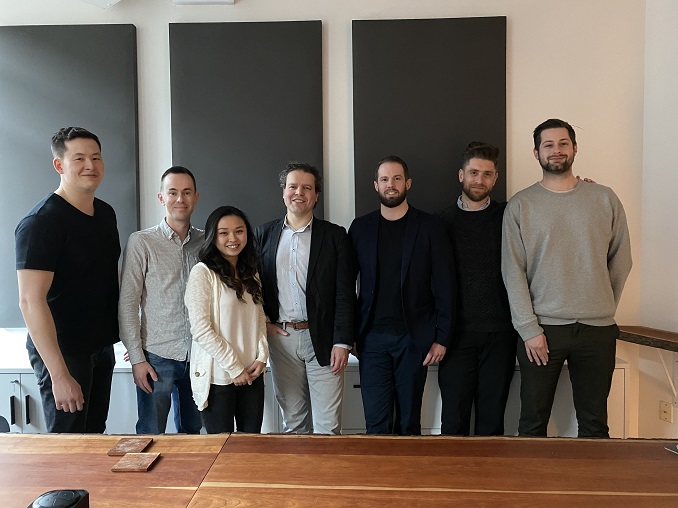 What is your business called and what does it do?
FrontFundr is Canada's leading equity crowdfunding platform. FrontFundr enables startups to raise capital from their communities and for Canadians to invest in private companies they believe in for as little as $250.
What made you want to do this work?
Traditionally, investing in private startups has been limited to a small group of people: angel investors, venture capitalists, institutional investors, and accredited investors. Our purpose is to democratize wealth for Canadians–by creating access to the private market–and enable startups to raise capital from a wider pool of people.
What problem did you want to solve with the business?
There was a lack of access to capital for startups and a lack of access for the public to invest in startups, scaleups, and later stage private companies. By making the market accessible, we are democratizing early-stage investing for Canadians and entrepreneurs.
Who are your clientele/demographics?
Our target demographic is everyday Canadians looking to invest in companies they believe in and Canadian companies looking to raise capital from the public and their biggest supporters.
How does your business make money? How does it work?
We make money on the fees attached to capital raises (listing fees), and a percentage of fees on funds processed through our platform. There's no additional charge for people who want to invest in companies.
Where in Toronto can we find your profession?
You can find FrontFundr and the companies we are working with online.
What is the best question a prospective customer could ask a member of your profession when comparing services? Give the answer as well.
Question: I am an existing investor in the public markets. What can FrontFundr do for me?
Answer: FrontFundr enables you to expand your investments beyond public investments. Through FrontFundr, you can invest in promising startups that you believe in from the very beginning.
What is the best part about what you do? What is the worst part?
We are a purpose-driven company which is very fulfilling. The best part is helping a variety of companies raise the capital they need to grow, and we are empowering Canadians to invest in these companies.
The worst part is that we operate in a strongly regulated environment because we are working with investments. Our work environment needs to be regulated to protect market participants, but it has the ability to make our work challenging.
What is your favourite joke about your own profession?
We love drinking our own whisky! As a startup ourselves, we've used FrontFundr multiple times to raise capital and we love it.
What are your social media channels?
PAY IT FORWARD: What is another Toronto business that you love?
Key Living, a Toronto-based company that has a big vision of turning 3 million renters into homeowners. For most, homeownership in the big city is inaccessible and unaffordable. Home buyers can get the benefit of growing their home equity with the security of occupancy while eliminating a personal mortgage and removing the friction of buying or selling.
Key raised capital on FrontFundr and recently secured $11 million of seed funding which it will use to run pilot projects of its model in a number of Canadian and US cities.