As a professional vocal and performance coach to countless Juno and Grammy-nominated and winning artists including Roy Woods OVO, JESSIA Republic Records and Neon Dreams Warner Music; dance sensation Blake McGrath; the cast of Schitt's Creek Seasons 5 and CTV's The Launch not to mention countless developing and emerging singers, it is rare to work with someone who posses an undeniable X Factor from such a young age as much as Vasili Prangikos does.
The idea of someone having the 'X Factor' is something most people dream about having but rarely ever possess. The audience is able to recognize it in someone immediately. Once this person gets a big break to expose them to an even larger audience, their trajectory of their career seems to become truly unstoppable.
'The X Factor' is an intangible quality in a person that attracts and captivates the audience in an undeniable and memorable way.
A deep sense of confidence seems to pour out of a person with an 'X Factor'. They can stand on a stage and the audience can't take their eyes off of them. They open their mouths to speak or sing and everyone in the room stops in their tracks to listen. They seem larger than life on stage and yet so relatable, the audience feels like they could be their best friend.
From the first time I worked with Vasili over 2 years ago, it was immediately clear he not only had the X Factor, he had the work ethic to back it up!
Vasili knows exactly who he is and how to connect deeply to the audience. He knows what he needs to do to fill the gap from where he is to where he wants to be and won't stop until he reaches his greatest potential.
It's not surprising the brand new PEACOCK Series 'Take Note' awarded Vasili the role of Miles. Miles is a young singer hungry for the spotlight. He loves to perform and he can light up the room with a single note.
There is no question, that a TV show like this can catapult a person's career to an entirely new level. Think about the careers of Olivia Rodrigo, Arianna Grande, Justin Timberlake and even Brittney Spears. They all had their big break from a TV show and the rest is history.
I loved watching Take Note's premiere and play on Family Channel. This is just the beginning of what I'm sure will be an exciting career for Vasili and the rest of this incredibly talented young cast.
Written by Lorraine Lawson, CEO of Lawson Vocal Studios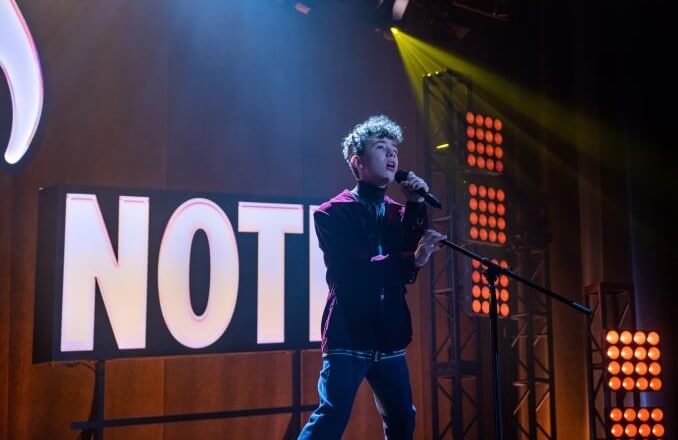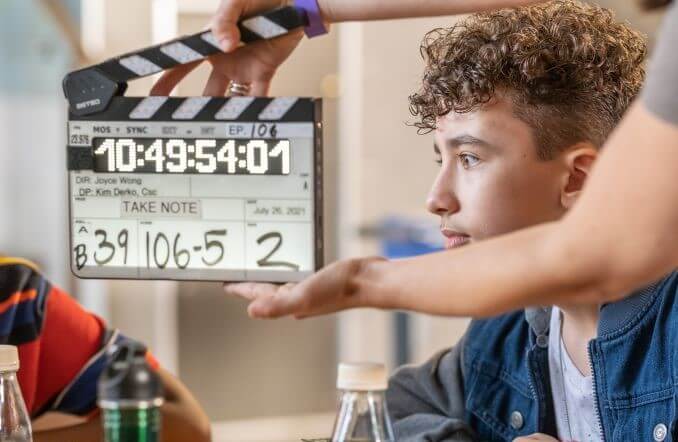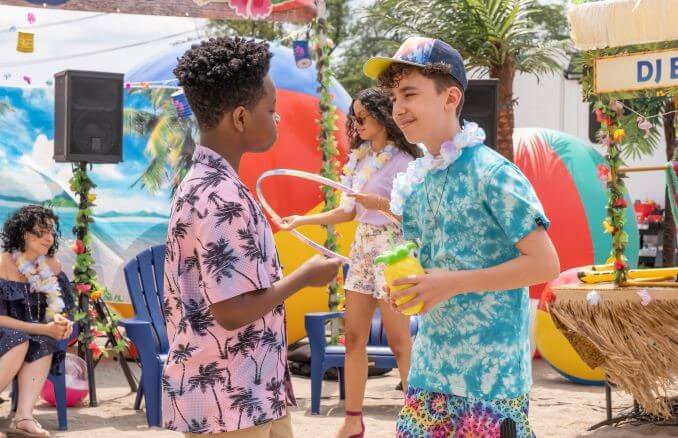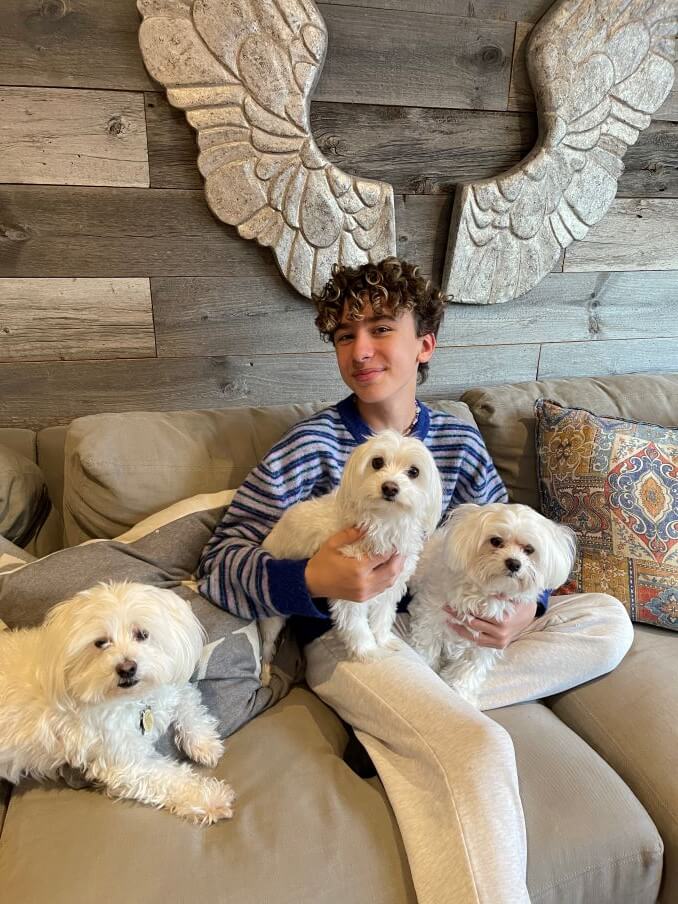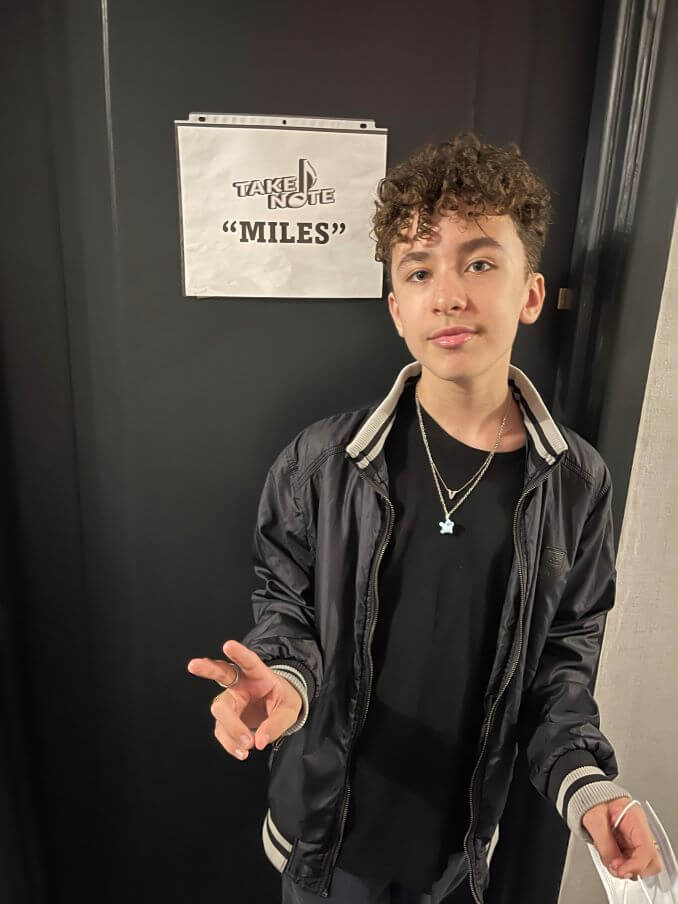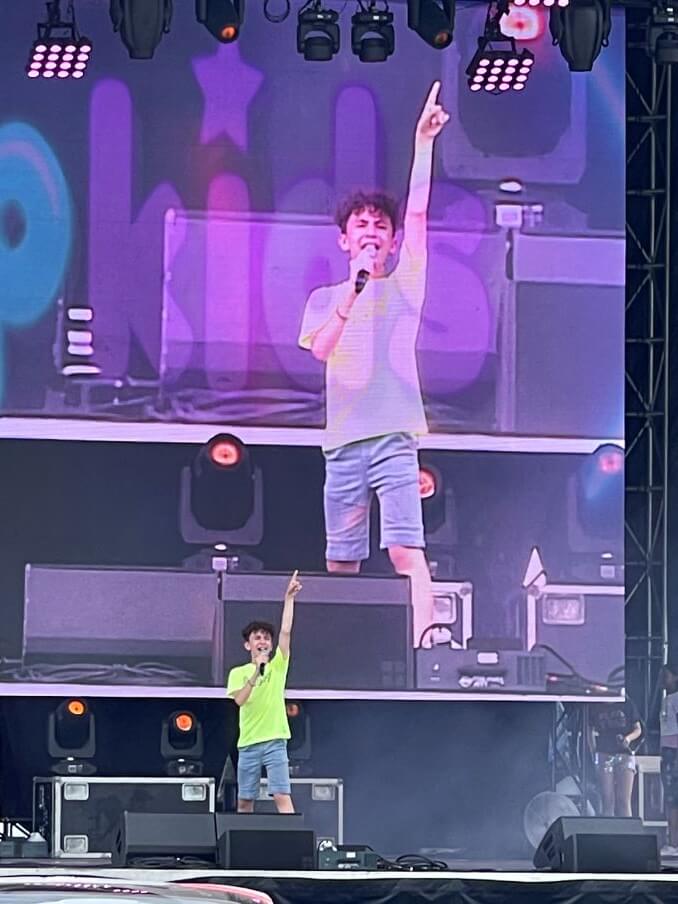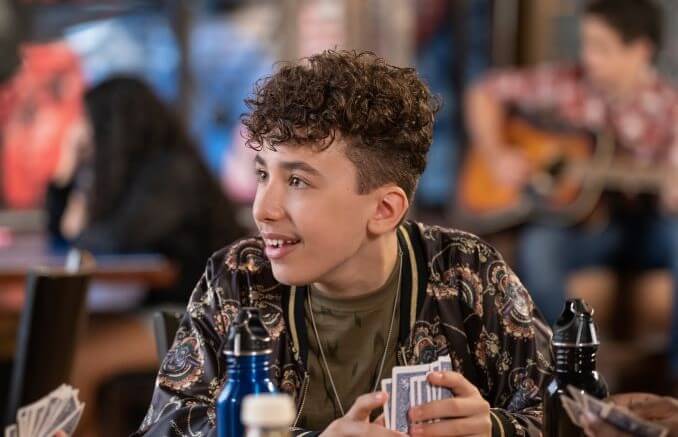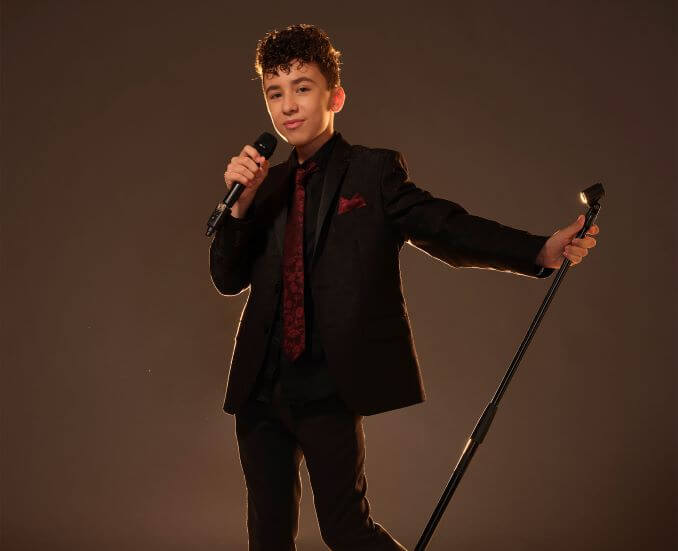 Which 'hood are you in?
The Danforth
What do you do?
I'm currently in school during the day and my time after school is invested in vocals, dance and acting classes.
What are you currently working on?
Currently rehearsing with the Mini Pop Kids (Canada's #1 brand for kids) preparing for upcoming concerts in the U.S and across Canada. I'm continuously working hard on my dancing, acting and singing skills. I'm also working on writing and producing original music that I hope to release in the near future. I also enjoy producing covers and directing and editing music videos that I'm in.
Where can we find your work?
You can currently find me on IG @onevasili and @vasiliminipopkid