KixCare is a pediatric telemedicine company that offers Ontario and Quebec-based families access to online pediatrician visits. We spoke with Daniel Warner, CEO & Co-Founder, to find out more about them.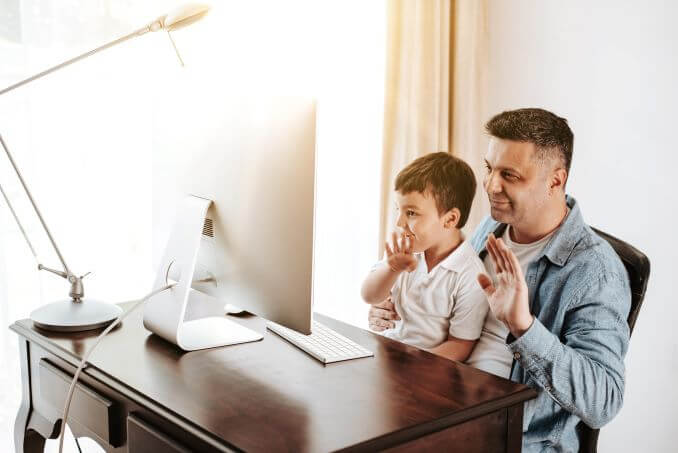 What is your business called and what does it do?
KixCare is a pediatric telemedicine company that offers Ontario and Quebec-based families access to online pediatrician visits covered by OHIP and RAMQ and a team of caring pediatric care experts such as psychologists, dietitians and sleep consultants. Our mission is to make it All Better Together.
What made you want to do this work?
I'm driven to create and grow businesses that are purpose-driven and meaningfully help people. The opportunity to help Canadian families raise healthy and happy kids through KixCare certainly ticks those important boxes!
What problem did you want to solve with the business?
Parenting can be challenging. Often you do not know where to turn to for accessible, expert advice when it comes to your kids. At KixCare, we want parents to rely on us to support their kids health and well-being, 7 days a week. Now, they can turn to Kix before they venture onto Google, WebMD or parent groups.
Who are your clientele/demographics?
KixCare supports children up to the age of 18. Our largest demographic is kids under 5.
How does your business make money? How does it work?
KixCare connects families to pediatric care experts including Pediatricians and mental health professionals. We generate a transaction fee for the appointments we facilitate through our platform.
Where in the city can we find your profession?
You can find us online at KixCare.com. KixCare is a remote-first company. We have team members from across our great country.
What is the best question a prospective customer could ask a member of your profession when comparing services? Give the answer as well.
"Is this real?"
The answer is a resounding yes! Parents haven't had many resources to lean on when it comes to their kids' health. Accessing a pediatrician or family doctor in a clinic is more challenging than ever before. Now, to be able to see a pediatrician in the comfort of your home, where you and your children are most comfortable, it's a game-changer for many families and we're grateful for the opportunity to be there for them.
What is the best part about what you do?
I get to wake up and do work that makes a real difference, surrounded by an incredibly caring and driven team. I enjoy working at the intersection of tech and health care.
Where can we follow you?
You can find me on LinkedIn. Please follow KixCare on Facebook, Instagram and our website.
PAY IT FORWARD: What is another local business that you love?
MOMforce is Canada's first boutique recruitment agency that is dedicated to helping professional mothers stay and thrive in the workforce.