Prior to the global pandemic, larger cities with higher populations were often known hotspots for those looking to try new flavours and cuisines. Now, with ongoing and everchanging government restrictions in place in hopes of lowering the daily number of COVID-19 cases, restaurants specifically are taking a hit, either being forced to close or operate at a significantly reduced capacity. Although the City of Toronto remains home to an array of chain and independently owned restaurants, Torontonians have had to explore other ways to try new meals at home. This is where the meal kit delivery service industry has stepped in, offering consumers a new way to order and prepare food, even with current restrictions in place. If you are looking to try meal kit delivery services for the first time, save some money and get a discount here.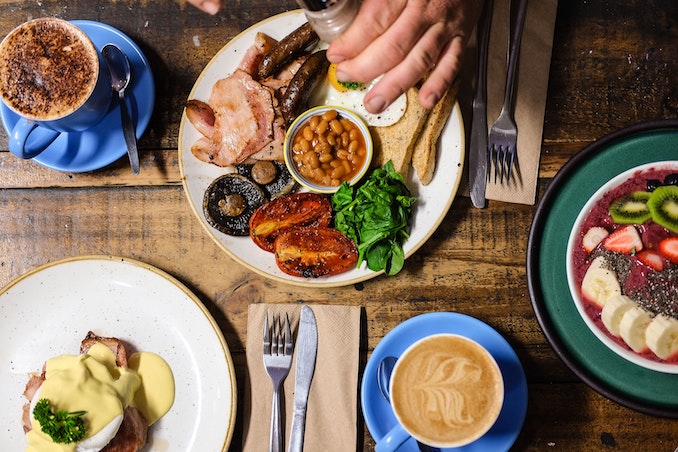 The meal kit delivery service industry keeps growing
There are a large number of meal kit delivery services currently available to those living in Toronto, as this is a more densely populated area which is ideal for meal kit delivery service brands. Bigger and more senior brands in this industry, like HelloFresh and Chef's Plate, have found success in the Toronto area. These brands allow for a fun and engaging way to prepare meals, where consumers are able to go online and browse a collection of vibrantly photographed meal offerings and choose which meals they want to re-create in their homes. After specifying the number of servings and meals preferred, consumers can get excited to receive their package of pre-portioned, fresh ingredients delivered directly to their doorstep. 
Most meal kit delivery brands with a large offering break down their menus into categories based on dietary restrictions and cuisine preferences. Consumers can often find low-calorie or vegetarian categories in the larger more established meal kit delivery service brands.  Additionally, there are smaller brands that are joining the industry that target specific groups of consumers based on dietary limitations and lifestyles. One example of this is the Toronto-based organization, Sorry I've Got Plants, which offers healthy, plant-based meal kits and ingredients for those with a meatless diet or consumers looking to improve their overall health and incorporate more produce into their meals. Another example of a niche-specific meal kit delivery brand is Porta. Porta offers exclusively Italian dishes and desserts to their customers. Known for their authentic pizza, pasta, and dessert options, Porta does an excellent job of capitalizing on a niche audience. 
In seeing the spike of the meal kit delivery service industry, both chain and independently owned restaurants are now incorporating meal kit options into their standing takeout menus. A popular independently owned restaurant, Sala Modern Thai Kitchen & Bar located in the Danforth area of Toronto, has seen merit in the meal kit delivery service option and has added some of their popular menu offerings in meal kit form to their takeout menu. Similarly, the very popular Toronto restaurant, Oretta, has done the same, adding food boxes to their takeout menu. With 3 options of meals to re-create at home, Torontonians can try to replicate some of the popular Oretta menu items in their own kitchens. This is a great way for consumers to enjoy beloved dishes at home, with the added interactive element of cooking for yourself. This also bodes well for the restaurant, giving businesses a new way to serve their customers. 
If you live in Toronto and are looking to give meal kit delivery services a try, you will definitely  not be disappointed. There is an extensive selection available to those living in the City of Toronto. More established, industry-leading companies offer a large rotating menu that can be broken down into categories when looking for specific types of meals. City residents can also look to smaller brands or subbrands that offer particular ingredients or dishes that support different dietary restrictions and nutrition preferences. Those that are missing restaurant-style meals can also look to some local establishments that have expanded their menu to offer meal kits replicating popular existing menu items. The list of options for meal kit delivery services continues to grow, with more Torontonians exploring this option and adding meal kit delivery to their weekly routines.