The Toronto Raptors is currently the only Canadian basketball team in the NBA. The team is one of the most exciting teams to watch for many seasons now. The team is also known for having one of the best home fans in the league. Safe to say, when teams enter the Scotiabank Arena, the game will not be easy. 
During the years in the NBA, the Raptors team has seen some incredible basketball from some amazing NBA players. In this article, we will list some of the greatest Toronto Raptors of all time; let's see if we add your favorite, make sure to read until the very end.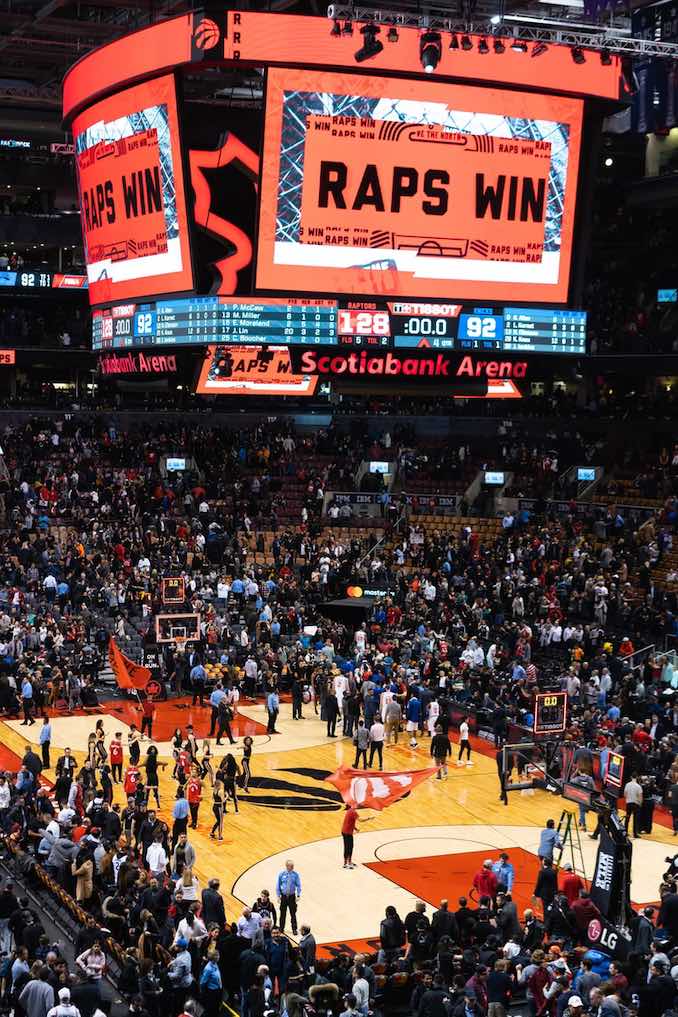 Demar Derozan
This should hardly come as a surprise to anyone watching Basketball. Demar Derozan, the LA native shooting guard, is currently one of the hottest players in the NBA, having a career season for his Chicago Bulls. Demar's career did not start in Chicago, though. In 2009 Derozan was drafted ninth overall by the Toronto Raptors and quickly became a crowd favorite. 
Demar embraced the city, and the city embraced him. It looked like a match made in heaven; however, the team felt like it needed to switch things up to make it further in the playoffs. As a result, Demar was traded after 9 seasons to San Antonio Spurs in the 2018/2019 season. A sad trade that left both Derozan and the Raptors fans distraught, but that very same season, the Raptors managed to win the NBA finals. 
Kawhi Leonard
We mentioned that Demar Derozan was traded after playing 9 seasons for the Canadian team. When he was traded to the San Antonio Spurs, the team got a trade package including Kawhi Leonard in return. This turned out to be one of the best trades in modern NBA history as Kawhi proved to be one of the most valuable assets for the team, especially in the playoffs. 
The Raptors is a team that always seemed to choke or get beaten in the playoffs, but with "the Klaw" joining the team, they made it past the eastern conference finals (ECF) where betting sites found many bettors happy with their favourite team and player judging from the number of bets that were placed
In an absolute nail-biting game 7 in the eastern conference semifinals versus Philadelphia 76ers, Kawhi Leonard put the team on his shoulders, scoring 41 points and hitting a four-bounce buzzer-beater, making the Scotiabank erupt. 76ers players and fans were heartbroken while Toronto was on cloud9. Kawhi continued having an all-time great playoff and finals run, beating the dynasty Warriors in the finals, resulting in his second NBA title and second finals MVP. 
Vince Carter
It would be impossible to make a list of all-time great Raptors without mentioning the high flyer and dunk master Vince Carter. Last season, Vince Carter hung up his jersey after playing a whopping 22 seasons in the NBA. Though Carter bounced around between different teams in his career, his most memorable is, without a doubt, the years spent as a Raptor. 
During his time in Toronto, Vince averaged 23.4 pts, 5.2 rebounds, 3.9 assists, 1.3 steals, and 1.0 blocks per game. He really did it all. Additionally, he brought some much-beloved energy with his high flying and impressive dunks. He was such a great dunker that he managed to bag the 2000 dunk contest title. Unfortunately, Vince Carter never managed to secure an NBA title, but he still, to this day he remains one of the most loved Raptors of all time.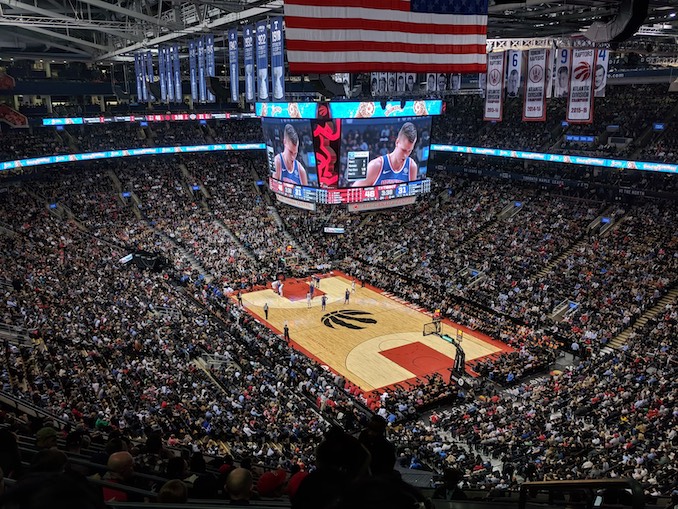 Kyle Lowry
Kyle Lowry is arguably the very best Toronto Raptor of all time. The six-time all-star Lowry is currently playing for the Miami Heat after being traded from the Raptors. He spent the 9 seasons, a majority of his career, with the Toronto team and has vowed to come back and finish his career as a Raptor, even if that means signing for just one day. Lowry is a Raptors fan down to his core. He was a pivotal part of the team that managed to win an NBA title in 2019 and defeat the dynasty Golden State Warriors.   
During his career with the Raptors, he was selected to be an all-star 6 times and an All NBA (3rd) in 2015/2016. During his tenure as a Toronto representative, his stats were 17.5 pts, 4.9 rebounds, 7.1 assists, 1.5 steals, and 0.3 blocks per game. Evey true Raptors fan is dearly missing Kyle, especially during this season where the team has been struggling a bit. 
Concluding Remarks
In our opinion and probably also in Toronto fans' opinion, these are four of the greatest raptors of all time. If we were to add more people to this list, some honorable mentions would definitely be Chris Bosh, Jose Caldron, and Damon Stoudamire.