Only several decades ago, when you were eager to hit the road and were making your travel plans, you did not need to know what is cryptocurrency. Nor did you worry whether there would be cryptocurrency ATMs in the country of your destination. In the past, when you were about to embark on your journey, you rather made sure that your passport was valid, all required visas were stamped in your documents, and that your credit card was acceptable where you planned to do sightseeing and shopping. If you relied more on cash than on credit cards, you also converted the Canadian dollars to the currency used in the places which you wanted to visit. Thoughts of cryptocurrencies did not cross your mind years ago, when you were packing your suitcase before your trip abroad.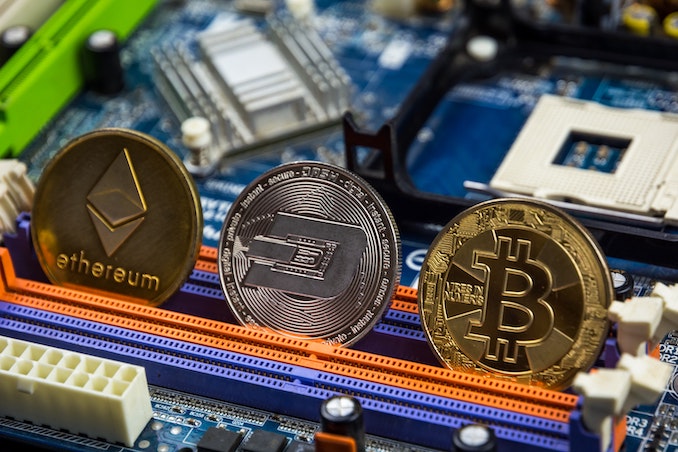 With the advent of digital money, we have increasingly been using cryptocurrencies in various areas of our life. Now, when cryptocurrencies are progressively entering the mainstream financial world, we may open crypto accounts and purchase Bitcoin in Bank of Montreal, Bank of Nova Scotia, and Canadian Imperial Bank of Commerce. We pay in Bitcoin for PayPal money transfer and purchase a cup of coffee at Starbucks with virtual coins. Those of us who root for Dallas Mavericks can buy tickets and merchandise using various popular cryptocurrencies, including Bitcoin, Bitcoin Cash, Ethereum, USD Coin, and Dogecoin. 
And what might be good news for globetrotters, we can now use digital tokens when planning an itinerary. Booking a travel with cryptocurrency is possible, as is paying for your flight and a hotel. Cryptocurrency transactions are often quicker than Visa's, and, due to the different nature of virtual money, you do not need to save it for travel, at least not in the sense you save fiat money before you make a journey.  You do not need to get clever with your spending habits, as you do when you are saving air miles, for example. Crypto money grows by itself, dependent on the volatility of the cryptocurrency market, political and economic events, investors' expectations, artificial inflation, and Elon Musk's tweets, rather than on your willingness to tighten your belt.    
Just as cryptocurrencies are still highly debatable, the benefits of using them for travel are also in dispute. But if you are convinced that cryptocurrencies will help you on the road, bear in mind that Bitcoin is not yet universally accepted. Before you take off, ascertain that there are businesses accepting cryptocurrencies in the region of your destination. Do not forget your Bitcoin wallet and prepare a little Bitcoin cash on hand. Indeed, it is convenient to have at least a small amount of digital coins with you, with which you will pay for goods and services and which will serve as backup currency should your primary Bitcoin be stolen or lost en route. 
Like paper money or coins in your pocket, cryptocurrencies should be kept safe because they are easily stolen in large quantities. Storing the bulk of your Bitcoin on a hardware wallet might not be secure. As Coinbase has been hacked, keeping your cryptocurrency in its online account is equally risky. Some travelers advise to use Mycelium, a mobile wallet with a rich array of features supporting various platforms. No matter what device you use, you will easily access your stored virtual money at Mycelium that, in addition, has advanced privacy settings to recommend it. By employing AES-256 encryption algorithms, the mobile wallet totally hides your transactions from prying eyes. You might consider this option to protect your crypto. 
You can also pay for booking your trip or a hotel with Bitcoin, as other travelers have increasingly been doing lately. The latest statistics show that the number of bookings has steadily jumped to record highs during the last several years, even in the time of the pandemic. In the second quarter of 2021, more than 70% of the nearly $10 million in booking made on online traveling websites used cryptocurrency. According to this year's survey, about 22% of travelers intend to use cryptocurrency to pay for their next trip. As more and more airlines and hotel brands begin to look kindly on payments in crypto, paying for at least parts of your journey in Bitcoin or other digital coins will not be a problem.  
Other advantages of paying for your trip in cryptocurrencies abound. The biggest of them is avoiding foreign exchange fees. When you travel with the Canadian dollars, you often pay exorbitant fees or deal with an unfavourable exchange rate. With cryptocurrencies, you do not have this headache.  When you use a cryptocurrency ATM machine, you save money since you are often not charged any fees at all. If you head for countries whose local currency is unstable, digital coins will also give you financial stability. 
There are some clear disadvantages of using cryptocurrencies, to be sure. There is no consumer protection when you pay with virtual money. Bitcoin and its peers have also proved to be volatile on many occasions. But as the world has progressively been embracing cryptocurrencies in many industries, the travel sector will not lag behind. It is expected that traveling with cryptocurrencies will become feasible and more efficient before long.