By know, everybody knows the major tourist spots in Toronto. But what about the places that tend to go unnoticed? Although they don't attract such massive crowds, they are more than suitable for exploration (and, not to mention, rewarding).
Here are some of them:
1. High Park
Like most other parks, High Park is at its finest during Spring. If you visit in May, you will find yourself right in the middle of blossoming cherry trees. This also happens to be the time of the year that attracts the most tourists, so if a walk in solitude is what you're after, time your visit for later.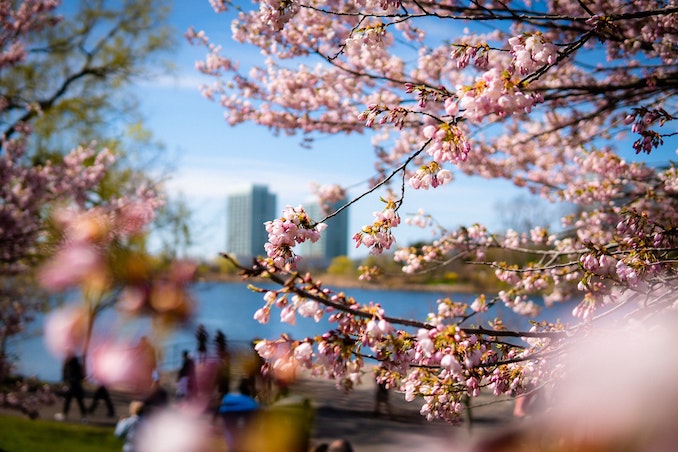 2. Distillery district
For the architecturally inclined, Distillery District is where it's at. Here, you will find plenty of artisan shops and performance venues. In fact, due to the numerous restored Victorian Industrial buildings, the Old Town is a recognized national historic site, so it's an absolute joy to explore and take it all in with your friends and loved ones. The streets are wide and the vehicles are barred from entry, which makes it quite pedestrian-friendly.
3. Jimmy's Coffee
This hidden gem has a cozy feel to it and makes for the perfect retreat when you need to rest your feet. It's known for its legendary americanos, nutella croissants, and toblerone shortbread cookies. A word of caution: coffee shops such as this often give you access to free Wi-Fi, but since anyone can connect and see what you're up to, the network is not safe for sensitive online activities like shopping or banking. A good workaround is to use a VPN to encrypt your data so no one can meddle in your business.
4. Archery district
Now this is a team-building venue that's worth exploring. Imagine throwing dodgeball, paintball, and archery all in the same mix and you'll get a fun and innovative activity for a larger group to participate in. Thematically set in a post-apocalyptic world, the objective of the game is to control the area and maintain the upper hand when it comes to otherwise scarce resources. This is not for the faint of heart, mind you, as you'll quickly find yourself at a disadvantage if you're not in at least somewhat decent athletic condition!
5. West Queen West
A nice little corner of town where the artistic types like to gather. Apart from cultural hotspots and rich nightlife, it also houses more than 300 businesses that are all worth checking out. While you're there, be sure to stop by the Drake Hotel and the Gladstone. These are no ordinary hotels either. Inside, you'll find some fine art exhibitions and one of the best places to eat.
6. The Tempered Room
Sweet-tooths beware: venture inside at your own peril, as the place is packed with freshly baked French treats that will test your temptation. This one is hard to miss – the sweet aroma will let you know you're at the right place. And best of all, they are all made in-house.
7. Good Neighbour
Last but not least, we have this timeless clothing boutique that also sells a plethora of other products like home goods, apothecary products, and fine prints, making it a one-stop-shop for getting a souvenir. It also comes with a dedicated section for kids.
Conclusion
Re-discover Toronto with the help of these hidden gems that take you off the beaten path. As always, keep exploring, and we'll see you next time!