Beeja May was formed to work to slow down fast fashion and help families in Canada by selling used baby clothes. This week we spoke to Christine Trinh, co-founder of Beeja May to learn more about how we can shop sustainable fashion.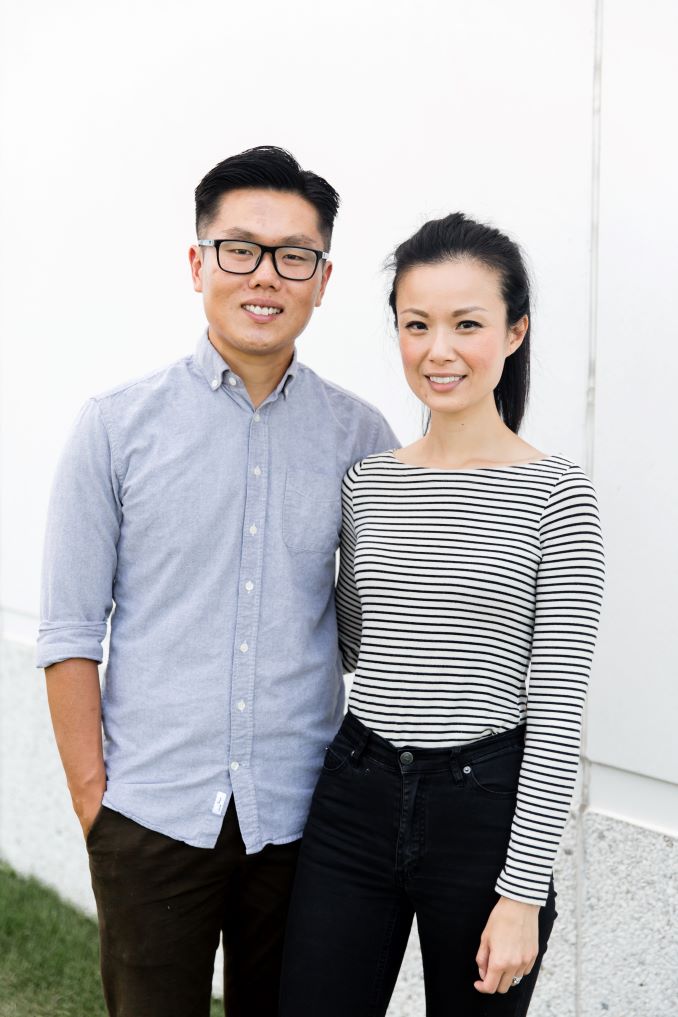 What is your business called and what does it do?
Our business is Beeja May, an online store that sells used children's clothes, books and shoes. We also curate affordable eco-friendly products from Canadian-owned businesses in our Zero Waste Shop. Our mission is to encourage sustainable and sensible shopping and to make life easier for parents.
What made you want to do this work?
Until we had our baby girl in 2018, we had no idea how much waste a little adorable being could generate! From wipes and diapers to all the gidgets and gadgets, babies use and outgrow so many things! We tried to minimize our environmental footprint and did our best to use hand-me-downs and shop secondhand for her, but browsing through endless aisles of onesies or lugging a baby in and out of the car for Facebook meetups just wasn't going to happen with a newborn, so we decided to change the experience of shopping secondhand.
What problem does this solve?
Beeja May offers busy families a stress-free way to practically and sustainably shop secondhand for their little ones. We inspect each item for quality and functionality. Parents can browse through thousands of curated items online, and then have great quality secondhand clothes delivered right to their doorstep. We also play a role in contributing to a circular economy. We offer Toronto and GTA families a hassle-free way to ensure that their children's clothes stay out of landfills and end up in another child's closet. Sort through your clothes, schedule a pick-up, leave your clothes by your front door, we pick up and do the rest! We do our thing and then pay you cash or store credit for your clothes.
Who are your clientele/demographics?
All families!
How does your business make money? How does it work?
We purchase used children's clothes, books and shoes from Toronto and GTA families, inspect them for quality, functionality and then curate an adorable selection of great quality secondhand clothing for families to shop online.
Where in Toronto can we find your profession?
We can be found out there in the world wide web.
What is the best question a prospective customer could ask a member of your profession when comparing services? 
What happens to clothes that don't sell from your store? Are they passed on responsibly?
For Beeja May, the answer is yes! Items that are not purchased or do not sell are donated to local families in need. Items that don't meet our high standards are donated to Toronto charity organizations dedicated to helping out local families. They stay in the community and are never shipped to a landfill, incinerator, or to another country's secondhand market.
What is the best part about what you do? What is the worst part?
We believe that we are making an impact to both our planet and to the quality of life for families. We love that parents don't have to pay a fortune to purchase clothes that will only last a season, but can use their hard-earned money to create experiences and memories for their families instead. We also love that we're slowing down the inevitable fast and disposable nature of kids fashion, thereby reducing the carbon footprint and waste generated by each family.
The hardest part about our business is the sheer amount of work and time involved to run an online thrift store! Imagine the time it takes for you to list several products on Kijiji or Facebook Marketplace – the photo taking, descriptions, customer inquiries, coordination of pick-up and drop-off; now take that and multiply by tens of thousands!
What is your favourite joke about your own profession?
I can't think of one! 🙁
PAY IT FORWARD: What is another Toronto business that you love?
We love Bare Market on the Danforth!