Born in Mississauga, Ontario, Ten Kills The Pack, is a project that was shaped and raised in the city of Toronto. It's poetic focused material is put forth by singer/ songwriter, Sean Sroka; a musician deriving from multiple bands, genres, and touring music projects that have carved through the eastern coast of Canada.
In the midst of an EP release, Ten Kills The Pack's second song release 'You Just Want To Feel Whole Again' brought the project to the photo cover and featured song position of major Official Spotify playlist, 'Folk & Friends' featuring other admired acts such as City and Colour, Nathaniel Rateliffe, Hozier and more. 
The first release Barcelona, playlisted on Spotify Canada's 'Folk Favourites' has recently passed 250K streams assisting in the projects sold out show in Toronto that launched the EP.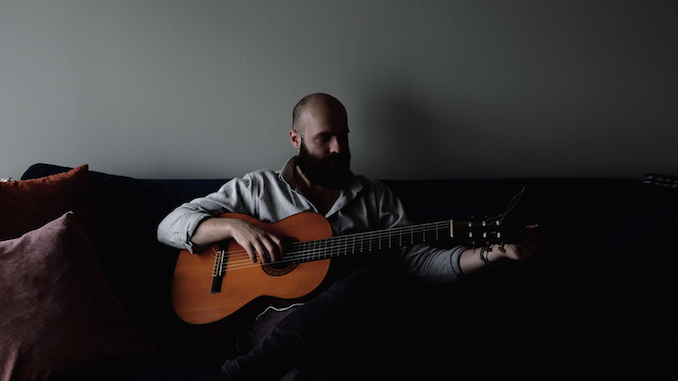 A short thought on Ten Kills The Pack by Sean's most biased friend, Dave
"…One thing I learned the more time I spent with Sroka outside of the rehearsal room, was the way his songs grew organically. When you walk with Sroka outside on a busy street, he might point out things he finds interesting, like a funny sign or something weird that a stranger says in passing. You'll have a conversation about it and then forget about it a short while after. It's not until a couple days later when he pulls you aside to show you a new song he's been working on, and it's about that moment you shared the other day, do you realize he's been thinking about that the whole time. 
He lives in those moments, those real conversations about adolescent fears, growing up and faltering relationships. Ten Kills the Pack is for every late night bar dweller, every person unsure about their "path" and for every introspective human being overanalyzing their life choices. It's what myself and others have always connected with his music so easily. Drawing from his all-time influences such as Stan Rogers, early Kings of Leon, Dylan, or Laura Marling, Sroka is a modern day poet, commenting on what it means to be a complex human in the modern age."
Name: Ten Kills The Pack
Genre: Singer- Songwriter/ Folk
Founded: 2016/2017
# of Albums: 1 EP on the Way
Latest Release: When I Say You Are Killing Me
Latest Video: Upcoming in Late Feb- stay tuned!
Latest Single: When I Say You Are Killing Me 
Favourite Restaurant:
Odd Seoul 
Favourite band as a teenager:
Sydney, Kings of Leon, Guns N' Roses, Bob Dylan
Favourite band now:
The National , Nathaniel Rateliffe (solo), PUP
Guilty Pleasure Song:
Thousand Miles- Vanessa Carlton (I almost don't even feel guilty about it. I love it.)
Live Show Ritual:
Glass of Wine.
Favourite local artist:
Lush Buffalo , Maggie & Mr. Rogers
Sneaky Dees nachos, pasta from Terroni or a superfood salad from Fresh?:
Pasta from Terroni- great question. Would've said Nachos 4 years ago.
Queen or College St?:
College. More unexpected places mixed in with traditional restos that have been there since the start. I live off of Queen, near the worst intersection in southern Ontario- queen and dufferin – so maybe that's why. 
Trinity Bellwoods or Highpark, Riverdale or Kew Gardens? High Park
EP or LP? LP preferably. But I think ears are starting to find the EP more appealing which I think helps me as an artist on shoelace budget. 
Early bird or night owl? Night Owl.
Road or studio?
Studio unless on the road in the East Coast (preferably newfoundland).
Swiss Chalet or Roti?
I have a guilty pleasure of Swiss Chalet.
Where can we follow you?
Definitely on Instagram. the tag is @tenkillsthepack you can also search the name in Facebook.
For unreleased music and shows there's an email list to sign up on www.tenkillsthepack.com 
Any shows or albums coming up?
There's going to be an EP release show Beginning of May, but in the meantime, I have some music videos around the corner, another song out March 1st, and some pop up sets.