Hunger amongst school-age children is always a worry for us parents.  For various reasons, there are kids going hungry and under the radar in schools across the country in major cities and in rural classrooms. They melt into the sea of kids eating in the classroom or cafeteria and it's another day. If I could send an extra sandwich with my kid to share at school, I would. As parents, we all want the same things for our kids. No matter what the family situation is, we all have the same priorities of ensuring the health, safety and wellness of our children. When it comes to hunger, parents want to do everything possible to ensure their kids are eating.
We often think about how easy it is to slap together a sandwich for our kids lunch bags. We know it's really affordable and fast with unlimited possibilities. A recent Dempster's poll revealed that 77 per cent of Canadian parents plan to send their kids to school with a sandwich this fall and not just for kids! We, as adults, eat them too. In fact,  a staggering 88 per cent of us make the  sandwich our go-to for lunch.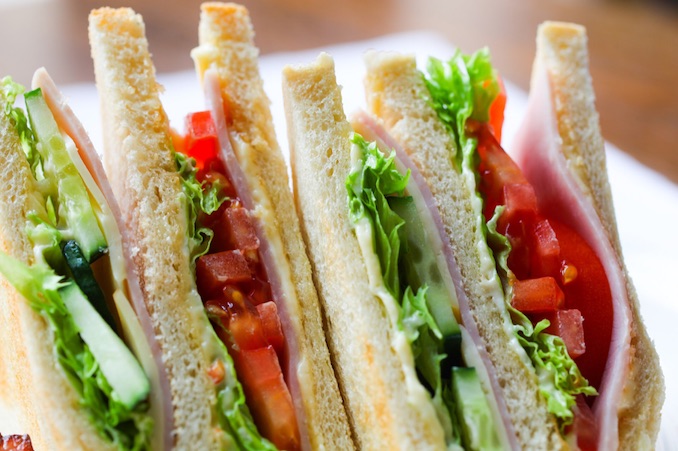 Did you know that more than 860,000 Canadians turn to food banks every month? According to Food Banks Canada, approximately 40 per cent of food distributed by food banks is fresh. They rely on donations in-kind like milk, bread, eggs, fruit and vegetables that are considered essentials and that humble sandwich? It's an affordable solution for many families.
This unfortunate reality has inspired Dempster's, a Canadian bread company for more than 100 years, to be part of a positive solution by donating up to two million slices of fresh baked bread to local food banks across Canada.
But how can we contribute so kids across the country won't go hungry as they head back to school? Canadians are asked to join Dempster's with the Buy a Lunch, Give a Lunch initiative from August 23 until October 3, 2018. For every Dempster's product purchased during this time, two slices of bread will be donated to Canadian food banks, up to 110,000 loaves of bread.
"When Dempster's approached us about this generous donation, in support of food banks across Canada, we were thrilled," says Chris Hatch, CEO of Food Banks Canada. "Having the support of partners like Dempster's is a great way to help their neighbours in a real and meaningful way, from coast-to-coast."
Canadians can follow the donation progress at buyalunch.dempsters.ca