Bella, in Italian, means beautiful, and our Bella the cat is proof paws-itive of that!
Found outside mid-winter in the Kennedy and Steeles area, this magnificently marbled miss still feels safest watching the world at a distance, either peering out the window or playing with a soft catnip toy.
She gets along well with other cats, and in a calm adult home, given time, understanding and patience, this bashful beauty will get along equally well with people.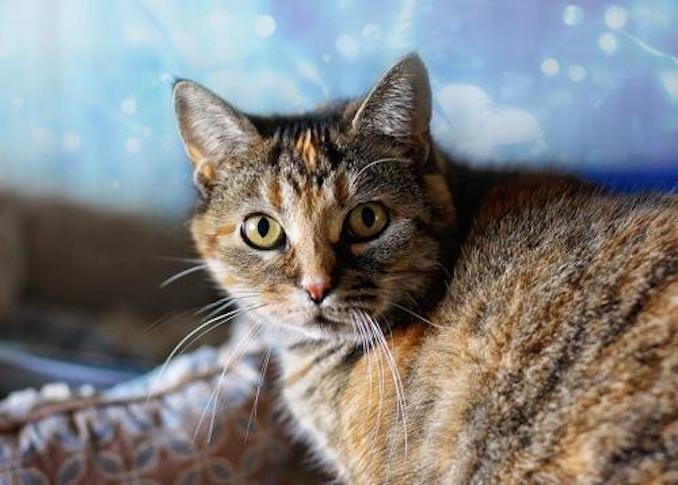 Bella
DOB: February 2014
Sex: Female
Fixed: Yes
Declawed: No
In order to ensure a smooth and successful adoption, please remember to check all the basic requirements for adopting before coming in to the shelter.
About this column:
Each week we feature animals available for adoption from local shelters in the Toronto area with the hopes that our readers will assist in finding good homes for them. If you, or someone you know, has the resources to take care of one of these animals, please do get in touch with the appropriate shelter via the links provided.