This year's Luminato Festival line up has us already blocking off dates in our calendars for June 6th – 24th, 2018. Considered one of Toronto's most exciting international arts festivals, Luminato cuts across traditional art form boundaries with its content. From critically acclaimed guest speakers to music, food and film, there is enough to keep your cultured mind fed! Here is what we have on our radar at first glance:
AMAL CLOONEY: In conversation with Nick Clooney: Internationally known (and not because of George) human rights lawyer is considered a leading voice in the fight against injustice. Nick Clooney, her father-in-law, joins her on stage for this rare appearance as they discuss human rights issues the world is facing today. June 22 at Roy Thomson Hall. Tickets start at $35 each.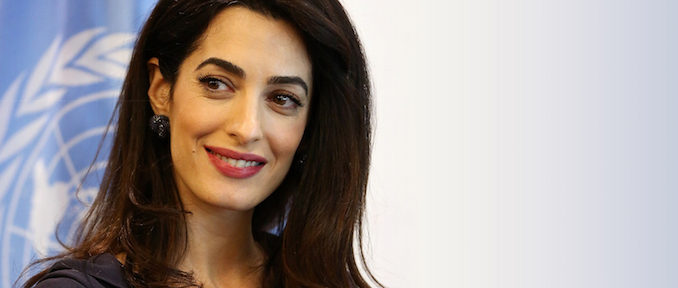 RIOT: Considered a theatrical explosion, this spectacle from Ireland is described as a disorderly cocktail of dance, drag, circus and comedy. It's a love letter of hope to the future and a divine celebration of life. Uniting the hottest stars including Queen of Ireland Panti Bliss, Megan Riordan (star of Once – The Musical), circus star Lords of Strut (Britain's Got Talent) and many more in the production called THISISPOPBABY. Performances run the duration of the festival at The Cabaret Room. Tickets start at $39.
NO GOING BACK: Future Feminism, a town all meeting: A panel of game-changers take to the stage to talk about what feminism means to them today. Panelists include Vivek Shraya, Arezoo Najibzadeh, Krysta Williams and Tessa Hill who were selected by a committee of entrepreneurs, policy makers, and executive leaders between the ages of 16 to 27. We're certain this will be a lively event on June 9 at MacMillan Theatre. Free event.
THE FEVER: This performance tests the limited of the individual and the collective. How willing are we to be there for one another? 600 Highwaymen, an experimental New York theatre company, collaborates with the audience to examine how we interact and reminds us that we are all here together. June 12 to 17 at The Theatre Centre. Tickets from $39.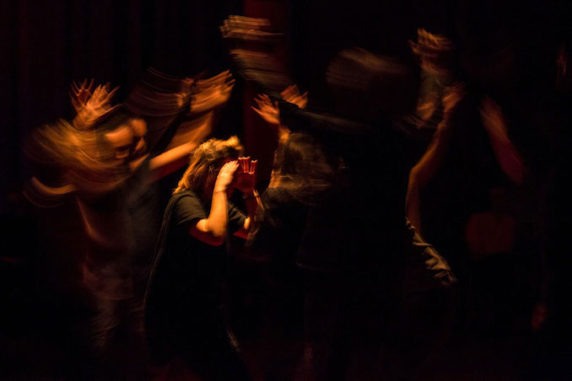 BLACK LIVES MATTER: Sandra Hudson, co-founder of Black Lives Matter Toronto, is part of the three forums responding to Liza Balkan's Out the Window — conversations that are relevant to Toronto's experience but goes beyond the city's limits. What's going on and how can we work together? What's next for us as a city? June 22 at Harbourfront Centre Theatre. Free Event.
AT THE ILLUSIONIST'S TABLE: Illusionist Scott Silven hosts and interactive dining experience at a private dining room inside Casa Loma. Mysteries will be revealed along side a three-course dinner by BlueBood Steakhouse. There are only 24 seats available for each performance (June 7 to 24). Tickets  $225 each.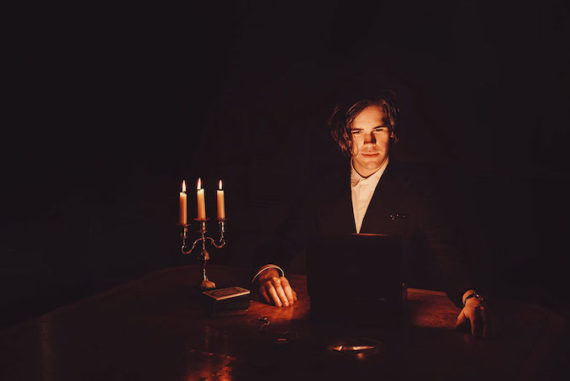 INSTRUMENTS OF HAPPINESS: Experience the sounds of 100 electric guitars and hundreds of ukuleles rock out celebrating the music of George Harrison who would have been 75 years old this year. Composer and guitarist Tim Brady creates site-specific works for large public spaces and brings the sights and sounds of pure musical enjoyment for all to hear.  This one day only event takes place on June 16 at Brookfield Place – check site for exact performance times. Free event.
LE GRAND CONTINENTAL: World renowned dance extravaganza brings hundreds of dancers together to perform a line dance inspired contemporary dance. Participants include dancer of all ages performing in this 30 minute piece. Choreographed by Montreal's Sylvian Emard. The concept has danced its way to Mexico City, New York, Vancouver, South Korea, New Zealand, and more. This new piece is created for Toronto to music by Wolf Saga, a young electro-pop artist and festival alumni. Feel moved? Don't worry, you'll have your chance to go freestyle and dance along as well. Performances June 22 to 24 – check for exact times. Free event.
JUSTIN NOZUKA: after a European tour of over 25 cities, twice JUNO nominated Justin Nozuka brings his soulful pop ballad music home to Toronto. His new album is set to be released this year. His musical influences include artists such as Lauryn Hill and Marvin Gaye. June 14 at The Festival Cabaret Room. Tickets $25 each.
BURNING DOORS: Imagine being declared an enemy of the state simply for making art. Your basic right to self-expression is suppressed. This theatre production  is a demonstration of the power of artistic resistance that draws form real-life stories of Petr Pavlensky, Oleg Sentsov, and special guest Pussy Riot's Maria Alyokhina. New York Times Theatre Critic, Ben Brantley joins in conversation after the June 21 performance. June 20 to 24 at the Joey and Toby Tanenbaum Opera Centre. Tickets $78 each
For the complete program and tickets visit www.luminatofestival.com