Name: Morgan Cameron Ross
Founded: 1982
# of Albums: Quite a few
Latest Release: Morgan Cameron Ross: 'I Won't Live Until I Die' ft Justin Nozuka
Latest Video:
Bio
Originally hailing from Vancouver, BC, Morgan Cameron Ross has seen it all. As the front man of multiple successful bands, including Bellwoods and Birds of Wales, Morgan has toured the world with everyone from Ron Sexsmith to Xavier Rudd to The Backstreet Boys. Influenced by Ryan Adams, The Shins, and Elliott Smith, Morgan has earned himself numerous Top 10 Billboard hits along with Platinum and Gold records for his songwriting talents for other artists.
Morgan once got in a fight with Matthew McConaughey after McConaughey lunged an insult at his cat. He's also the cousin of Bob Ross. Yes. That Bob Ross. Never short for talking points and always looking for his next project, Morgan's new single, 'Please Don't Let Me Down' was produced in Vancouver by Half Moon Run producer, Nygel Asselin.
Latest Single?
'Please Don't Let Me Down'
Favourite Restaurant?
Terroni
Favourite band as teenager?
Less Than Jake
Favourite band now?
Tallest Man on Earth
Guilty Pleasure Song?
The Weeknd: I feel it coming
Live Show Ritual?
2 beers and no more before stage.
Favourite local artist?
Ron Sexsmith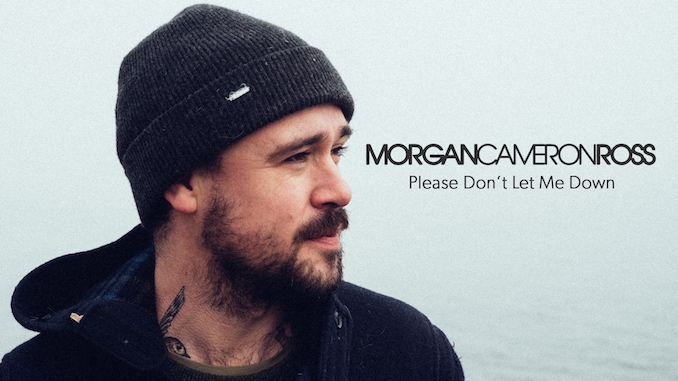 Sneaky Dees nachos, pasta from Terroni or a superfood salad from Fresh?
Cactus in the Valley Nachos with salsa and sneaky sauce on the side.
Queen or College St?
College Street
Trinity Bellwoods or Highpark, Riverdale or Kew Gardens?
Bellwoods. Always Bellwoods. Except in the Summer. Awful.
EP or LP?
LP.
Early bird or night owl?
Night. I'm still up currently
Road or studio?
Studio. Always studio.
Swiss Chalet or Roti?
Burrito.
PAY IT FORWARD: You should check out Running Red Lights. Great players and writers and highly under appreciated.