Meet Moe! He is currently being kept in a foster home because he can be a bit shy at first. The foster home has done a lot of work with him and says that he is worth the wait! They have commented on his chirps for attention and his playful ways. Moe will chase is tail and when given toys is very enthusiastic. He will reach for you with his paw if he wants more scratches. Moe is very food motivated and the foster home has been able to lure him out of his shell with use of yummy treats. Please talk to an adoption agent if you are interested in Moe!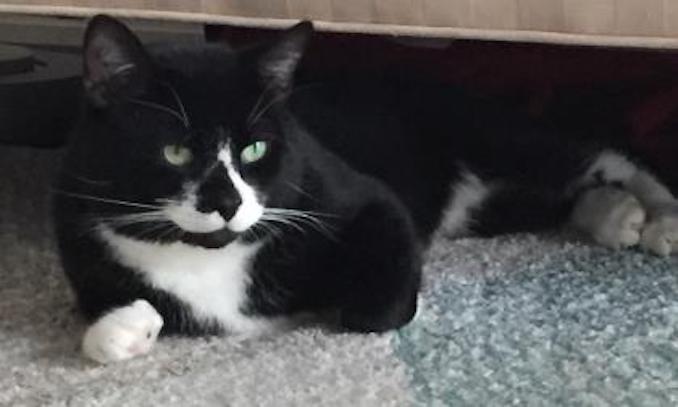 Age: 4 years 3 months
Sex: Male
Size: Medium
Colour: Black/White
Spayed/Neutered: Yes
In order to ensure a smooth and successful adoption, please remember to check all the basic requirements for adopting before coming in to the shelter.
About this column:
Each week we feature animals available for adoption from local shelters in the Toronto area with the hopes that our readers will assist in finding good homes for them. If you, or someone you know, has the resources to take care for one of these animals, please do get in touch with the appropriate shelter via the links provided.