Our 2017 Holiday Gift Guide is here and this year we have decided to focus on Canadian brands so you can buy local and help entrepreneurs here in our country. With these various products, we hope you can find something for everyone on your list.
2017 Canadian Gift Guide
–Brew Box – ($ varying) – Craft beer fans and those looking for hard to find brands will love Brew Box. Get a monthly delivery of craft beers to your home. Dozens of beers available at a monthly fixed rate or by individual selection.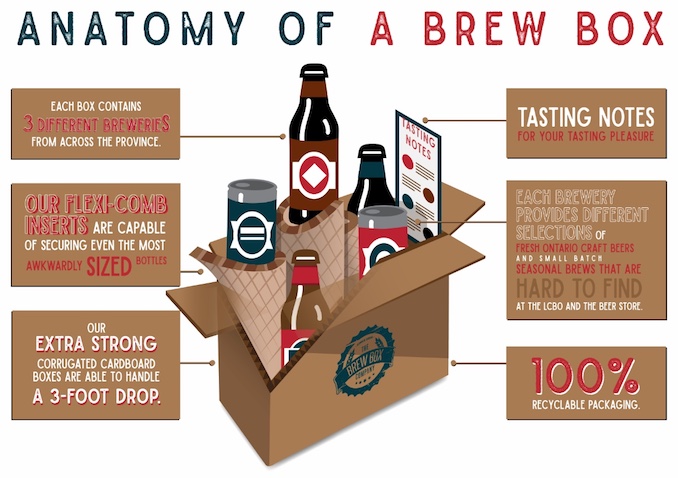 –Noize Chase Bomber – ($229.99) – This vegan company from Montréal has a lot of great jackets that use imitation fur and leather. This Chase Bomber is great for the coldest of days and features a detachable hood made with faux fur.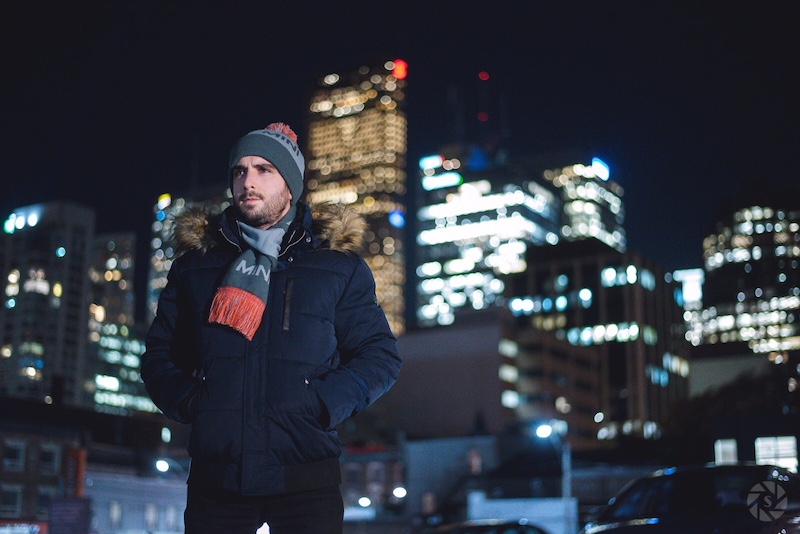 –Kobo Aura H2O – ($199.99) – Kobo is a Toronto tech company that makes e-readers. They used to be part of Indigo and in 2011 were bought by Japanese company Rakuten. Their e-readers are easy to use, simple and are great for traveling. The Kobo Aura H2O is great for a day by the pool, the hot tub or a night at home in the bath.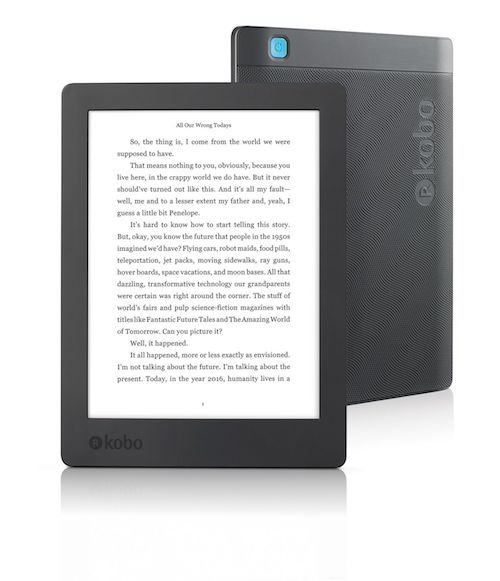 –Canadianism Coasters – ($40.00) – Witty set of 4 coasters – made from upcycled beer bottles. At Artech Studios they make art that people can really use. Funny, practical and all made by hand. Artech Studios is a traditional glassblowing studio nestled in the Highlands of Ontario, Canada producing great upcycled glass tableware and handmade barware.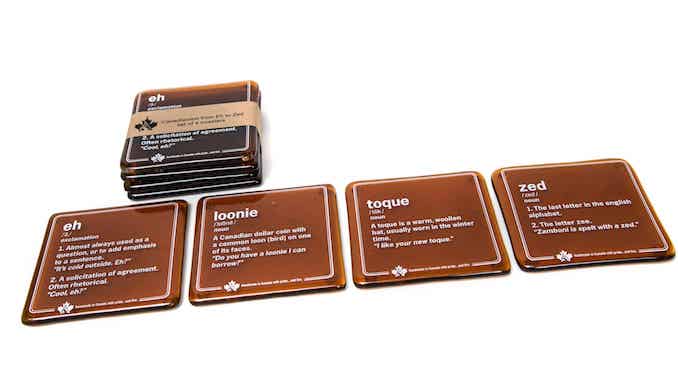 –Luhvee Books – (<$100.00) – Whether for a special child, a beloved mother or a loving partner a Luhvee book is the perfect way to say I love you this holiday season. 52 pages all included. Easy user friendly book making tool – complete in as little as 1 hour. Printed on the highest quality papers, using state of the art digital printing.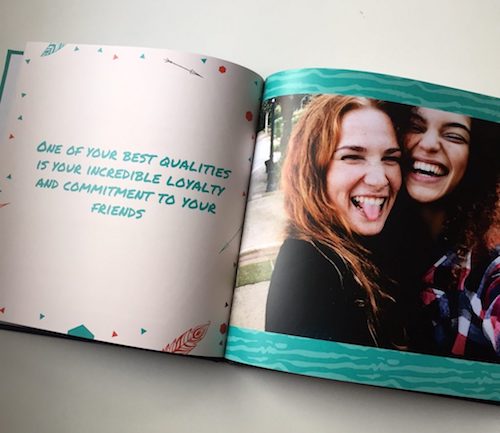 –The Great Scrape – ($24.99 – $34.99) – Clean your grill with this natural grill brush that is made entirely out of wood. The scrapers end is fine and allows the user to burn a groove into it to make a custom fit for your BBQ's grill.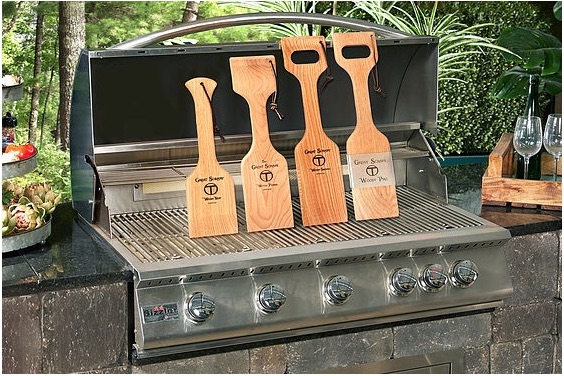 –Pusateri's Gift Baskets – ($75 – $525) – (Savour the Holidays Basket Pictured) – With an expertly-curated selection of preserved and pickled delicacies inspired by a Spanish tapas bar, this assortment contains items you're unlikely to find anywhere else. Pairs spectacularly with a light-bodied white wine or a pale sparkling.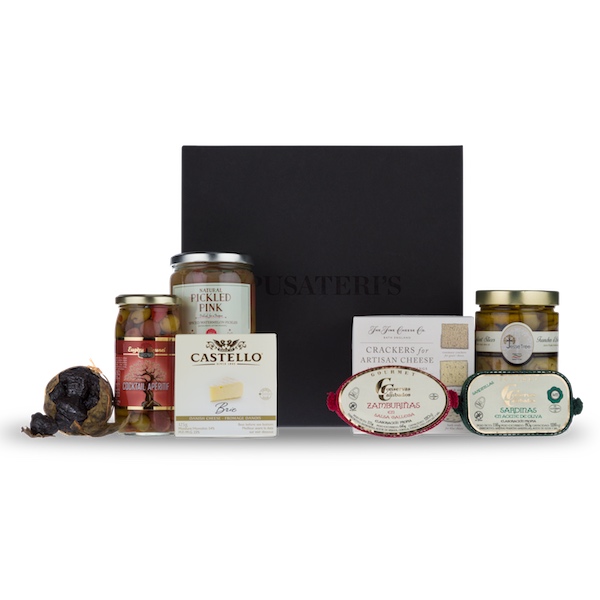 –Tonic Blooms – ($53) – (Pictured The Erin) – Blush roses and tulips with leucadendron and thistle wrapped in Tonic Blooms' signature denim. Check out their website for more gift option and arrangements.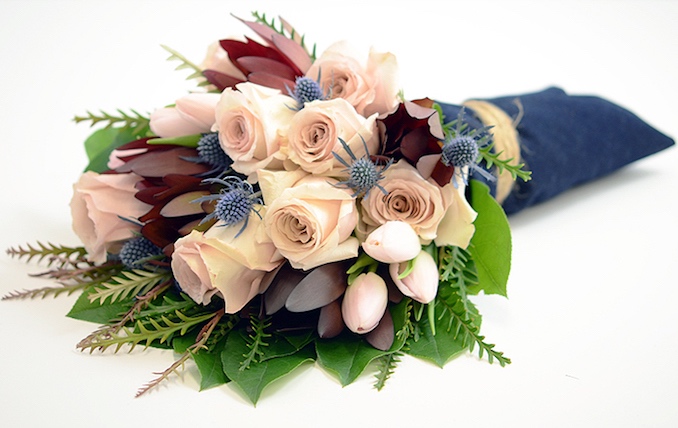 –Studio1098 Diamond Graphics Collection– ($148 to $980) – Toronto-based goldsmith, Tamara Kronis, was influenced by the mathematical simplicity of 1980's icon and logo design movement as shown with the minimalist, blanked diamond outline. A modern take on the diamond that symbolizes everlasting, enduring love, as well as elegance and power. The collection includes, rings, earrings, necklaces and bracelets in various metals.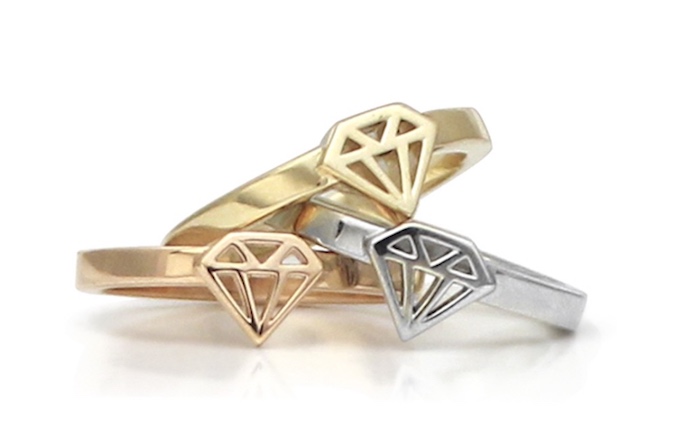 -The Redpath Canadian Bake Book – ($35) – Redpath Sugar has been a staple in kitchens across Canada since 1854. This is their first ever cookbook that features over 200 favourite recipes offering everything from cookies, cakes, pies, as well as recipes for the holidays.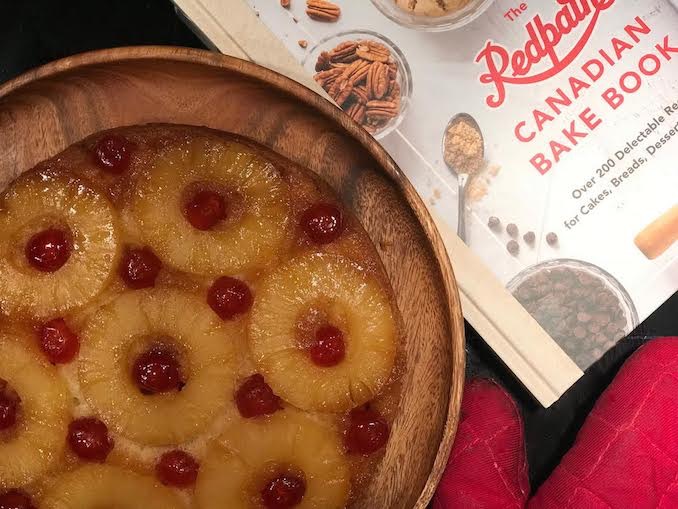 Lolë Women Lily Packable Bag – ($50) – perfect for travelling and everyday. This great lightweight tote folds away neatly until you need it. Available in black or meteor grey.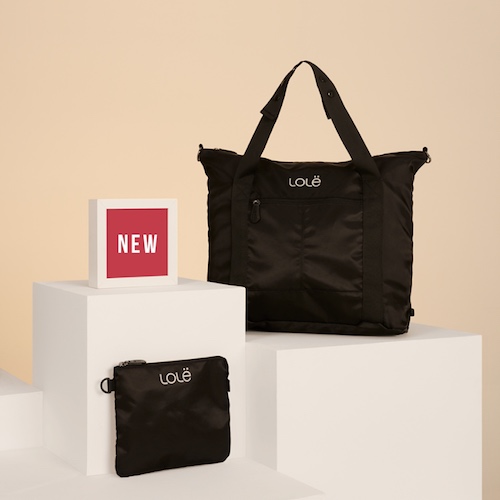 –Humber College Holiday Courses & Workshops – give the gift of experience. Humber College offers up great courses for wine lovers, aspiring chefs, travellers, and health buffs. Check out "Hearty Soups" ($75) for aspiring chefs or learn how to make Afternoon Tea Desserts ($99). Lots of options. hrt.humber.ca/cegifts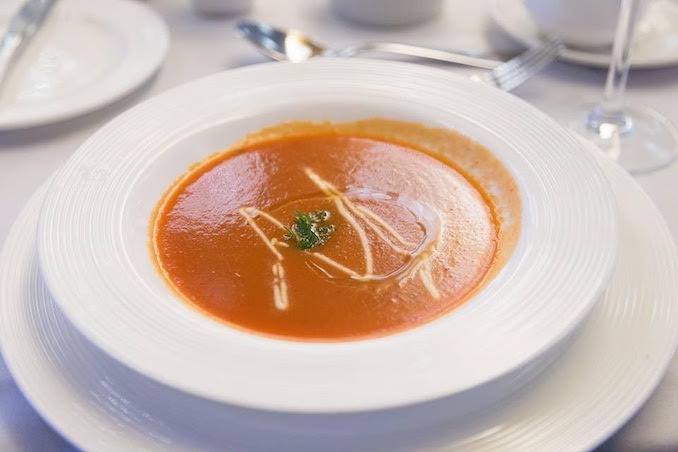 The Beaverton Presents Glorious and/or Free: The True History of Canada – ($19.95 satire) – by Luke Gordon field and Alex Huntley (Penguin Random House) – a hilarious tour through Canada's history and all about "fake news." Part mock-history and fake scrapbook this is a ruthless look at Canada's myths and legends.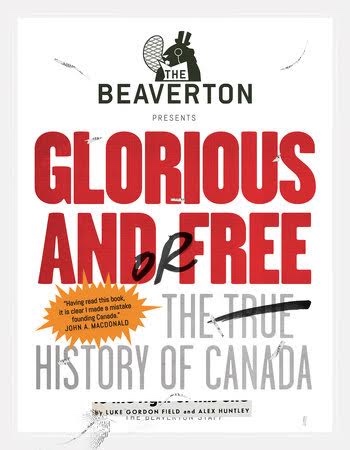 -Scott Pilgrim's Precious Little Card Game (Board Game) – Fans of indie comic/Michael Cera comedy Scott Pilgrim will feel right at home with this charming board game adaptation. The goal? Overcome evil exes, tiny robots, the hunt for a decent apartment, and the Toronto dating scene. Your resources? Delightful cards that alternate between silly challenges like "Overcome an Awkward Conversation" and cute power-ups like "Snuggling".
The game's best feature is a Street Fighter-like combat system that has you lay out "button" cards (think ↑↑↓↓←→←→B A), to deal out combos with names like "Double Double" and "Teenage Dream". Its worst feature? That amazing box art aside, the cards are surprisingly light on Toronto content, likely due to copyright concerns. – Jeremy Greenberg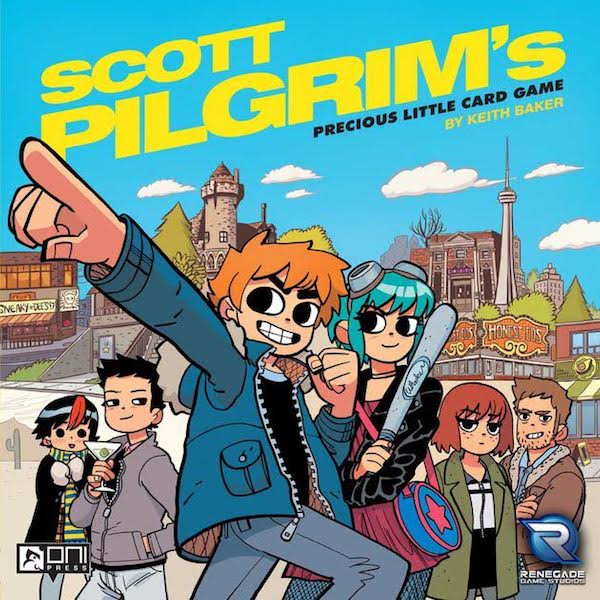 -The Long Dark (PS4, Xbox One, OS X, Windows) – This astoundingly beautiful survival game drops you in the middle of a harsh Canadian winter, night falling, wolves circling, and no shelter to be found. Yet even though this world is cold and bleak, and your hero is decidedly human – sprain an ankle if you fall too far, die of hypothermia if you're not careful – there's an undeniable joy to the whole thing. Indeed, few games can match the thrill of finding an abandoned cottage, a couple energy bars, and a lighter, just as a howling snowstorm picks up and threatens to make the long dark that much shorter. – Jeremy Greenberg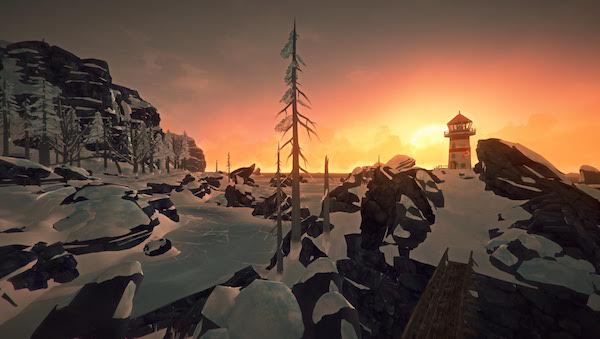 -Severed (Switch, Wii U, New Nintendo 3DS, iOS, Vita) – Toronto-based Drinkbox Studios has created another gem in this off-beat, surprisingly gruesome, but weirdly charming Aztec-themed action-adventure game. The name says it all: slice up your enemies with touch-screen controls, and try not to lose too many limbs yourself. If you're shopping for younger gamers, try Severed's predecessor Guacamelee! (available on pretty much everything), one of the best 2D-adventure games ever made. – Jeremy Greenberg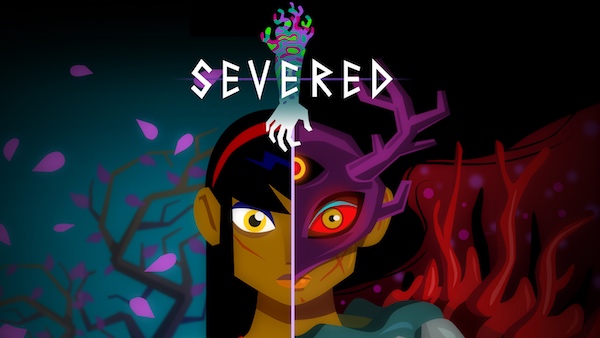 –Birks Iconic Collection – Longtime leading Canadian jeweller Birks – whose 18K yellow and gold opal earrings were worn by Meghan Markle at her recent engagement media appearance – has released a sparkly new collection of standalone rings, Birks Iconic, just in time for holiday season. Incorporating unique elements of Birks' signature collections, Birks Iconic is made of stackable pieces in 18K rose, white or yellow gold, sterling silver and titanium, many adorned with sparkling clusters of diamonds. Pieces are designed to complement one another (making future gift-giving easy) and range from $150 to $5,000. – Erin Davis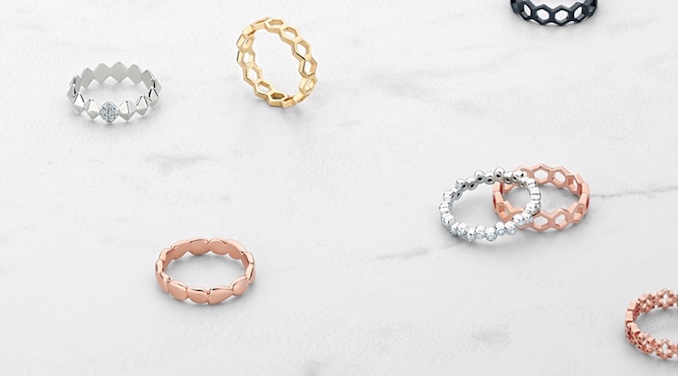 –City of Neighbourhoods Toques from Tuck Shop Trading Co. – ($35-$38) – Whether they live on the east coast, the west coast or smack dab in the middle of Toronto, let your gift-receiver wear their local love loud and proud with one of Toronto-based company Tuck Shop Trading Co.'s coveted "City of Neighbourhoods" toques. The toques – which are designed in Canada, made in Toronto and Montreal – represent both Toronto neighbourhoods and major cities in North America. – Erin Davis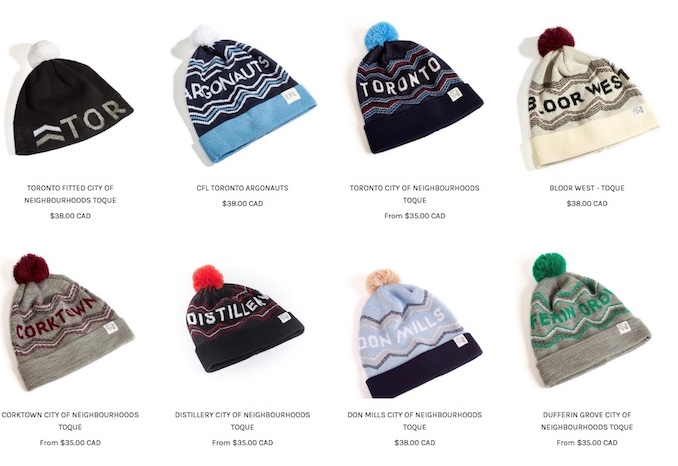 –ROOTS Canada – ($26 Canada Map Pom Pom Toque) – share your love for The Great White North with this Roots Canada Map classic winter hat. The perfect gift for someone who loves getting outside during the winter. Would also make an ideal patriotic gift for a loved one living abroad (FYI Roots ships to 70+ countries around the world). Or many you just want one for yourself to store away at your winter cabin. The toque comes in Lodge Red and one size fits all. This is the quintessential cold-weather hat, featuring a Canadian-inspired knit design and pom pom. Visit the Roots website for more Canada Heritage inspired gifts for everyone on your shopping list! Extra bonus, one size fits all with these Canadian cool winter accessories!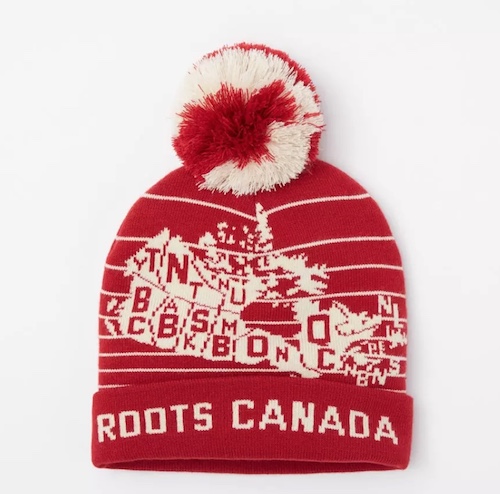 CHARITABLE ITEMS
–Bootlegger Socks in support of Big Brothers Big Sisters Of Canada – ($10) – These holiday socks are only $10 with $1 of each pair going to the Big Brothers Big Sisters Of Canada.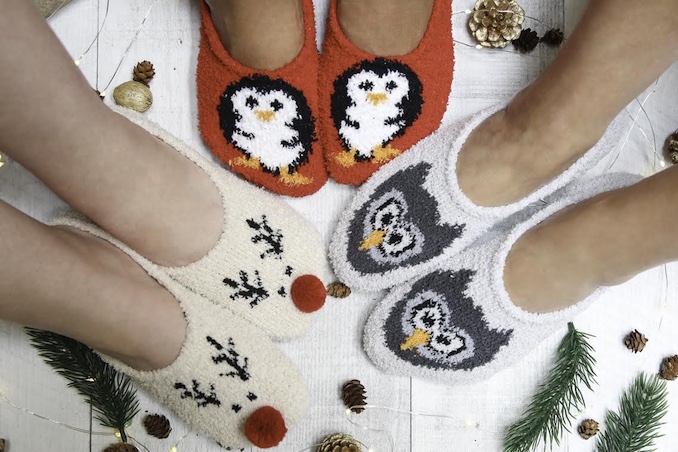 –Hudson, the 2017 limited-edition Charity Bear – ($21.99) – Hudson is the 13th edition of the annual Charity Bear and is $21.99, with 100% of net proceeds from the sale of each Charity Bear supporting the Centre for Addiction and Mental Health (CAMH) and the Children's Aid Foundation of Canada, through the HBC Foundation's HEADFIRST Program.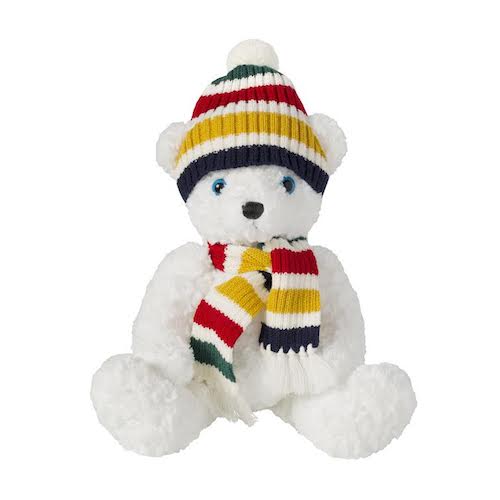 -Eva's – Every night in Toronto, 2,000 youth call the city's streets home. However, unlike the idea we may conjure up in our heads about homelessness, these youth are partaking in everyday activities with their peers, such as studying for exams, holding down part time jobs and participating in extra-curricular activities at school.
While becoming increasingly more common, the issue of "hidden homelessness" amongst youth has never been more difficult to spot.
Eva's Initiatives for Homelesss Youth will be launching a campaign this week to raise awareness for the issue of hidden homelessness. Learn more at Evas.ca and find out how you can help.