Name: Little Coyote
Year Band Was Founded: 2014
# of Albums: 0! (1 EP and three singles!)
Latest Release: Electric (single)
Latest Video
Bio
Toronto three-piece band "Little Coyote" have begun releasing their first singles "Delirium" and "Annie's Dead" off their debut Canada Council of the arts funded album "The Trouble With Teeth" recorded at Candle Recording in the fall of 2015.
Combining classical piano, ethereal guitar, driving percussion and synth; band mates Byron Patterson, Mike Poisson and Teagan Johnston create an exciting space in music, marrying their vast influences of Folk, Alternative and progressive rock.
Little Coyote was founded in 2014 by Teagan Johnston who began her career as a musician on the west coast of Canada. Teagan recorded her first EP "Winter's Child" during her last year of High School, releasing the EP in November of 2013 under her given name "Teagan Johnston", Collaborating with local Artists such as Aidan Knight and Steph Macpherson. The EP gained her local Praise and Teagan went on to win the Award of "Youth Song of the Year" at the 2014 Vancouver Island Music Awards.
Growing up a fan of Groups such as Metric, Stars and Broken Social Scene, Teagan decided to relocate to Toronto ON at the age of 19 to start her own band. Since Forming Little Coyote, her and her band mates have played esteemed venues and festivals such as Lee's Palace, Canadian Music Week and Completed a B.C. tour during the summer of 2016.
Premiering their first single "Delirium" on CBC in Whitehorse, Yukon, Teagan's Birthplace paired with a video on Toronto blog Exclaim! the band is excited to be sharing their music; Continuing their pursuit in the driven and lively manner of a Northern Coyote.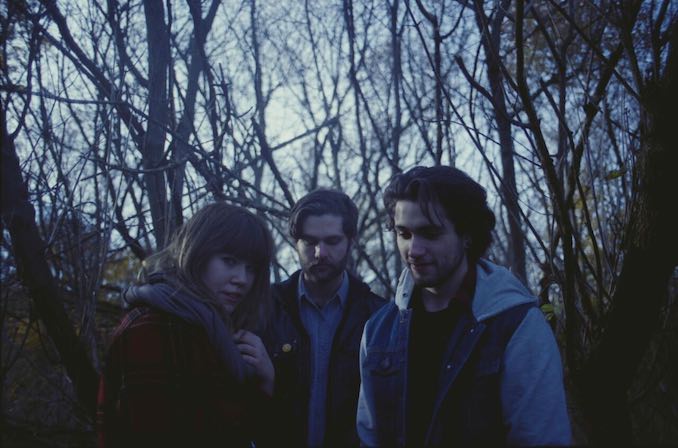 Latest Single:
Electric
***
Questions with Teagan of Little Coyote
Fav Restaurant:
Ferris's ( Victoria BC)
Fav band as teenager:
The Beatles
Fav band now:
Stars
Guilty Pleasure Song:
Twin Sized Mattress by The Front Bottoms
Live Show Ritual:
Meat and Wine and watching videos of bands I like
Fav local artist:
Dilly Dally
Sneaky Dees nachos, Hey Meatball spaghetti or a superfood salad from Fresh?
Sneaky Dees nachos
Queen or College St?
College st!!!
Trinity Bellwoods or Highpark?
Trinity Bellwoods
EP or LP?
LP
Early bird or night owl?
Night Owl forced to be an Early Bird (I work in a cafe)
Road or studio?
Road
Swiss Chalet or Roti?
Roti!
***
Visit the Little Coyote website for more info.