It's impossible to read Mars Roberge's bio without feeling like a marine biologist observing the migration patterns of a tagged whale (in this case, my brother). His bio comes across like a time travel document weaving through the cultural underground of Toronto, New York and Los Angeles, surfacing to the mainstream long enough to accept awards for his DJ-ing and filmmaking. Fashion, music, and film have dominated his life. As an observer since his birth, I'm able to connect dots that shape his narrative. Watching Mars grow up reaffirms my belief that we come into the world with fully formed personalities and, if we stay true to our nature, all life experiences support the trajectory of our individual paths. The evidence is in the details.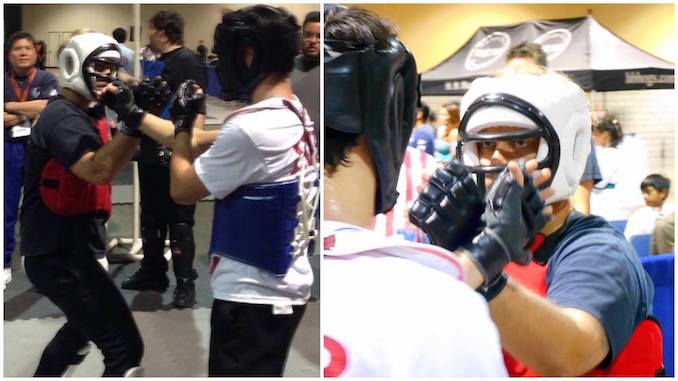 As soon as Mars could walk he discovered a closet filled with old hats and every day was punctuated by costume changes that demanded our applause. It's only fitting that Halloween is his favourite holiday or that he'd spend 7 years making an award-winning film about infamous fashion icon Patricia Field from an insider's perspective. When I moved to New York he inherited my record collection. Mars was six. Soon after, came his first guitar. Because he was my only sibling, it mattered he'd turn into someone I could relate to.
As he got older, skateboarding ramps appeared on the driveway. During his Dungeons and Dragons phase, he rarely resurfaced from the basement, spending countless hours on a secret party-line where D&D players arranged gaming meet-ups. Before the internet, party-lines were illegally hacked landline numbers where numerous people could communicate over outer- space-level static.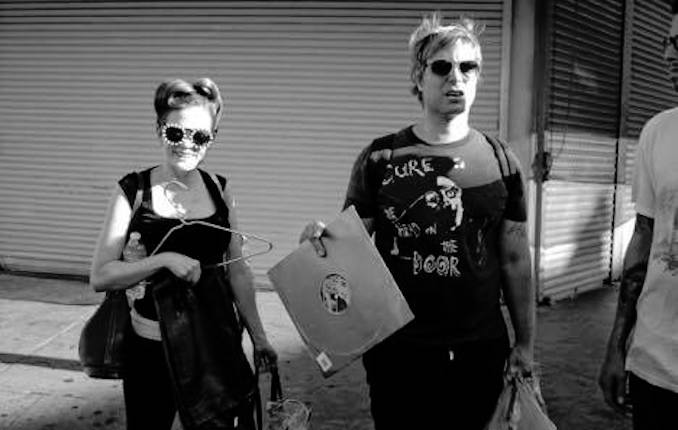 At seventeen, Mars came to see me in Los Angeles where I introduced him to some of the musicians he knew from my former record collection. We went to Venice Beach where he met his skateboarding heroes. When he asked me to leave him there, I had no idea he was weighing out decisions that would shape his future. I'd later learn that was the day he decided to enroll in film school.
Whereas his film The Little House That Could is tied to his fashion roots, Scumbag is Mars' most personal work to date. It celebrates the skaters, punks, musicians, meaningless post- college video production gigs, live music concerts, and DJ nights that shaped his life. Scumbag is a love story, a tribute to the community of disenfranchised telemarketers who provided the laughter and adventure that carried Mars through during his darkest hours. It is a story of redemption and second chances.
-by his Sister, Patty Powers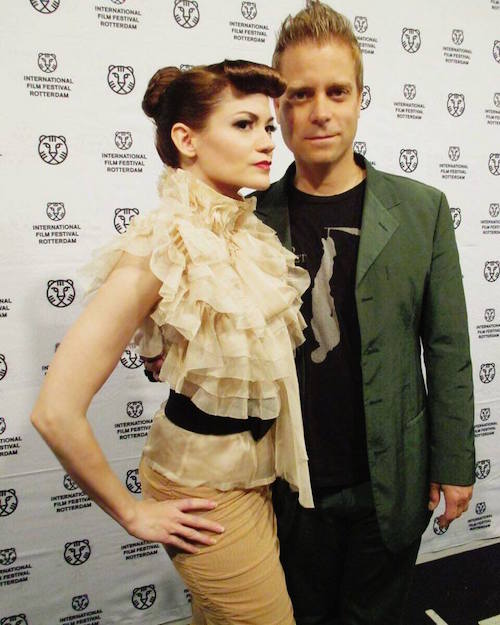 What hood are you in?
With all my years of handing out flyers at Queen/Bathurst for my parties, I could say that's my "hood" although I am really a Scarborough kid–born and raised at Kennedy and Finch (two blocks on the side where Drake has his "enemies"). It was a mix of upper-middle class and poor. This had many perks, such as learning how to break dance from guys who hung with Chocolate City breakers from Glendower. It's still with me today. I guess that's why I study martial arts and refuse to own a bicycle, knowing how easy it is for them to get stolen. Don't get me wrong, I had a great time growing up there. To this day, I don't think there is anywhere more culturally diverse on the entire planet. We use to jokingly say, the only way to make it out of here is to be a rapper or a DJ. I chose DJ, Goth DJ mind you. I looked up to cats in my hood like DJ Matt C who's now a successful real estate person.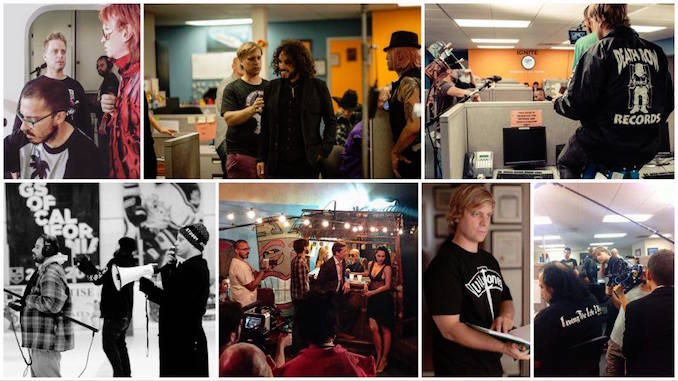 What do you do?
I've spent most of my life as a DJ (or"Die J!" as I put it, my DJ name is Die J! Mars). In fact,I grew on Queen Street in clubs, working at places like Death in the Underground when I was 18. It's taken me all over the world and helped pay my rent since then. I knew cashing in my student loan money while going to York University to buy 1200's in the early 90s wasn't a mistake. I used to do it for a lot of superficial reasons but now I strictly do it for the art form. I still spin CDs and vinyl and practice for sometimes 4 hours a day, preparing my sets. It all goes back to when Gary Wright gave me a chance to work at CHRY 105.5 FM and the hip hop DJs there started teaching me how to beat match + quick-cut my Nitzer Ebb and Sisters of Mercy albums. I used this method to win #1 Electropop DJ in the world at an open battle thrown by Ultra Records in NYC in 2004. I've gotten the luxury of spinning with all the greats: Junior Vasquez, Erick Morillo, Superstar DJ Keoki, Supa DJ Dmitri, Boy George, Adam X, Lenny Dee, Roxy Cottontail, etc. I just spun the closing party last weekend in Philly for Philadelphia Independent Film Festival and will be spinning next at One Loft (292 College Street, Toronto, opens 8pm) for the Canadian premiere of my film "Scumbag" which happens earlier that day at Censured in Canada (CineCycle, 129 Spadina Ave–4pm & 6pm). I'm looking extra forward to this party because it is also Catch 22's 26th Anniversary reunion (a legendary industrial club I used to work at) with all my old DJ friends from back then. In fact, I have actors re-enact Catch 22 in "Scumbag" so I'm telling everyone "come see the movie then live the party!"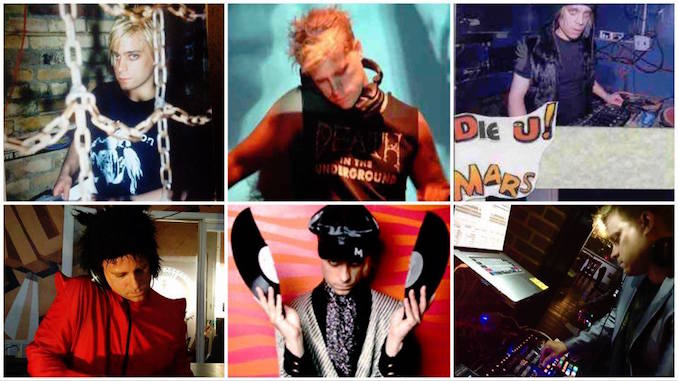 These days, I mainly spend my time pursuing filmmaking. I recently made a feature dark comedy called "Scumbag" which is about the days I worked for a fraudulent telemarketing company across the street from City TV (mid-90s) while DJing my nights at Catch 22. It is basically a cross between The Wolf of Wall Street and Gummo starring every punk legend since the 70s. There is a cast of 220 people and it took me a year to film, all funded out of pocket minus the $3900 I raised on Indiegogo.
"Scumbag" had it's world premiere in February at the 46th International Film Festival Rotterdam to full rooms while many local critics placed it just behind Academy Award-winning Best Picture, Moonlight. It has since gone on to win Best Ensemble Narrative Feature at Queens World Film Festival (as well as being Nominated for Best Director Narrative Feature). Plus it just won "Best Feature Comedy" earlier this month at Philadelphia Independent Film Festival (where it was also nominated for Best Feature Film and Best Lead Actor. Scumbag was the official closing film for Too Drunk to Watch – Punkfilmfest Berlin and will be having it's Canadian premiere at CineCycle (129 Spadina Ave) on May 27th for Censured in Canada. There are 2 screenings: 4pm and 6pm with Q &A from Mars along with lead actress, Debra Haden, and co-producer, Ken Shaw. Tickets available at censured.info. Mars will be traveling this film all over the world right to the end of this year.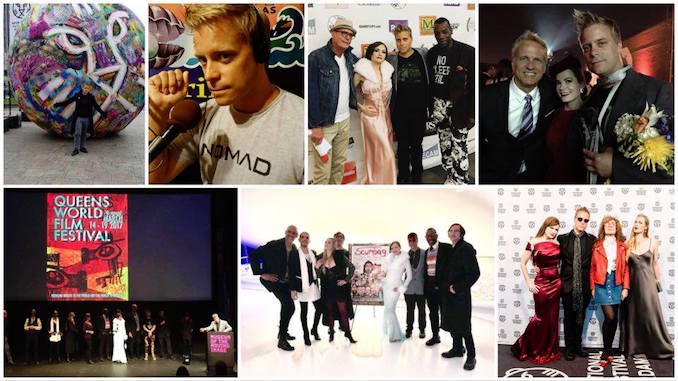 Before this film, Mars spent 6 years of his life following Emmy Award-winning Sex & the City stylist, Patricia Field, with a home-movie camera and made a feature documentary about her life called "The Little House That Could" which went on to play 14 film festivals, including Frameline, winning Audience Choice Award for Best Film at 2015 NewFilmmakers Los Angeles (plus nominated for Best LGBT Feature Documentary), Best Documentary at 2016 Philadelphia Independent Film Festival and was nominated for Best LGBT Feature Documentary at 2014
Queens World Film Festival. It has been touring the world strong since 2012 and at one point was part of a Keith Haring art exhibit in Japan.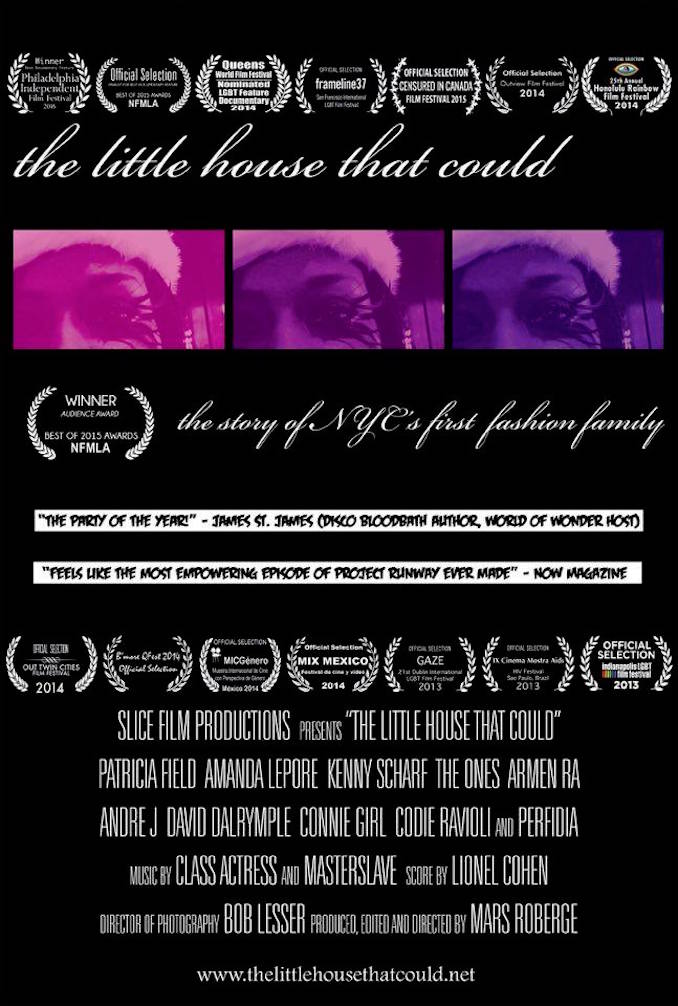 What are you currently working on?
As for the future, I plan to run around the world for the next year with Scumbag lead actress, Debra Haden, pushing our movie "Scumbag" as much we can. Plus we are planning our wedding for next year–we are currently engaged.
For every town we play, we plan to throw a giant party with all the local celebrities (and I plan to spin as well). I've also been hard at work creating an entertainment iOS app that I plan to launch in 2018 that will give people in the industry a chance to let out some steam and play a game with each other.
Of course, I'm always hard at work writing future projects: an urban drama, a children's cartoon, Scumbag part 2, Scumbag tv series, a horror film and a romantic comedy. As long as I get to stay me, I'm fine with it.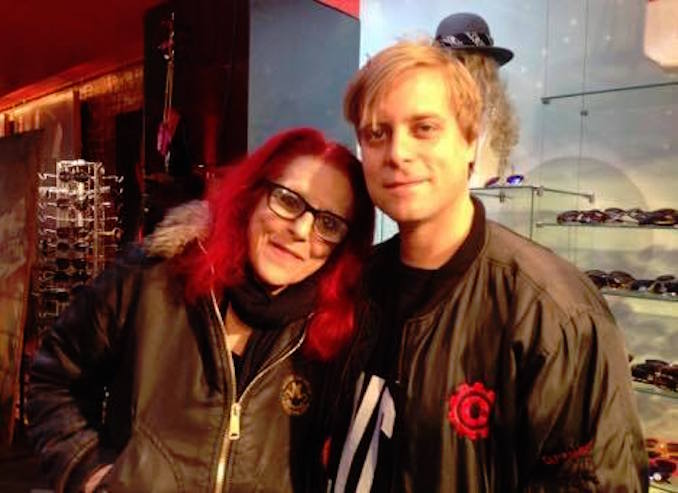 Where can we find your work?
As for seeing my work, updates for Scumbag can be found at www.scumbag-movie.com.
My older film, "The Little House That Could" can be watched for free on Toronto-based portal, Mainstream Media Unplugged (msmu.me) and Queer Culture TV (www.queerculture.tv) out of Australia. It will also soon be regularly playing on OUTtv in Europe. See you at CineCycle on May 27th where I will be showing Scumbag for Censured in Canada (129 Spadina Ave., 4 pm & 6 pm) and then meet me at One Loft (292 College St.) where I will be spinning for Catch 22's 26th Reunion/Scumbag after-party.