On April 26th, Ryan Seacrest Productions and Endemol Shine North America announced a new talent competition called Best.Cover.Ever., hosted by three-time Grammy award winner Ludacris, starring Demi Lovato, the Backstreet Boys, and Jason Derulo, with many more major-label artists to come!
The competition is a chance for emerging artists from around the world to gain international fame. All they have to do is put their own spin on either Confident by Demi Lovato, As Long As You Love Me by Backstreet Boys, or Trumpets by Jason Derulo and upload their cover to YouTube.
"The new young artists will also have the opportunity to work alongside some of the most renowned musicians in the world, which we hope will generate some great experiences for the artists and contestants alike, and, in turn, produce some memorable performances," said Ryan Seacrest, series Executive Producer and CEO of Ryan Seacrest Productions.
The first phase will begin on May 19th, so those that wish to submit must have uploaded their covers by said date. If you make it past phase one, you'll need to record a cover of one of the artists selected for phase 2. Simple. Fans may watch fellow submissions on the Best.Cover.Ever channel on YouTube.
"YouTube is the best place for emerging musicians to be discovered," says Susanne Daniels, Global Head of Original Content of YouTube, "Best.Cover.Ever. will encourage these artists to go for their dreams alongside the best in the business. We're thrilled that Ryan Seacrest will give new talent the opportunity to shine in front of over 1 billion fans around the world."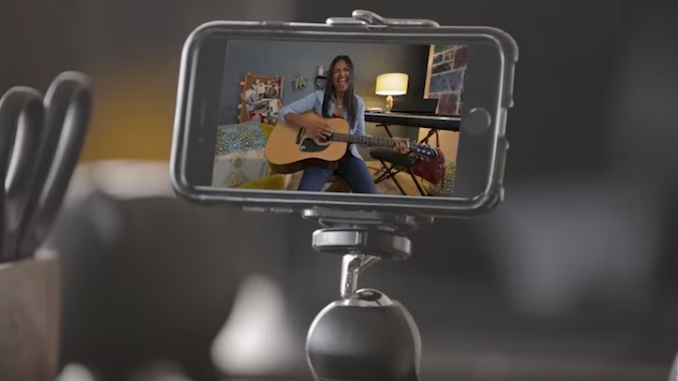 "We couldn't be more excited to premiere this new talent music competition series exclusively on YouTube. Cover songs are a terrific vehicle to help discover fresh talent and YouTube is the perfect platform to do it," said Seacrest.
Each major-label artist will send out their own call-to-action over the course of the next few weeks. Once the artists finish viewing all the submissions, the list will be reduced to just a handful. From these, two will appear on the series to have their boundaries pushed and experience a taste of the industry. Collaborations with these major-label artists are on the table!
The artists will then pick the sole winner to perform a new song together. Watchers will be able to oversee the entire process that goes into the making of the track with exclusive behind-the-scenes footage with these industry pioneers.
Visit their homepage to find out more on how to submit. Don't forget to follow and subscribe to the Best.Cover.Ever. On Facebook, Twitter, Instagram, and YouTube for updates.