Last week I had a chance to visit the GelaSkins Studios in Toronto for the official launch of Surface Studio in Canada. Microsoft and GelaSkins collaborated with six Canadian artists to create a new series of skins for the Surface line of devices.
The artists involved were Lloyd "TABLLOYD" Arbour, Candice Kaye, Sam Shuter, Soteeoh, Clair Desjardins and Darshie Designs. The  daytime in-studio event brought the artists and media together for a hands on demonstration of Surface Studio.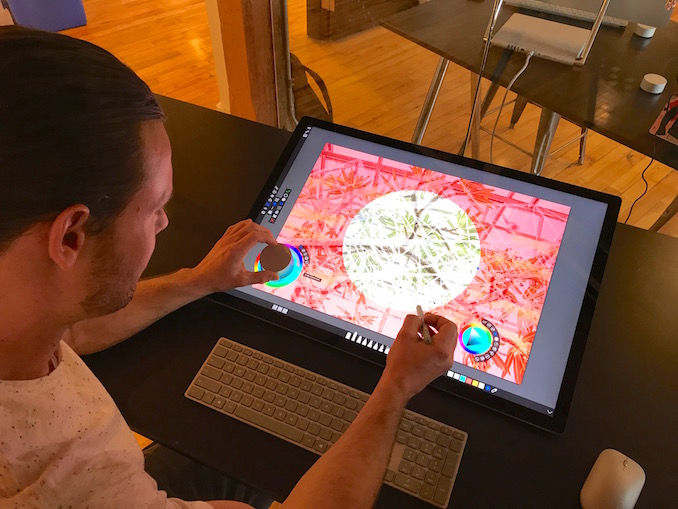 Toronto-based artist TABLLOYD is known for his experimental graphic works that are complex exploring a fresh perspective to ordinary views of city life. His work is highly detailed using layers upon layers of colours and graphic elements and is highly intoxicating. I'm blown away by the amount of work and creative energy that flows through his pieces.
He spoke about how he uses Surface Studio and gave a first hand look at how he incorporates the latest creative technology with is art. One new feature is the Surface Dial – a mouse-like piece that allows for artists to drop the Dial anywhere on the Surface screen and focus on specific areas to work of the finest details.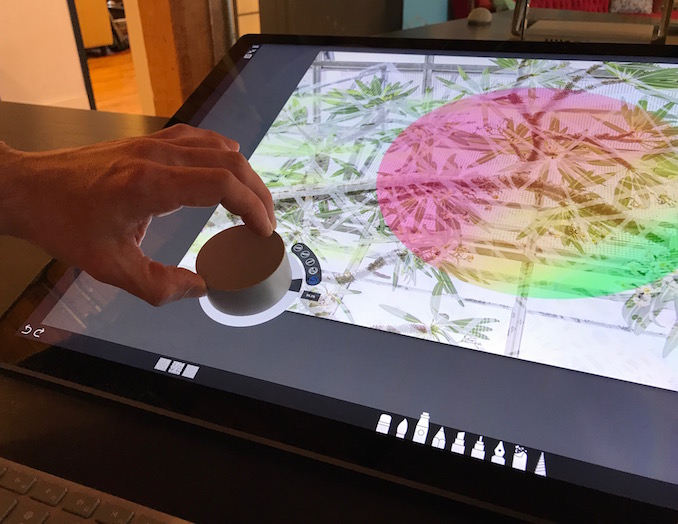 What does he like the most? "You can adjust the colour wheel and adjust the diameter that you're working on. A great example is working on gradients. There's been no other time in my experience in digital art that I've been able to this without using a grading tool, like in Photoshop, so easily. It's just offers a beautiful flow between colours." said TABLLOYD. "It's a quick way that designers, illustrators, and anyone else who works in digital media can change things on the fly. There are so many options to work with here. That's just one feature I really like."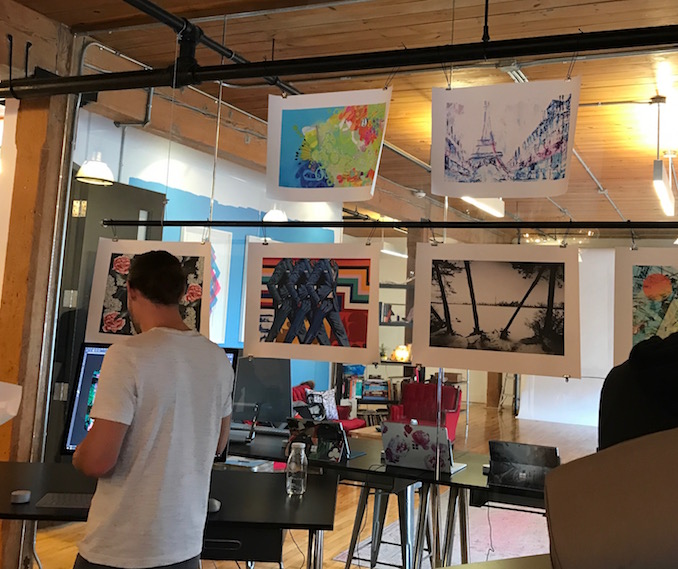 A gallery-style party held that evening hosted the artist community featured works by each artist. While the stunning works were on displayed, attendees were also invited to bid during a silent auction for a large-scale print by the artists that were reproduced on canvases.
The proceeds from the event benefitted SKETCH – a non-profit organization that focuses on Toronto's youth in arts.
The artists created this Gelaskins series all using Surface Studio. You can check out the collection here: www.gelaskins.com