Toronto's own Hayley Elsaesser has made a colourful and playful mark in the Canadian fashion scene since her brand first took off in Australia in 2013. Today, the designer's line is embraced not only by global style editors and stylish street kids but celebrities alike including Miley Cyrus and Katy Perry. Staying true to her pop-o-licous prints her you'd think her upcoming  Cosmic Dread (FW 2018) collection would take a darker turn. Not so! The collection was inspired by space horror and fueled by Surface technology– definitely out of this world!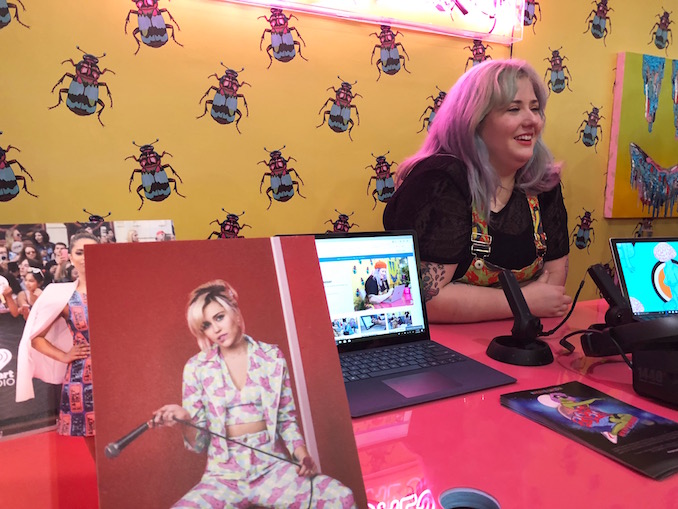 In a fashion industry first, Elsaesser gave a virtual sneak peek a week ahead of her runway show scheduled at Toronto Fashion Week. In partnership with Microsoft, Cosmic Dread offered us a step inside the world of the designer's dreamy world through Windows Mixed Reality at her boutique on Queen Street West.
Donning a virtual reality headset, we could explore the designer's world and images that she's been inspired to create. Within the virtual walk through we were told that soon enough you could immerse yourself into Hayley Elsaesser 's social media pages and interact with objects and we're guessing, make purchases.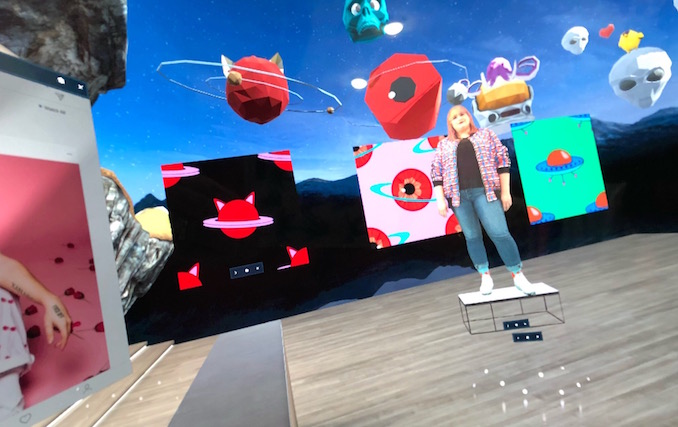 Hayley Elsaesser 's Cosmic Dread will most definitely be a show stopper at Fashion Week.