I recently met with founders of the company GIMME360° who are part of the Fashion Zone Incubator at Ryerson University and  are trying to make a difference in the fashion, technology and philanthropy world.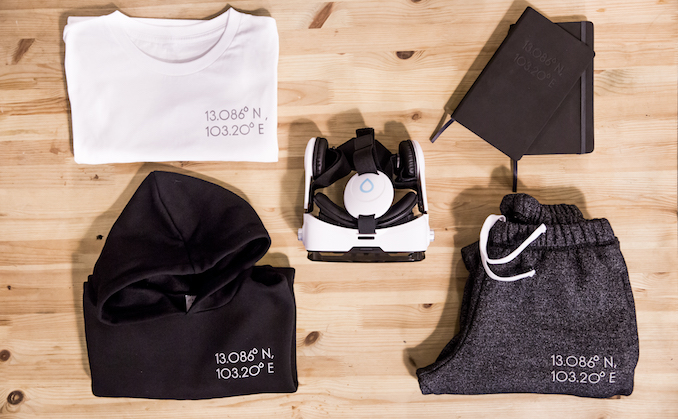 Through the sale of unique clothing, the company is raising funds to help provide clean water to villages around the world who struggle for access to fresh water. An NFC chip on the logo of the clothing gives one access to a virtual reality video of the community you have helped, all with the tap of your phone. The companies goal is to lessen the gap between donations and the people they help.
The company's message was so well received that they were fully funded on Kickstarter and received a letter from the Minister of Innovation, Science & Economics for the Government of Canada, Hon. Navdeep Bains.
Read our interview with the group of young philanthropists.
Tell us a bit about the Kickstarter campaign, the success, and what is next now that you have reached that goal?
Only 35% of Kickstarter campaigns are fully funded and ours, GIMME360°, was a huge success! With little to no marketing we were able to exceed our goal and managed to be 1 out of 15,000 campaigns to break the 20k mark, this is out of 150,000 successful campaigns in Kickstarter history. Our Kickstarter campaign proved to us that people support our mission and it is currently the campaign with "The Biggest Social Impact". The campaign was a great learning opportunity for our team throughout the process – to have people commenting encouraging words was rewarding and meant a lot to us.
Our first priority is to get everybody their apparel and make sure that the quality is the best in Canada. We are exploring opportunities to partner with other organizations that have the same missions and values as GIMME360° in order to create meaningful transparent change.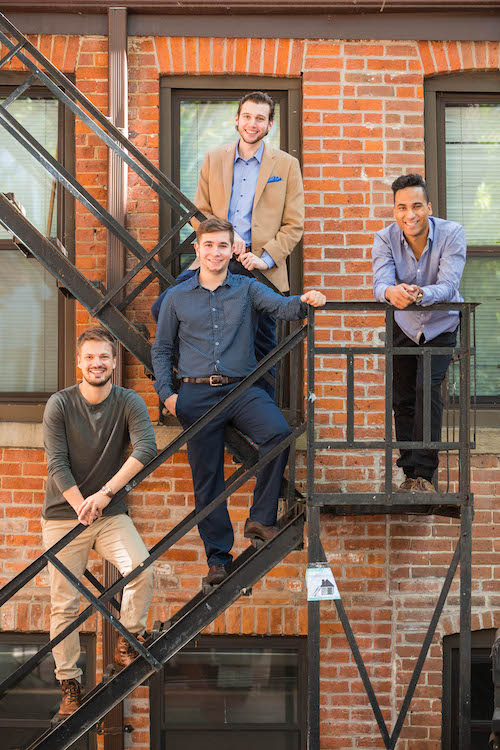 How did you decide on what project to fund?
With months of research in different projects our team unanimously decided to fund a water project. Water is a necessity of life where all other day to day activities stem from; from livestock all the way to education. Our decision required a charity project to pass three criteria; it had to be transparent with its budget, empower entrepreneurship and ultimately have a grand vision.
Before funding the project, we wanted to see it ourselves. So, a month before our Kickstarter the whole team went to Cambodia – the trip confirmed and inspired us to continue and work with our charity partner 1001fontaines.
1001fontaines is a French water charity that is registered as an NGO. What intrigued us was their sustainable methods of water filtration and the empowerment of local entrepreneurs – ultimately creating jobs and funding families. They inspire communities to be able to sustainably source water allowing the water kiosks to last a lifetime – just like that old saying "Don't just give a man a fish, teach him how to fish". The workers who maintain and run these kiosks are members of the community, they sell each gallon for 5 cents each which is something that locals can afford while still making a decent income. Having community members and the charitable organization work as one is something that will truly make an impact.
Will you run various charitable initiatives or will they all focus on water?
We chose water since it is an important factor to human life and not all humans have access to it. This was something that we were able to witness firsthand in Cambodia. The fact that some people are able to get water from the tap and others have to walk for miles to get unfiltered water in 2016 is hard to take in. That being said, there are plenty of opportunities to help with water and we don't see straying away from them but rather continuing to expand our influence.
Yet, the great thing about GIMME360° – is that is a label of transparency. We are not pigeon held per say by water projects. Our company sees opportunity to create impact in any social project. We want to add virtual reality to all social causes because it humanizes the issue. As long as there is a coordinate and social cause GIMME360° can be there.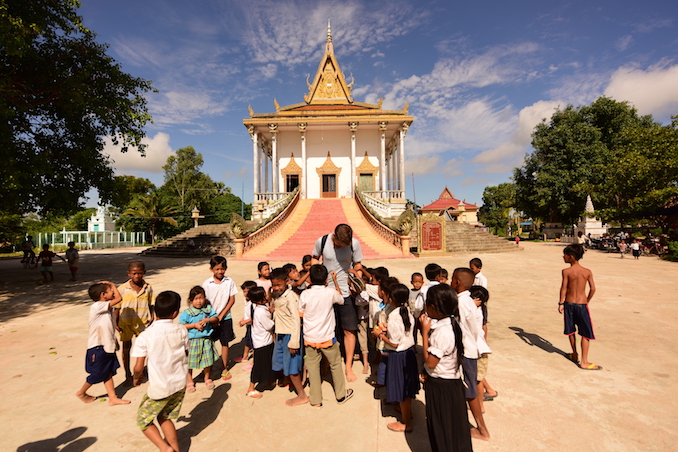 What were the founders' experiences with the areas you are funding?
All of our founders have been able to experience either working for a charity or being in the first hand field of where the impact is made. Our Chief Marketing Officer, Daniel Bokun, has had the most experience in the humanitarian field. Just a few years ago Daniel was able to fully fund a water project in Cuba. This July before our Kickstarter all of our team was able to go to Cambodia, it was our first GIMME360° team humanitarian trip. We learned about the Cambodian culture and exactly what was needed for a successfully funded water project in that country. Cumulatively our GIMME360° team has helped in more than 10+ international projects and plenty of local projects within the GTA.
When did you all first travel there?
The team first traveled to Cambodia this summer, it was an experience like none other, with over half the team never being to a developing country – definitely a big shock. We all plan on returning because we had such an amazing time. Everyone in Cambodia is extremely nice and caring – not one that we came across was selfish, stubborn or unhappy.
The team had brought 22 pounds of toys to give to the children and ended up visiting quite a few primary schools along the way that benefited from the water project. It was an amazing sight to hand these toys over to the kids – it was as if the kids had never actually received a gift.
We gave guys girls toys and girls guys toys, but none of them cared! They were just so ecstatic that they received something. After around 30 minutes of play one of the kids was nudging our translator and asking her a question we asked the translator "What is the kid asking?" and she said that the kid had asked if it was time to give back the toys. This was one of the most shocking moments that we encountered during our trip in Cambodia.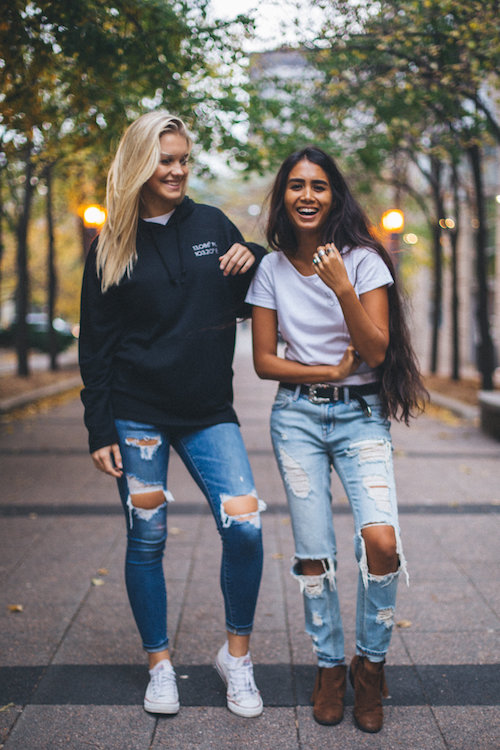 What relationships have you built that have helped you along the way?
GIMME360° is definitely a network of connections and bonds that we have made along the way. The people that we meet every day are amazing and are always willing to help. These people range from someone like our TD advisor James Granitis to CEOs of large organizations.
GIMME360° innovative technology-focused apparel isn't just drawing the attention of engaged Millennials- it's attracting the attention of the country's most respected minds, including Canada's Minister of Innovation, Science and Economics. "As the Government of Canada aims to increase innovation across the country its great to see projects like this one," said Hon. Navdeep Bains. "As some have said, the world needs more Canada- GIMME360° is a prime example of that.
GIMME360°'s number one asset is our outgoing ability to mingle, meet and connect – truly "people people" – which is why we love to connect people with people using virtual reality. All of our connections have given us everything we've had and we truly thank everyone that works with us – without them we could not achieve what we have.
Where are these clothes going to be sold?
All of our apparel will be available on our website www.gimme360.com
Will there be other accessories to go with clothing?
We are excited to showcase our different accessories, collaborations with celebrities and companies in the 2017.
What is the biggest challenge right now?
Our mentality at GIMME360° is to never look at anything badly, what we have noticed is that positivity and determination only make wonders. The only real challenge is not being able to work 24 hours a day and 7 days a week, which is something that even though is impossible we still try to do. When you're operating a startup especially one that you want to succeed you have to give as much time and effort to it as possible. When you give it your all is when things truly start to add up and come together.
Our successful Kickstarter campaign gives us the funding that we need – but we obviously welcome more in order to achieve larger scale projects. We are currently in partnership discussions with businesses who have corporate social responsibility divisions and would like to donate and contribute in transparent ways.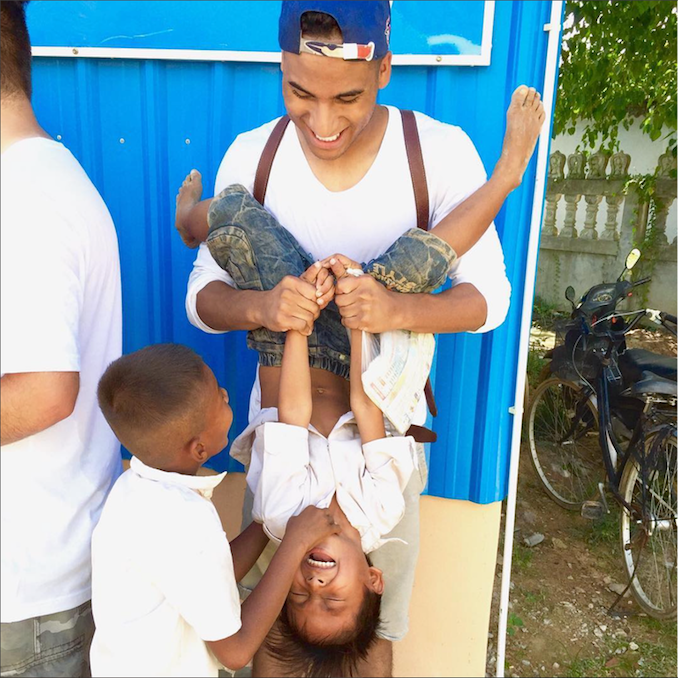 What is the best part about doing business in Toronto?
Toronto is a wonderful place to live and to do business in, having several ethnicities all in one place it makes Toronto the most diverse place you can work in. Toronto is the fourth largest city in North America and Canada's powerhouse, it is one of the most competitive and livable cities in the world. It's a place of culture, creativity and innovation – there is no place better that GIMME360° can grow from.
Knowing that we have an amazing government that supports our innovative idea is something that really helps drive business. Toronto inspires us to want to push further, do better and be a true Canadian – someone who's always watching, listening and trying to make a difference. We love Canada.
Help us Pay it Forward. Tell us about a local Charity/Fashion homegrown business that you admire in Toronto.
It's an encouragement for our GIMME360° team to see Toronto companies such as, Wully Outerwear, making a difference. These guys have a great lifestyle brand that features winter wear made to withstand the cold Canadian weather, while using only synthetic, animal-free materials. They have a great trade in program that allows individuals to trade in their jackets, get a discount on Wully Outerwear, while having their donated jacket given to someone in need in the GTA.
***
Learn more about GIMME360° and purchase the clothing on their website.