October is Breast Cancer Awareness month and there are many ways we can support the ongoing research and raise awareness. Rethink Breast Cancer's annual Boobyball is one of these much needed ways. Why? Because breast cancer extends it's reach beyond one particular age group. This charity brings awareness to a younger generation who is often overlooked. According to their site, there is a lack of age-appropriate health care and often delays in diagnosis. Women of this age are busy with building their lives and are often not making their health a priority.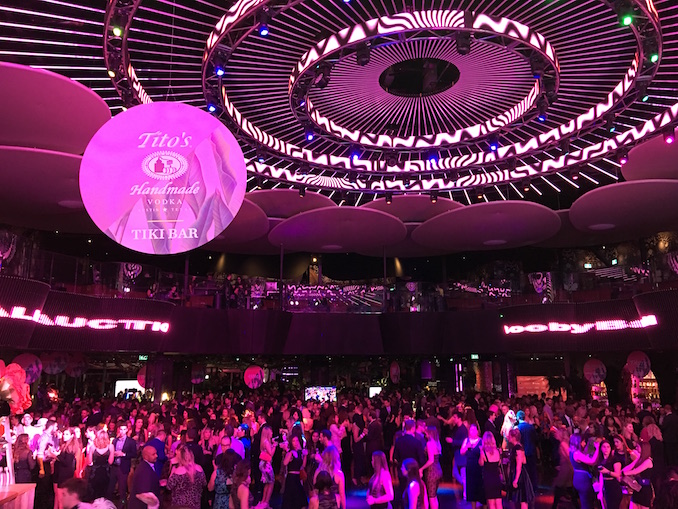 The organization started when MJ DeCoteau, Founder and Executive Director, Rethink Breast Cancer, wanted to learn more about breast cancer after her own mother passed away. She wanted to find out what her own personal risks were. While there was information out there, it was all geared to older women. She realized that an entire younger generation that was affected but there was a little support and community. DeCoteau wanted to get involved from a younger and more relatable perspective. Boobyball was just one of many initiatives that have blossomed.
While it's definitely one big party it raises awareness for young women to be proactive with their own health as well as learning how support those around us who are affected by breast cancer.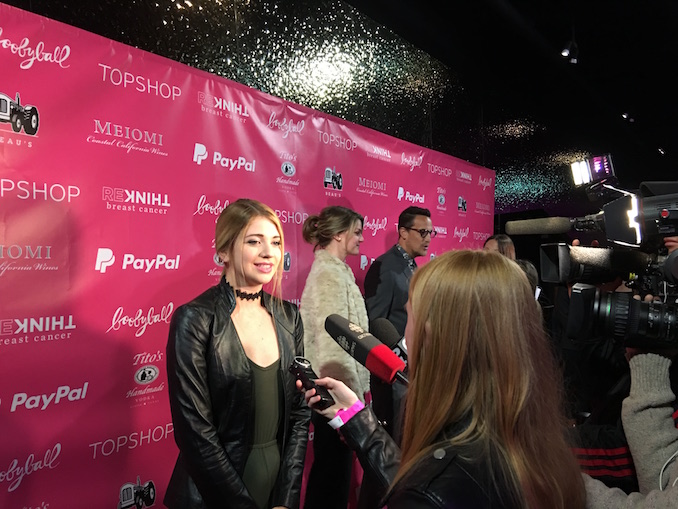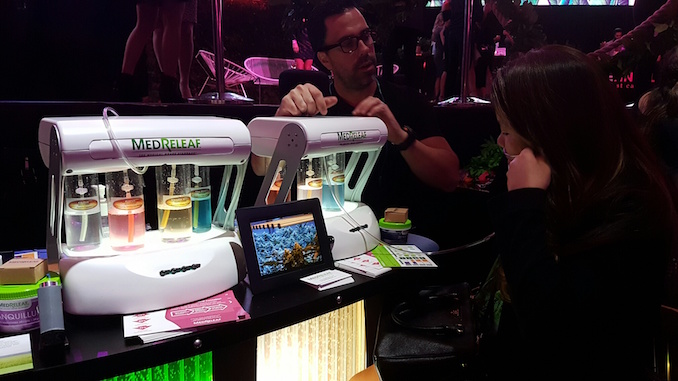 Boobyball hosts big bashes  in several cities across Canada. This year's party theme "Paradise in the City" brought out thousands of  party-goers from cancer survivors to celebrities and BFFs for a fun night out to support the cause in Toronto. The 15th annual fundraiser offered an unbeatable view of the city's skyline from the stunning new Rebel venue (formerly Sound Academy). More than just one big dance floor the event offered tiki bars, oxygen bar, hair and makeup touch ups, online auctions and much, much more. Dress code was wild from ape costumes to glamazon beauties. Certainly an unforgettable night as we watched the sun go down and the city lights go up.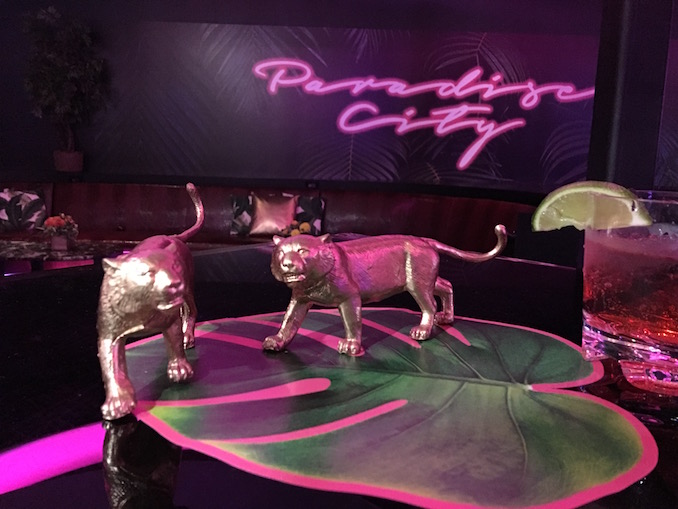 After the party, we found ourselves looking for more information on how breast cancer affects young women. Rethink Breast Cancer recently launched their Give A Care program where we've discovered a book "Care Guidelines" that helps those diagnosed navigate diagnosis and treatment. It's a book that can help individuals share information with friends and family and get access to the resources needed to kick cancer's ass. The site also has an incredible selection of useful and thoughtful gifts for those living with breast cancer.