Surprise was very much the theme of the evening with Cirque du Soleil 's latest venture, Luzia, and I found myself as delighted as a child at a colourful circus!
Arriving at the big top, located on Toronto's Portlands, we were greeted with our first splashings of colour for the evening, with large bird puppets and elaborate riders integrated within the crowd, who were busily soaking up the last of the evenings glorious rays with a glass in hand.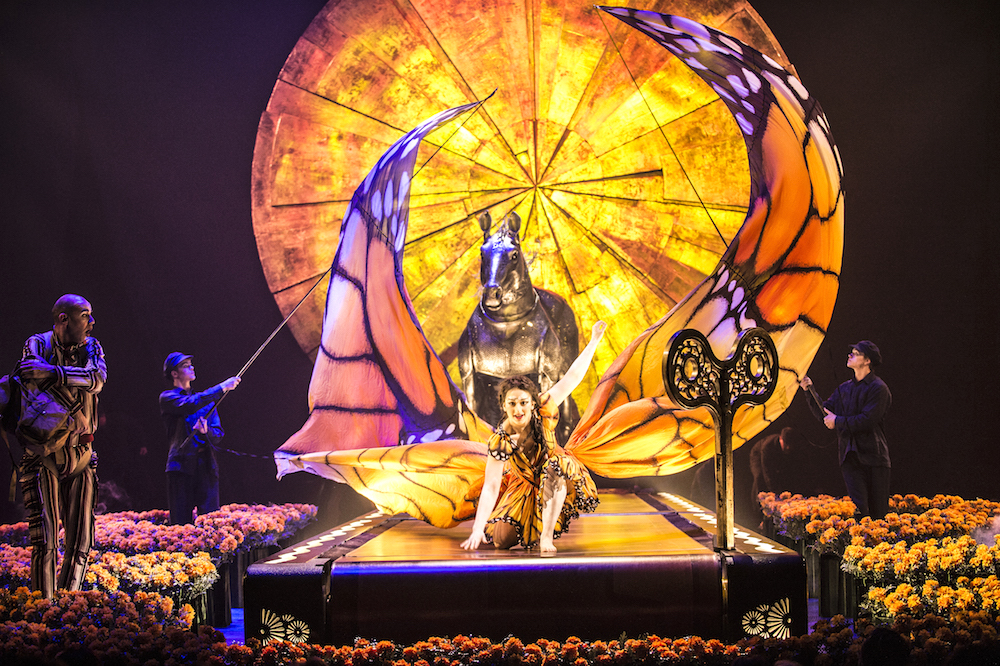 Inside the big top, the fun continued with coloured bunting, strings of lights and all the makings for an evening of excellent aesthetics, however the joy really begins once you have sat in your seat.
Rarely does one get to enjoy a large scale performance "in the round", and Cirque du Soleil majorly delivers here, managing to manipulate the performance to entertain all angles.
The evening's adventure to "Mexico" (the theme of the show) was presided over by a strange but likeable exploratory buffoon with a penchant for sports and an inability to manage his water bottle situation. Whilst the clown was a welcome presence, I felt perhaps he needed to be a touch more present as scenes were evolving in order to unify the piece into slightly more of a cohesive whole.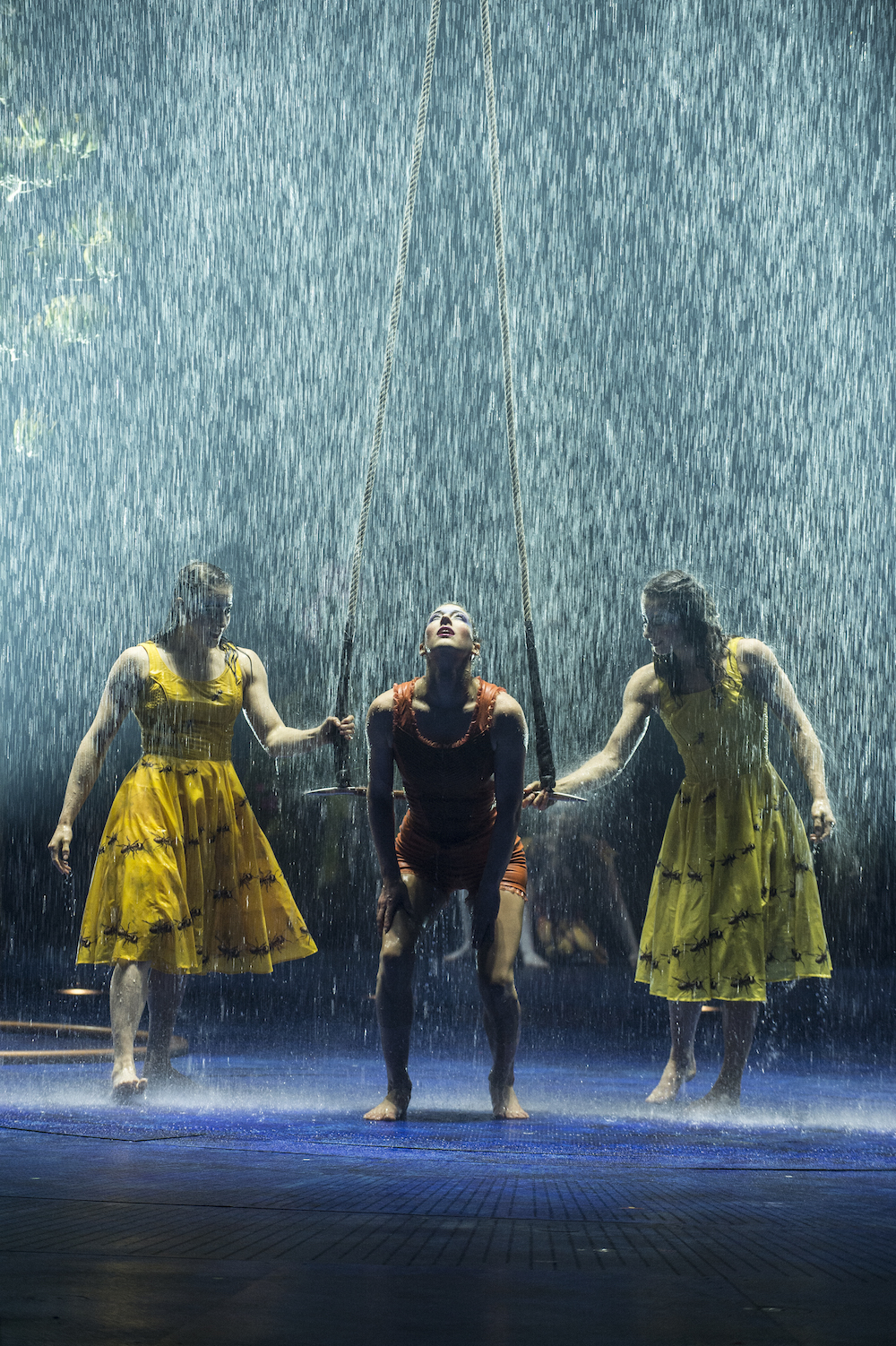 Daniele Finzi Pasca presents Mexico as a multifaceted land; one of nature, one of colour, one of culture and one of sport, with performers delivering breath-taking stunts as they go about depicting each theme. I don't want to ruin the surprises that delighted me so much as an audience member, but I will say that the show lives up to its name; Luzia is an amalgamation of the words "light" and "rain".
Major props to Eugenio Caballero, Giovanna Buzzi, Martin Labrecque and Johnny Ranger for their respective works with set, costume, lighting and projections, making the show such a visual treat.
It is excellent to see the highly esteemed Cirque du Soleil living up to their name as expert circus and physical theatre performers. If you would like an evening of high quality, often gut wrenching movement, filled with colour and joy, then Luzia is certainly for you.
Running until October 16th, Luzia only has a few days left in Toronto. There is now a 30% discount on tickets vis this link – http://cirk.me/2d9m7zu