Toronto has some great vintage stores to find that perfect outfit or home decoration. From fashions to kitchenware to furniture, the classics live on through many of these retailers.
Many of these stores and even individuals have been selling their products online with services like Etsy, a marketplace where people around the world connect, both online and offline, to make, sell and buy unique goods.
For this post, I thought I would gather Toronto's top selling vintage stores online with some samples of what they sell.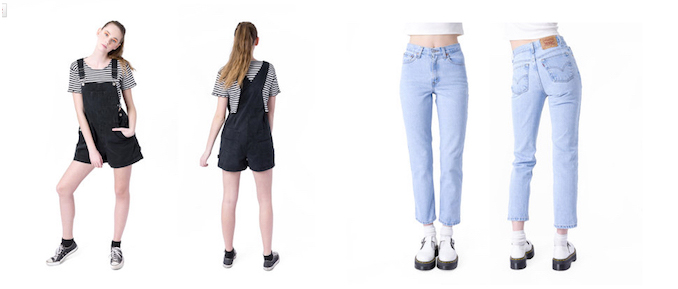 Product: Hand picked vintage & the Better Stay Together brand
Total Sales: 7000+
***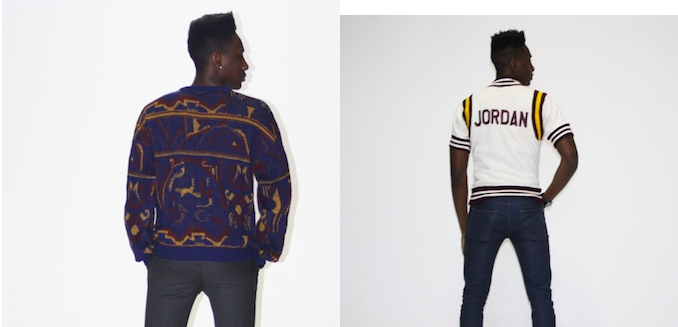 Product: Retro Mens Athletics Causal Wear and Clothes
Total Sales: 1500+
Hip Hop Started out in the Heart.
I like Coogis, South Western, Fresh Prince, 80s, 90s, and Retro Athletics.
My wife owns Aiseirigh Vintage and has been selling vintage online for years.
I decided to give it a try myself.
***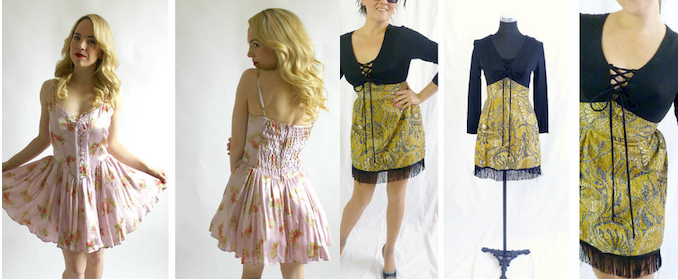 Product: Vintage Boho, Pinup, Designer and Rock & Roll Clothing
Total Sales: 950+
GO WILD.
As an actor, I travel to small (and big!) cities all over north america, and I love to treasure hunt and find amazing things! With special attention to fit, I hunt down my specialty- The Statement Piece. That one thing you are wearing that makes everyone stop and stare.
***

Product: Unearthing buried treasures – new finds daily!
Total Sales: 650+
Unearthing buried treasures
It started with a love for squirrels. And then modern design. Or was it the other way around?
I figured that if I open up a shop I have no excuse not to buy all the beautiful objects that cross my path. And then the shop made me take more paths in return.
***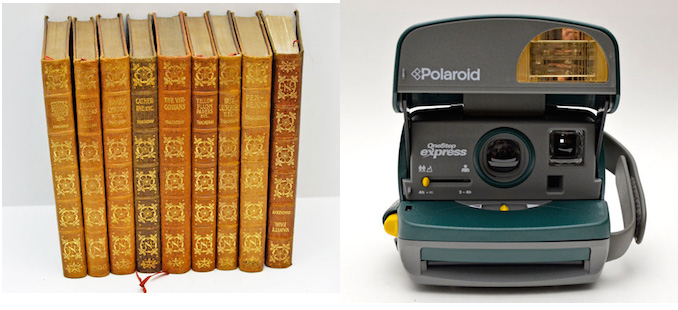 Product: Film Cameras + Vintage Gifts & Collectibles
Total Sales: 550+
Hustling vintage.
After working in an office for over 10 years, I decided to let my entrepreneur spirit out and started Big Boy Vintage. I always admired old, vintage, retro items; would it be clothing, porcelain figurine, coffee mug or a camera.
I dedicate my free (out of office) time, to scout the Southern Ontario, Canada for the next great vintage item to list on Etsy. Driving hundreds of miles on the weekends to get the next vintage camera.
Being a hobby photographer and a creative professional, vintage cameras is what I adore most, but my vintage scouting is not limited to cameras, I pick anything that is old cool and in great condition.
***

Product: Vintage finds
Total Sales: 450+
Old is the new 'new"
Simply put, our style is a mix of rustic industrial chic. We love mid-century modern design. We are artists who embrace change – we love taking something old and making it new. Up-cycling is our life philosophy and we stand by the 7 "R's" of ethical design:
Reinterpret
Reclaim
Restore
Refinish
Refresh
Renew
Refine
We curate our shop with rare and one-of-a-kind vintage items and collectables at our new store Second Voyage www.secondvoyage.ca.
We love metallics, bright colours, and quirky patterns. We hope you find a piece of 'you' in our collection. Happy browsing!
***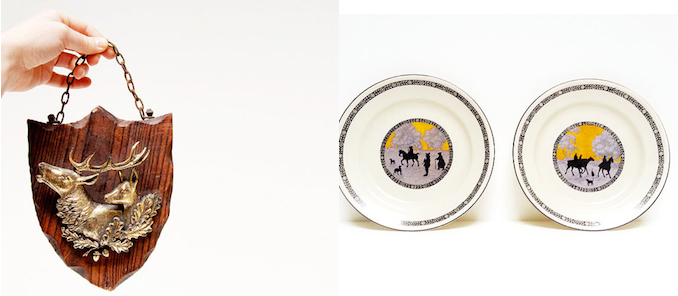 Product: Vintage & retro housewares, home decor and accessories
Total Sales: 100+
***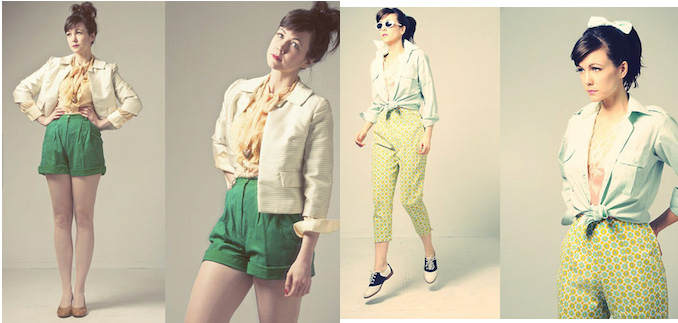 Product: Vintage Clothing and Handmade Goods from Emilie Martin
Total Sales: 100+
I've been a collector all my life.
Over the past decade, my collection of vintage clothing has grown so much that my once tiny wardrobe now fills an entire room. Knit sweaters stacked to the ceiling, felt hats precariously piled and aquamarine suitcases stuffed with evening gowns are just a few of my cherished treasures.
My love of vintage clothing combined with my love of photography inspired me to open my own Etsy shop, InPastTimes. With my learned skills in photography I set out to tell the stories of this clothing in a contemporary context.
Everything you see at InPastTimes has been hand-picked, styled and photographed by me.
***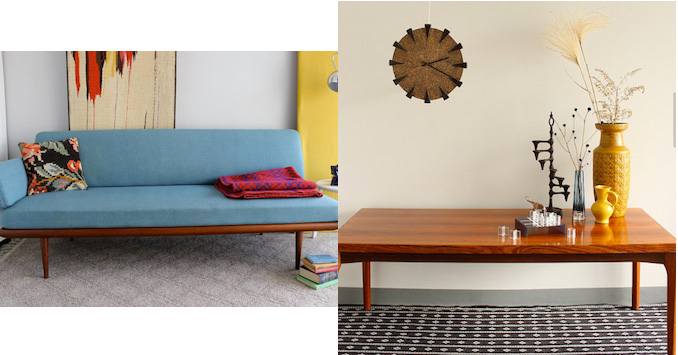 Product: Tiny Beaches Interiors. vintage – styling – staging – custom
Total Sales: 50+
Lovers of odd and quirky pairings obsessing over simply beautiful details.
We like to think that the business works organically and with innovation; we dream it into being through much anticipation, introspection, and playfulness. And of course, leg work. We hunt and source into corners which are often overlooked.
Tiny Beaches is a design studio founded by sibling duo Angie and Mike Dalla-Giustina and located in Toronto, Canada. Our work is primarily in residential interior styling and we approach every project with the aim of crafting bold and engaging modern spaces.
We also handpick the vintage decor and furniture found in our online shop. Each piece could easily be found in one of our own homes, but we've made a conscious effort to share these wonderful finds.
If you have a space that needs some styling or staging help, or even if you're hunting for that specific piece of furniture, send an email inquiry to info [!at] tiny-beaches.com
***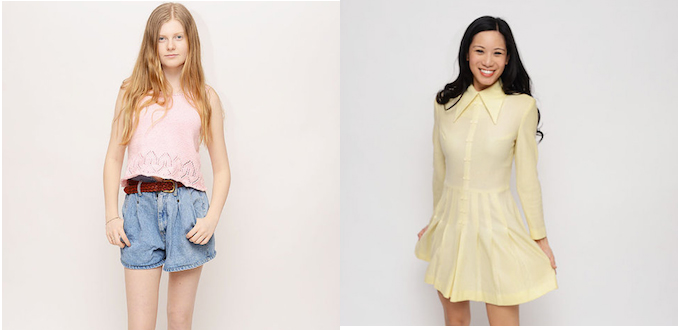 Product: Vintage must-have pieces for the modern vintage lover
Total Sales: 50+
How did Little Tea Cup Vintage come about?
Little Tea Cup Vintage spawned out of a love of vintage clothes. After being told forever what I great eye I had, I decided that just because a piece wasn't in my size, didn't mean I couldn't have it. I love finding amazing pieces and then giving them a good home. Vintage hunting is a passion of mine and turning it into a shop has been so much fun. Vintage clothing is amazing and needs to be celebrated, that is what I love to do.
This shop is dedicated to the modern vintage lover. Selecting vintage pieces but still keeping them modern and current.
***